A powerful explosion thundered in Odessa: a volunteer aid station for ATO fighters was destroyed. PHOTO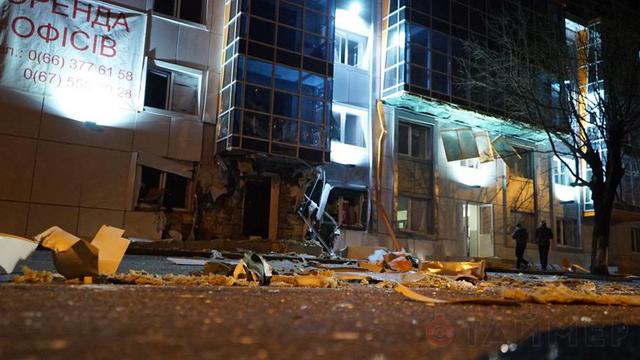 Today in Odessa, unidentified persons blew up a business center, which was located on Krasnov Street near the Odessa prison building.
According to reports on social networks, the explosion destroyed a part of the building where the volunteer assistance center for ATO troops was located, which was supervised by one of the Maidan organizations.
The information that the volunteer point was blown up was confirmed on its Facebook page by the Odessa volunteer Dalia Severin.
The roar was very strong. He was heard by residents of Tairov, Cheryomushki, Fontana, and some areas of Moldavanka, Slobodka and the city center.
Police officers and rescuers who cordoned off the scene work on the spot. According to preliminary data, no victims. The network published the first photo of the incident.
In the GU Ministry of Internal Affairs in the Odessa region, the publication of the League confirmed the fact of the explosion. "Yes, there was an explosion, there were no injuries. Next, the employees (police) carry out an inspection," law enforcement officials noted.