"Naftogaz" published reports on gas consumption by region: industrial consumers exceeded the limit by 25% (INFOGRAFIKA)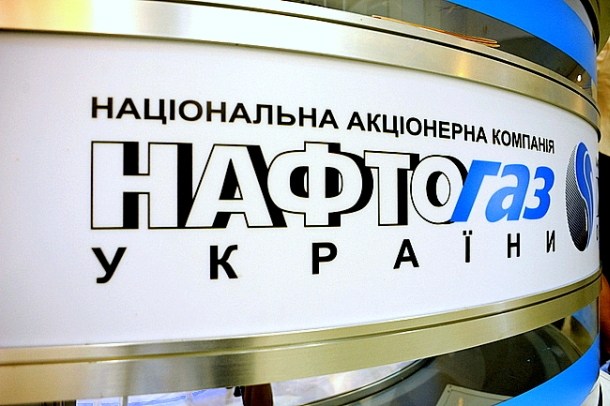 According to "Naftogaz of Ukraine", from December 1 to 20, industrial consumers, budget institutions and TKE consumed 1919.8 million cubic meters of gas in total.
Since the beginning of December, industrial consumers, budgetary organizations and TKE have exceeded the limit of gas consumption by 25%. This is stated in the message of Naftogaz of Ukraine.
According to the company, during the period from 1 to 20 December, industrial consumers, budget institutions and TKE consumed 1919.8 million cubic meters of gas, which is 25% more than the limit set by the government.
The population used an additional 1499.5 million cubic meters, which is 17% lower than the consumption level this category for the same period last year. The total consumption of these categories for the first and second ten days of December amounted to 3,419.3 million cubic meters of gas.
"Naftogaz of Ukraine" began to publish regular reports on gas consumption in Ukraine. They will appear every 10 days - on the third day after the end of the next decade, the press service of the company reported.
On July 9, 2014, the Cabinet established each region a gas consumption limit for industry, budget consumers and heat and power utilities. "Naftogaz" decided to report how the regions are doing it. Judging by the first two decades, virtually all regions in the established limits do not fit. Exceptions are only Transcarpathia, as well as the Lugansk region, where the practical industry is under the control of the separatists.
The most undisciplined are the Cherkassy, ​​Ternopil and Rivne regions.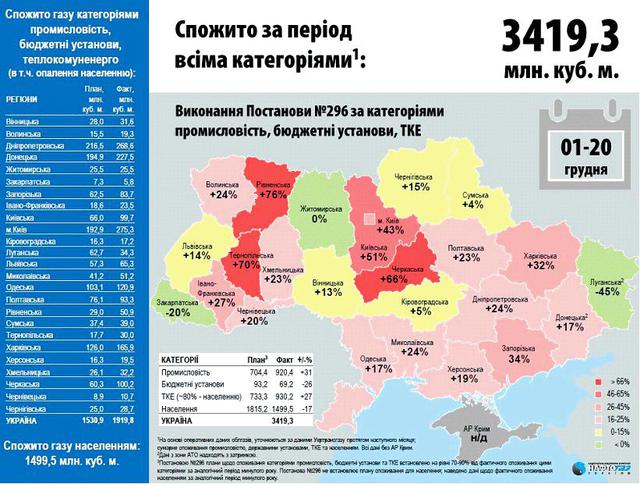 Recall, the Cabinet of Ministers by resolution No. 296 established target indicators for three categories of consumers: industrial consumers, budgetary institutions and organizations, as well as heat-generating and heat-supplying organizations (TCEs). The limits were set at 70-90% of the actual volume of consumption for the corresponding month of the previous year, depending on the category. Accordingly, planned volumes of consumption for each administrative-territorial unit (the region and the city of Kiev) were determined.
Responsibility for the allocation of established limits between individual enterprises and organizations within each category in each region is vested in the heads of regional and Kyiv city state administrations.
The volume of consumption of natural gas by the population is not regulated by this resolution.