Poroshenko ordered to regulate the departure abroad of persons to be called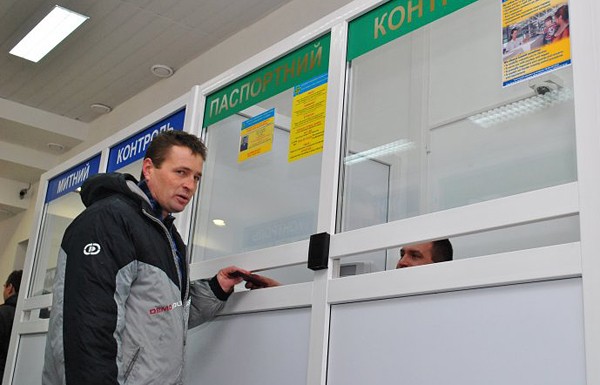 President of Ukraine Petro Poroshenko instructed the Cabinet of Ministers to consider the issue of legislative regulation of the procedure for the departure of citizens of Ukraine abroad who are to be called up for military service for mobilization for a special period.
This is referred to in the presidential decree on additional measures to ensure partial mobilization in 2015, the press service of the head of state reports depo.ua.
The President instructed the government to ensure the application of the norms and provisions of a number of laws regarding mobilization.
In particular, the Cabinet of Ministers should develop and submit to the Verkhovna Rada's consideration draft laws on amending the law of Ukraine:
on military duty and military service in terms of resolving the issue of dismissal of military servicemen for the mobilization (in a special period) of military personnel in order to ensure the rotation of personnel;
about the doctrine of social protection and psychological rehabilitation of persons injured while performing the duties of military service in Ukraine.
The General Staff of the Armed Forces of Ukraine should take urgent measures to recruit military commissariats with military personnel with an appropriate level of professional training, in particular, on mobilization issues, and consider increasing the effectiveness of military command and control agencies, primarily through their staffing with reserve officers.
The Ministry of Defense, in conjunction with the Ministry of Health and the Ministry of Social Policy, should ensure the socio-psychological rehabilitation of servicemen participating in an antiterrorist operation.
In addition, together with the Ministry of Health, the defense ministry will improve the procedure for undergoing medical examinations of persons in military service who are called up for military service in mobilization for a special period, providing for a mechanism to prevent the unjustified provision of deferment due to health reasons.
Together with the Security Service and with the participation of the Prosecutor General's Office, the defense ministry should take measures to prevent violations of the legislation of Ukraine during mobilization, including to counter possible manifestations of corruption in the military commissariats.
"The decree was signed in order to ensure the transition of the national economy to functioning in the conditions of a special period, the mobilization deployment of the Armed Forces of Ukraine, and other military formations," explained the press service of the Administration.
January 29, President of Ukraine Petro Poroshenko said that the next wave of mobilization in Ukraine is on schedule: 73 thousand summonses were handed over. In 2015, three waves of mobilization are planned in Ukraine - from January to August. The first began on January 20, it should last three months.
We note that on January 28 in the Russian Federation, citizens of Ukraine of military age were allowed to remain in the country for more than 90 days in order to break the mobilization wave in Ukraine.