Attention! Forbidden notes! Photo.
UPD: 03/03/2015 Attention! Forbidden notes! Photo.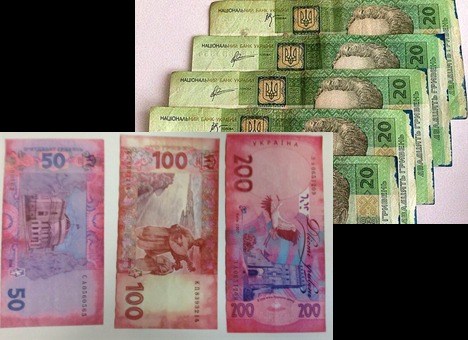 Dear guests of the city, dear Kievites! Be careful not to accept banknotes contaminated with blue, green or red paint!
So, recently, banking institutions have been withdrawing bills marked with blue paint from Ukrainians. It turns out that paint spraying automatically occurs at the time of the bandit hacking of an ATM, which was a mass phenomenon in the initial stage of the occupation of Lugansk and Donetsk regions. Banking structures automatically "deducted" such money, thus recognizing their bandit origin.
Most of the cases with the detection of "labeled" notes were found in the Zaporozhye region. Note, bills can be of different denominations, but in recent days most of the tagged twenty have come across.