Russia may be waiting for disconnection from the global Internet network, - the media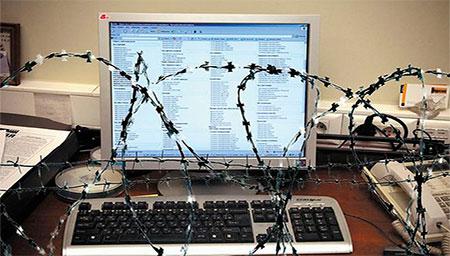 Next week, several events are scheduled with the participation of senior Russian officials dedicated to the work of the Russian segment of the Internet in emergency situations.
This is written by Vedomosti with reference to the employees of several Russian telecom operators, Internet companies and non-profit organizations. In particular, this topic will be discussed next Monday at a meeting of the Russian Security Council with the participation of President Vladimir Putin.
Officials of the Ministry of Communications will report to the President on the results of the July exercises, the purpose of which was to test the stability of the Internet on the territory of the Russian Federation and prevent violations in conditions of unfriendly "purposeful actions." Perhaps, the presidential aide Igor Schegolev, who is also in charge of information security, will make a report.
As a result, it is planned to take several decisions that strengthen the sovereignty of the Russian segment of the global network. In particular, a special order of Internet governance can be introduced, providing for the possibility of disconnecting Russia from the global network.
The exercises conducted by the Ministry of Communications showed that the runet is vulnerable, and now measures are being discussed to minimize risks, including the possibility of temporarily disconnecting the runet from the outside world, confirmed the intelligence officer.
About continuous disconnection of access to the international network of speech does not go, emphasize the employees of a major telecommunications operator and non-profit organization. But Russian operators will have to adjust the equipment so that in case of an emergency the Russian Internet can be quickly disconnected from the global one. An extreme situation can be considered as military actions, and, for example, serious protest actions inside the country, one of the interlocutors of the publication believes.
The second idea, which officials will discuss, is the transfer to the state of the functions of the domain administrator, which is now performed by the public organization - Coordination Center of the national domain of the Internet (KC). Most likely, the Federal Communications Agency, subordinated to the Ministry of Communications, will do it.
The presidential press secretary Dmitry Peskov confirmed that an operational meeting of Security Council members is scheduled for September 22. What issues will be discussed there, he did not specify, reminding only that part of the agenda of such events is traditionally closed.