Sasha Gray was attributed to the DPR and buried as a heroine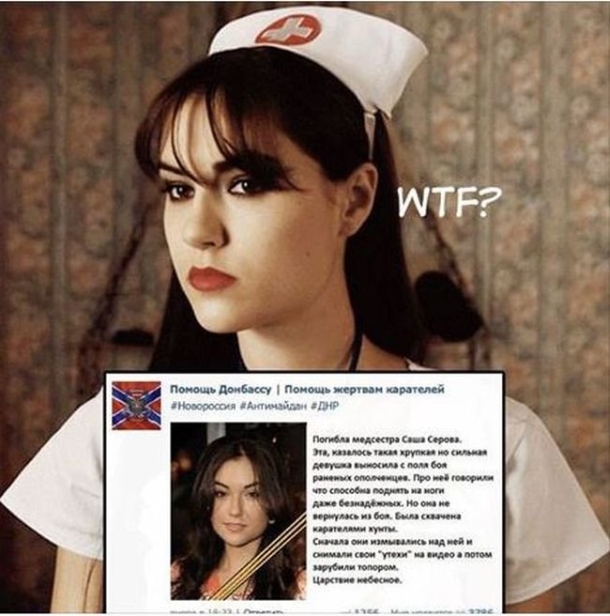 Remember the post about the evil experiment with Odnoklassniki users, now this story has continued.
On her Twitter page, former porn actress Sasha Gray spoke about her opinion on the news of her own death in the Donbass.
The girl considers fake news to be pro-Russian propaganda, although in fact this news is a usual stuffing.
Sasha Gray writes that propaganda has gone too far, spreading the news of her death during a military conflict. People die and lose family members, and this is just a mockery.
Proof (proof)
http://vk.com/antimaidan_help_dnr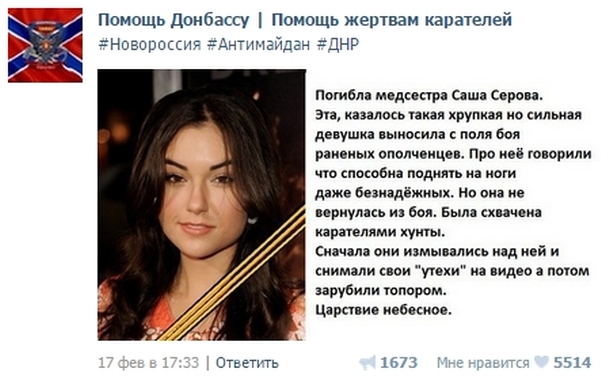 Actress's own comments
I <3 my Russian fans, but this propaganda takes it too far. News that I was a NURSE killed in the Russian / Ukraine conflict. #fuckpropoganda

- Sasha Gray (@SashaGrey) February 18, 2015
People are dying. People are losing family members & BS outlets mock the deceased with Fappery like this

- Sasha Gray (@SashaGrey) February 18, 2015