A list of 504 people missing in the ATU zone was published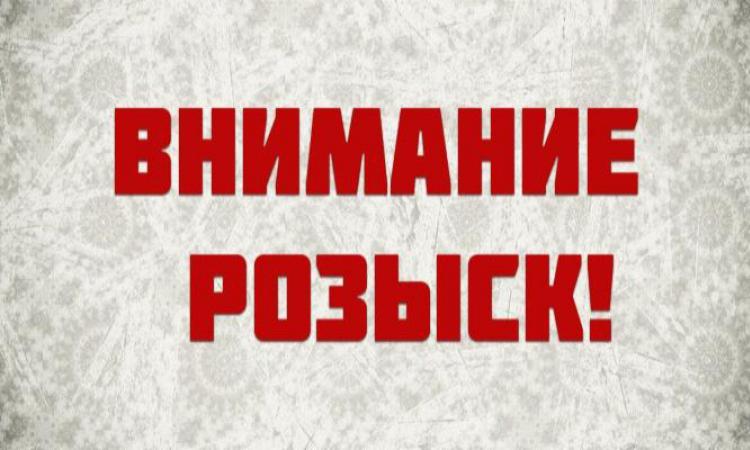 The Center for the Release of POWs of the "Officers Corps" publishes lists of MISSES on September 22, 1944 according to data collected by the Center. Inaccuracies may appear in the list.
"We draw your attention to the fact that the lists are relevant on September 22, 1944. In a day or two, the situation on specific people may change," the message says.
The telephone lines of the Center for the Release of Prisoners: + 38-097-07-07-014, + 38-063-888-40-40, + 38-095-628-000-8 of the information will work again from 08.09.2014) e -mail: centrosvobplen@ukr.net
1 Aleksa Evgeny Algimantasovich Military 93 brigade 02-Feb-68
2 Alexandrov Sergey Nikolaevich Civilian 06-Jan-88
3 Alexanich Oleg Ivanovich Military 17 brigade 29-May-93
4 Amelchakov Yuriy Yurievich Military 30 brigade 02-Jul-75
5 Anikin Maxim Evgenevich Military 93 brigade 05-Mar-90
6 Antipov Mikhail Vasilyevich Civil
7 Artyushevsky Valery Vyacheslavovich Civil 25-Mar-62
8 Arutyunyan Hasmik Mikhailovna Civilian 18-Dec-85
9 Bakka Alexey Viktorovich Military 09-Sep-76
10 Balakshay Nikolay Nikolaevich Military 05-Jun-82
11 Balanchuk Alexey Alexandrovich Military 93 brigade 03-Jul-78
12 Banas Yuri Alexandrovich Military 93 brigade 22-Nov-78
13 Baranov Roman Alexandrovich Military 93 brigade 1978
14 Barbuk Petr Petrovich Military 30 brigade 1983
15 Bardas Sergey Nikolaevich Military 17 brigade 01-Feb-76
16 Alexander Belokobylsky Civil journalist 22-Dec-72
17 Belous Alexander Sevastyanovich Military 20-Dec-66
18 Belous Alexander Sevastyanovich Military
19 Berezhnoy Andrey Civilian 1988
20 Bilit Vasily Vasilievich Military 27-Aug-82
21 Blagushin Vadim Borisovich Civilian 1963
22 Blazhevich Igor Leonidovich Civilian 27-Jul-68
23 Blozva Konstantin Vasilievich Military 25-Aug-83
24 Bober Alexander Sergeevich Military 30 brigade
25 Bogush Svyatoslav Military 51 brigade 1976
26 Bodnar Sergey Vladimirovich Military 80 brigade 20-Oct-95
27 Boychuk Alexander Military 51 brigade
28 Boychuk Andrei Alexandrovich Military
29 Bolgov Mikhail Ivanovich Civilian 1951
30 Bondar Vasily Anatolevich Military 14-Feb-78
31 Bondarenko Sergey Leonidovich Civilian 01-Jun-60
32 Bondarenko Dmitry Yurievich Civilian 15-Dec-68
33 Bondarenko Nikolay Alexandrovich Military 30 brigade 12-Sep-83
34 Bondar Vladimir Vladimirovich Civilian 1950
35 Cooper Military A 1402
36 Borey Vladimir Andreevich Civil 16-Jan-51
37 Boreas Natalia Civilians 21-Jan-54
38 Borishchek Alexey Andreevich Military 93-brigade 01-Aug-79
39 Bratchenko Sergey Andreevich Military
40 Brizhaha Igor Nikolaevich
41 Bruce Taras Romanovich Civilian 24-May-87
42 Brusinov Alexander Alexandrovich
43 Bryzgailo Sergey Vladimirovich Military 92 brigade 10-Jun-79
44 Bukalo Vladislav Valerievich Civilian 17-Jul-74
45 Bukov Anatoly Nikolaevich Military 40 BTOs
46 Bundikov Roman Vladimirovich Military 25-Sep-85
47 Vanek Alexander Valerevich
48 Vasilyuk Alexander Anatolyevich Military 51 brigade 23-Nov-84
49 Vasin Mikhail Valentinovich Military 55 brigade
50 Vasiuk Yaroslav Vasilovich Civilian 29-May-90
51 Vakhovsky Andrei Nikolaevich Military 30-Sep-79
52 Vashchuk Alexey Alexandrovich Military A 0284 22-May-80
53 Velenets Nikolay Anatolevich Civilian 14-Feb-75
54 Velichko Irina Civil
55 Verbovy Maksim Viktorovich Military 3 regiment specials 19-Jul-91
56 Verzilov Grigory Leonidovich Civilian 1962
57 Prominent Roman Vladimirovich Military 39 BTO 1990
58 Wilkowski Vladimir Viktorovich Military 93 brigade 01-Jul-64
59 Vinogorodsky Anatoly Anatolyevich Military 1958
60 Virich Evgeny Aleksandrovich Military military unit 3039
61 Vladimirov Andrey Anatolievich
62 Vlasenko Dmitry Military Service 25-Oct-90
63 Vlasov Igor Oleksandrovych Military 93 brigade 22-Apr-70
64 Vovnenko Bogdan Vladimirovich Military 28-Aug-75
65 Vovchenko Oleg Pavlovich Military "Kherson" 14-Mar-67
66 Alexander Y. Vodenyuk
67 Voitenko Yuri Military
68 Volitskiy Dmitry Mikhailovich Military 24 brigade 1992
69 Volkov Alexander Sergeevich Civilian 31-Jan-89
70 Volkorub Vitaliy Yuryevich Military 05-Jun-86
71 Volovchak Sergey Vladimirovich Military 51 brigade 1991
72 Voloshevich Evgeny Viktorovich Military 30 brigade 25-Jun-85
73 Voloshin Sergey Ivanovich Military 30 brigade 17-Feb-78
74 Vorobel Ivan Vladimirovich Military 80 brigade 11-May-81
75 Crow Andrey Sergeevich
76 Voronov Sergey Evgenevich Military 20-May-72
77 Gajenko Andrei Yurievich Military 30 brigade
78 Gakk Yury Mikhailovich Civilian 28-Oct-68
79 Galetsky Valentin Andreevich Military 1981
80 Gamay Taras Military 1965
81 Ganya Ivan Ivanovich Military 1965
82 Gashuk Dmitriy 1991
83 Gladkov Andrey Valerievich Military military unit 1314 14-Nov-76
84 Gladkov Pavel Aleksandrovich Civilian 28-May-83
85 Gloukhoded Alexander Viktorovich Military 10-Jan-86
86 Golovatyi Dmitrii Konstantinovich 1983
87 Golovchak Sergey Vladimirovich Military 51 brigade 1991
88 Gontarenko Alexey Viktorovich Civilian 26-Sep-73
89 Goncharenko Dmitry Valerievich Military 14-Oct-86
90 Goncharenko Andrey Yurievich Military 1988
91 Goncharuk Vitaly 1993
92 Gordienko Dmitry Grigoryevich Military
93 Gorovoy Sergey Civil Civil 1960
94 Gorovykh Nikolay Sergeevich Military 55 brigade 23-Apr-88
95 Grabach Andrey Nikolaevich Civilian 09-Mar-90
96 Grebinskiy Oleg Villamovich Military "Kherson" 03-Jul-71
97 Grechaniy Aleksandr Vasilievich Military 93 brigade 29-Apr-75
98 Gribach Andrey Nikolaevich Civilian 09-Mar-92
99 Gribkov Sergey Nikolaevich Military 01-Oct-89
100 Grinyuk Nikolay Vladimirovich Military 80 brigade 18-May-95
101 Gritsik Roman Vasilievich Military
102 Grushanik Igor Romanovich 1989
103 Guba Yakov Nikolaevich Military 6 building 28-Nov-84
104 Gumenyuk Nikolai Alexandrovich Military 51 brigade 23-May-93
105 Gupalik Vasily Ivanovich Military 72 brigade 19-Oct-74
106 Gural Oleg Vladimirovich Military 80 brigade 20-Apr-93
107 Gurov Vladimir Vladimirovich Civilian 25-Jan-76
108 Guscha Ivan Valerievich Military 26-Mar-75
109 Dalidovich Artem Alexandrovich Civilian 05-May-92
110 Daniv Mikhail Bogdanovich Military 1976
111 Dvinyanin Mikhail Grazhdanskii 1991
112 Dvoryansky Sergey Sergeevich Civilian 1962
113 Devyatilov Vladimir Petrovich Civilian 1951
114 Devyatilov Mikhail Sergeevich Civil 1981
115 Dedovik Alexander Military Military Unit 3039 1994
116 Deynenko Ruslan Yuryevich Military 92 brigade 12-Jul-94
117 Demidov Yuri Gennadievich Military 23 BTO 03-Feb-83
118 Denshchikov Andrei Anatolievich Military 93 brigade 08-Mar-85
119 Derevlev Igor Anatolievich Civil
120 Jadan Ivan Nikolaevich Military 40 BTO 24-Mar-77
121 Dzhevaga Sergey Alexandrovich Military
122 Dzobak Vasily Andreevich Civil 1951
123 Dzyuban Maxim Miroslavovich Military 80 brigade 27-Aug-92
124 Didun Nikolay Nikolaevich 1993
125 Diller Roman Alexandrovich Military 93 brigade 24-Apr-79
126 Diyakonuk Ivan Vasilievich Military 80 brigade 09-Jul-73
127 Donskov Alexey Viktorovich Civilian 1976
128 Dosyak Miroslav
129 Dubrov Sergey Valentinovich Military 41 БТО
130 Dudinets Alexander Ivanovich Civilian 17-Jun-56
131 Dudka Yury Andreevich Military 93 brigade 21-Dec-80
132 Dyakonuk Ivan Vasilievich Military 80 brigade 1973
133 Dyatlov Sergey Vladimirovich Military
134 Zhadan Ivan Nikolaevich Military 24-Mar-77
135 Zhayvoronok Bogdan Sergeevich Military 24-Jun-82
136 Zheleznyak Mikhail Mikhailovich Military 40 BTU 21-Jan-76
137 Zhenzheukha Vladimir Mikhailovich Military 1 brigade 1972
138 Zhirun Mikhail Petrovich Military 51 brigade 26-Jun-87
139 Zhuk Sergey Vladimirovich Military 51 brigade 27-Jun-89
140 Zablotsky Ruslan Sergeevich
141 Zaglada Nikolay Petrovich Civilian 16-Feb-68
142 Zaglad Bogdan Nikolayevich Civilian 30-Sep-93
143 Zaika Vadim Sergeevich Military 40 BTOs
144 Zalashkov Alexander Ivanovich Civilian 01-Jun-80
145 Zasetin Vadim Alexandrovich Military 03-Oct-90
146 Zatylyuk Alexey Alexandrovich Military 16-Jul-90
147 Zatsepin Alexander Vyacheslavovich Civilian 1966
148 Zayachkovsky Mikhail Bogdanovich Military 51 brigade 1992
149 Zelenets Nikolay Anatolevich Civil
150 Zelinsky Gavriil Viktorovich Military 93 brigade 17-Sep-76
151 Zelinsky Vasily Arkadevich Military 51 brigade 26-Jan-83
152 Zilko Alexander Vasilyevich Civilian 25-Apr-66
153 Zotsenko Nazar Alekseevich Civil 1979
154 Zranko Dmitry Alekseevich Military 93 brigade 25-Jan-84
155 Ivanevsky Alexey Alexandrovich Civilian 21-Jan-88
Ivanenko Ivan Vladimirovich
157 Ilgildinov Dmitry Faridovich Military 42 BTO 22-Jun-89
158 Ilyashenko Viktor Vladimirovich Military 93 brigade 13-Dec-84
159 Ionov Vyacheslav Anatolyevich Military 51 brigade 20-May-78
160 Kabalyuk Dmitry Vasilievich
161 Kazak Viktor Vladimirovich Civilian 15-Apr-60
162 Kaliberda Artem Nikolaevich Military 93 brigade 30-Oct-89
163 Kalinin Sergey Vladimirovich Military 93 brigade 25-Aug-74
164 Kalinovsky Pavel Aleksandrovich Military 3 BTO 30-Sep-90
165 Kapelyuk Yuriy Nikolaevich
166 Karpenko Gennady Grigorievia Military 40 BTO 1972
167 Katrich Vyacheslav Stepanovich Military 1991
168 Kizimov Anatoly Anatolyevich Civilian 1963
169 Kiktenko Gordey Alekseevich Military 10-Dec-92
170 Kirienko Yuri Military 42 BTO 07-Jan-82
171 Klep Nikolai Ivanovich Military 80 brigade 15-Jun-95
172 Kovalev Gennady Borisovich Civilian 1965
173 Kovalenko Denis Anatolievich Civilian 31-Oct-89
174 Kovalchuk Konstantin Nikolaevich Military 28 brigade 09-Jun-91
175 Kovtun Alexander Viktorovich Military 1970
176 Kovtun Nikolai Nikolaevich Civil 1976
177 Kozyr Nikolay Nikolaevich Civilian 10-Dec-54
178 Koldunov Egor Alexandrovich 16-Sep-85
179 Kolesov Evgeniy Dmitrievich Civilian 1996
180 Kolomiets Yuri Fedorovich
181 Kondratenko Alexey Igorevich Military 30 brigade
182 Kondratsky Vitaly Vladimirovich Military 80 brigade 26-Feb-84
183 Konovalov Yury Ivanovich Military 19-Dec-59
184 Miroslav Ivanovich Koptilo
185 Korzhan Yury Grigoryevich 1988
186 King Yuri Vasilyevich Military 1978
187 Korostinsky Alexander V. Military 30 brigade 13-Jul-85
188 Kostanciuk Taras Dmitrievich Military 1964
189 Kotov Alexander Alexandrovich Civil
190 Kotyuzhinsky Alexander Military 28 brigade 04-Feb-92
191 Kotsur Alyona Vladimirovna Civil 11-Jan-83
192 Kotsyuk Ruslan Vladimirovich Military 51 brigade 03-May-78
193 Stanislav S. Koshak Military 90 brigade 13-Jul-92
194 Krasnyansky Vladimir Anatolievich Civil 23-Dec-58
195 Krepets Leonid Petrovich Military 51 brigade 13-Mar-84
196 Krivenchuk Yuri Anatolyevich Military 51 brigade 25-Jul-94
197 Krupyla Sergey Alexandrovich Military 51 brigade 24-Sep-77
198 Krychuk Sergey Borisovich Military 51 brigade 26-Apr-84
199 Kudenchuk Ivan Nikolaevich Military 93 brigade 16-Sep-83
200 Kuzin Igor Mikhailovich Military 42 BTO 12-Jul-70
201 Kuzma Nikolay Vladimirovich Military 93 brigade 21-Dec-87
202 Kulichenko Vladimir Nikolaevich Military 40 BTO 07-Mar-72
203 Kumetsky Viktor Vladimirovich Military 11-Feb-73
204 Kurnosenko Nikolay Yurievich Military 39 BTU 28-Jun-75
205 Kuruka Sergey Ivanovich Military 51 brigade 03-Sep-87
206 Kurus Taras Tarasovich Military 30-Jun-83
207 Alexey Vladimirovich Kucher Military 40 BTU 09-Jan-85
208 Kushnerik Alexander Vladimirovich Military 1984
209 Kushchuk Leonid Vasilyevich Military 51 brigade 05-Aug-83
210 Lavrenchuk Yuri Vasilyevich Military 51 brigade 29-May-85
211 Maxim Lavrukhin Civil
212 Ladik Oleg Vladimirovich Civilian 06-Jan-88
213 Lahai Alexander
214 Lebed Vitaly Alekseevich Military 24-Mar-76
215 Levterov Grigory Ivanovich Civilian 26-Jul-79
216 Lelyavsky Yuri Nikolaevich Civil
217 Lemeshuk Roman Nikolaevich 1985
218 Lenko Nikolay Yurievich Military 04-Jul-87
219 Litovchenko Oleg Valeryevich Military 17th brigade 07-Dec-73
220 Lishchuk Igor Nikolaevich
221 Lozinsky Andrei Vladimirovich 24-Apr-82
222 Loskot Evgeny Alexandrovich Military 1 brigade 22-Jun-83
223 Los Vladimir Civil
224 Lugovsky Yuri Anatolyevich
225 Lukyanchenko Vladimir Aleksandrovich Civil 1952
226 Lukyanchuk Bogdan Petrovich Military 30 brigade 22-Sep-78
227 Lupan Viktor Anatolievich Military 09-Feb-66
228 Lutsko Bogdan Viktorovich Military 30 brigade 21-Jul-81
229 LYFAR Anatoly Petrovich Military 42 BTO 19-May-81
230 Lyashko Andrey Andreevich Military 31-Aug-74
231 Maksimchuk Ivan Dolganovich Military 51 brigade 29-Aug-88
232 Malamuzh Alexander Vyacheslavovich Military 18-Aug-85
233 Malashnyak Andrey Vladimirovich Military 3 BTU 26-Sep-84
234 Maletsky Roman Mikhailovich Military 1973
235 Malinovsky Alexander Mikhailovich Military 39 BTO 1983
236 Malysh Vitaly Vasilyevich Military 51 brigade 02-Jun-91
237 Maltsev Pavel Sergeevich 28-Jan-91
238 Marfich Mikhail Vasilyevich 1972
239 Marchenko Sergey Viktorovich Civilian 1991
240 Maslov Alexander Nikolaevich Military 05-Feb-75
241 Matvienko Dmitry Anatolyevich Military 25-Jan-68
242 Mihaylevich Andrei Nikolaevich Military 51 brigade 12-Sep-87
243 Mikhailovich Vitaly Vladimirovich Military 51 brigade 03-Nov-91
244 Mikhailenko Vitaly Igorevich Military 30 brigade 15-Aug-85
245 Mishchishin Vitaliy Anatolyevich Military 40 BTU 31-Aug-87
246 Mozarev Evgeniy Viktorovich Civilian 03-May-83
247 Molchanov Alexander Igorevich 28-Aug-78
248 Moroz Roman Gennadievich Civil 04-Jun-81
249 Moroz Nikolay Nikolayevich 1984
250 Myhlyak Vladimir Yaroslavovich Military 51 brigade 15-May-74
251 Nabegov Roman Valerievich Military 11-Nov-86
252 Nagornykh Evgeny Vladimirovich Civilian 14-Nov-73
253 Nazarenko Dmitry Anatolyevich Military 93 brigade 10-Jan-92
254 Nalivayko Viktor Valerievich Military 30 brigade 12-Apr-81
255 Naumov Vadim Aleksandrovich Military military unit 3027 18-Aug-92
256 Nevedomsky Alexander Mikhailovich Military 05-Nov-67
257 Nevezhalov Denis Yurievich Civil 1974
258 Nezhazhalov Roman Yurievich Civil 1976
259 Neiman Arthur Civic 1988
260 Nechepurenko Konstantin Vladimirovich Military 40 BTU
261 Nechiporenko MM Military
262 Neshcheret Sergey Anatolyevich Military 93 brigade 18-Apr-65
263 Nikishin Viktor Vladimirovich Civilian 25-May-77
264 Nikolayenko Galina Mikhaylovna Grazhdanskiy 1961
265 Nikolenko Dmitry Anatolyevich Civilian 27-Jan-66
266 Novak Vasily Vasilyevich Military 28 brigade 31-May-85
267 Norenko Andrey Petrovich Military 1 brigade 28-Aug-80
268 Nugis Andrey Valerievich Civil 1988
269 ​​Obydennikov Yaroslav Nikolaevich Military 93 brigade 16-Sep-80
270 Ovdiychuk Anatoly Georgievich
271 Overchuk Dmitry Ruslanovich Military 30 brigade 07-Jun-92
272 Ovcharenko Evgeny Aleksandrovich Civilian 08-Aug-86
273 Ovcharenko Ruslan
274 Ovcharik Alexander Nikolaevich Military Olshatsky Uch. ON 19-Nov-94
275 Odaisky Vitaly Grazhdanskiy
276 Oleynik Andrey Vitalyevich Military 06-Oct-76
277 Oleynik Vladimir Vladimirovich Military Military Unit 4750 1980
278 Alexander Yurievich Olisirenko Military Military Unit of the Military Unit 3039
279 Olhovskiy Andrey Alekseevich Military A 1302 10-Dec-77
280 Olshevsky Alexander Valeryevich Military 30 brigade
281 Omelkowets Alexander Petrovich Military 51 brigade 1991
282 Oreshnikov Mikhail Maksimovich Civil 1988
283 Orlov Vladislav Military 02-Mar-85
284 Osadchaya Lolita Petrovna Civic
285 Osadchy Nikolay Vladimirovich Military 30 brigade
286 Ostanin Eugene Stepanovich Civilian 05-Aug-69
287 Oshchudlyak Vladimir Stepanovich Military 24 brigade 15-Feb-86
288 Pavlenko Yaroslav Vyacheslavovich Military 25 brigade 24-Mar-89
289 Pavlyuk Sergey Vladimirovich Military A 0284
290 Palyga Vladimir Mikhailovich Military 06-Apr-83
291 Panchenko Dmitry Military School 06-Apr-79
292 Pankevich Vasily Fridrihovich
293 Parashchenko Sergey Victorovich Civilian 30-Dec-63
294 Pasko Alexander Vasilyevich Military 40 BTO 1979
295 Pacino Dmitry Viktorovich Military
296 Pereveslov Anatoly Viktorovich Civilian 05-Jun-75
297 Perepichka Oleg Grigoryevich Military 14-Mar-88
298 Petihachny Leonid Mikhailovich Military 16-Feb-77
299 Petrenko Vitaly Leonidovich Military 03-Nov-73
300 Petrov Alexey Leonidovich Military military unit 3039 03-Jan-79
301 Petrov Evgeniy Anatolevich Military A 0501 29-Sep-91
302 Petrovsky Igor Petrovich Military 80 brigade 31-Jan-93
303 Pivovarenko Pavel Vasilyevich Military 51 brigade 02-Sep-75
304 Piznyak Yury Dmitrievich Civilian 14-Jun-73
305 Pilgrim Alexander Petrovich Civil
306 Pilgrim Alexey Alexandrovich Civil
307 Pilipchuk Yuriy Yurievich Military A 0284 13-May-91
308 Pischak Sergey Military 51 brigade
309 Written Ilya Leonidovich Military 42 BTU 21-Jun-80
310 Pogorely Viktor Sergeevich Military 29-May-80
311 Pogorely Alexey Valerievich Military 17 brigade 30-Mar-95
312 Podvizhenko Valery Grazhdanskiy 1950
313 Podgainy Nikolai Yosifovich Military 80 brigade 03-Sep-79
314 Podgorny Nikolay Nikolaevich 1977
315 Polovy Vasily Vasilyevich Civil 01-Nov-80
316 Polukhin Sergey V. Civilian 18-Sep-76
317 Polish Dmitry Alexandrovich Military 23-Oct-88
318 Polyunko Alexander Anatolyevich Military A 2331 25-Dec-86
319 Pominkevich Sergey Petrovich Military "Svityaz" 31-Jul-77
320 Popadik Nazar Bogdanovich Military 80 brigade 27-Jan-93
321 Potemkin Sergey Sergeevich Civil 1981
322 Pochanko Yuri Military A 2331
323 Poshtarenko Leonid Military
324 Prishchepa Igor Anatolyevich Military 30 brigade
325 Prischepuk Andrei Military 1974
326 Vadim Vasilyevich Protsyuk
327 Prudnikov Igor Vyacheslavovich Civil 08-Jan-90
328 Pugach Igor Vladimirovich Military 51 brigade 16-May-78
329 Pugachev Pavel Anatolyevich Military 20-Jul-92
330 Pushkov Vladisla Vadimovich Civilian 1991
331 Raev Evgeny Vitalyevich Civilian 24-Jul-79
332 Revutsky Artem Mikhailovich Military 93 brigade 18-Aug-79
333 Redkovic Pavel Nikolaevich Military A 0284
334 Reznichenko Ivan Ivanovich Civilian 08-Feb-60
335 Remenyuk Sergey Sergeevich Military 93 brigade 15-Jun-86
336 Reutov Vasily Ivanovich Civilian 1937
337 Rikun Vladimir Borisovich Military 05-jun-73
338 Rogowski Roman Ivanovich Military 1968
339 Romanenko Evgeny Aleksandrovich Civilian 1957
340 Romanov Ivan Valentinovich Military 21-Nov-65
341 Romanov Fedor Anatolyevich Military A 1302 27-Sep-83
342 Romantsov Igor Sergeevich Military A 0501 15-Feb-80
343 Romanyuk Viktor Konstantinovich Military
344 Ruban Dmitry Viktorovich Military 93 brigade 29-Oct-84
345 Rubanik Ivan Vitalevich Civil
346 Rubets Alexey Military 39 BTO 1976
347 Rudenko Evgeny Ivanovich Military 28 brigade 1975
348 Rudenko Dmitry Nikolaevich Military 30 brigade 27-Dec-84
349 Rudnev Andrey Vladimirovich Military 25 brigade 09-Aug-83
350 Rudchenko Oleg Petrovich Military 30 brigade
351 Ryabov Ruslan Konstantinovich Military 26-Jan-71
352 Ryazhintsev Sergey Gennadievich Military 29 BTO 1985
353 Savchenko Alexander Vasilievich Military Olshatsky Uch. ON 08-Apr-95
354 Savchuk Vyacheslav Fyodorovich Military 25-Aug-67
355 Savchuk Ivan Civil
356 Samoylov Victor Vasilievich Military 25 brigade 24-May-69
357 Alexander Samchinsky
358 Saprina Ruslan Vyacheslavovich Military A 1594
359 Sarazhan Vyacheslav Grigoryevich Military military unit 3033 25-Feb-80
360 Locust Yuriy Pavlovich Civil
361 Sarzhevsky Pavel Nikolaevich Civil 22-Sep-66
362 Satsyuk Alexander Nikolaevich Military "Svityaz" 04-Jun-94
363 Svirsky Vladimir Sergeevich Military 40 BTU 27-Apr-85
364 Sevostyanchik Dmitry Alexandrovich Military 55 brigade 17-May-91
365 Selivanov Vitaly Nikolaevich Military 51 brigade
366 Semenenko Dmitry Military School 22-Jun-62
367 Sergeev Aleksey Vitalyevich Military 93 brigade 06-Aug-75
368 Serovetsky Valentin Raitovich Civil 11-Jan-68
369 Siviy Aleksandr Anatolievich Military "Svityaz" 03-Jan-91
370 Sidorchuk Oleg Viktorovich Civilian 24-Apr-65
371 Silchenko Anatoly Alekseevich Civil 23-Jun-75
372 Simonov Alexander Sergeevich Military 40 BTU 31-Jul-85
373 Simpovich Roman Vladimirovich Military 80 brigade 25-Mar-89
374 Sinchuk Yury Ivanovich 1988
375 Sinko Yaroslav Olegovich Military 93 brigade 03-Jul-73
376 Siryachenko Sergey Andreevich Military military unit 1594 07-Sep-90
377 Sischuk Alexander Ivanovich
378 Skiba Dmitry
379 Skibchik Yury Viktorovich
380 Skorynin Timur Sakhibovich Civil
381 Skyba Alexander Sergeevich Military 05-Jan-74
382 Slabous Andrey Aleksandrovich Military 93 brigade 1986
383 Slobodyan Eduard Genadievich Military 80 brigade 29-May-86
384 Slobodyanyuk Roman Alexandrov 1991
385 Smazhko Konstantin Grigorievich Civilian 07-May-71
386 Smirnov Sergey Gennadievich Military 51 brigade 26-Apr-75
387 Sobko Taras Vladimirovich Military A 0284
388 Sovpel Gennady Nikolaevich Civilian 09-Jul-67
389 Sokolyuk Military A 1402
390 Solovyov Sergey Alexandrovich Military 42 BTO 10-mar-88
391 Solovyov Gennady Anatolievich Civil
392 Solodovnik Evgeny Olegovich Military A 1214 15-Jul-91
393 Solomchuk Vladimir Vladimirovich Military 80 brigade 30-Oct-92
394 Spevakov Vasily Dmitrievich Civil 12-Oct-55
395 Spivachuk Alexander Vladimirovich Military 09-Mar-82
396 Splavinsky Orest Orestovich Military
397 Stanislavenko Mikhail Alexandrovich Civilian 19-Apr-83
398 Starodubtsev Adrey Viktorovich Civilian 29-Dec-85
399 Stegar Sergey Viktorovich Military 25 brigade 23-Jan-80
400 Stepanenko Sergey Nikolaevich Civilian 18-Jan-69
401 Strus Andrey Andreevich Military 23-Dec-92
402 Sukhenko Maxim Vladimirovich Military 1981
403 Sukhomlin Dmitry Alexandrovich Military 93 brigade 20-May-86
404 Sushenko Nikolay Nikolaevich Military 93 brigade
405 Sytnik Vladimir Nikolaevich Civil 11-Mar-76
406 Sychev Natalia Civil
407 Sischenko Sergey Nikolaevich 08-Dec-67
408 Tagintsev Andrey Nikolaevich Civilian 20-Apr-68
409 Tatomir Vladimir Stepanovich Military 42 BTO 17-Jul-83
410 Tenditnik Yaroslav Vladimirovich Military 14-Dec-80
411 Eduard T.
412 Timofeev Sergey Sergeevich
413 Timofeev Eugene Civil journalist
414 Timoshenko Roman Igorevich Military 40 BTO 14-Apr-84
415 Timoshchuk Sergey Grigoryevich Military 51 brigade 20-Jul-72
416 Timoshchuk Sergey Vladimirovich Military 80 brigade 16-Sep-95
417 Timchenko Igor Vladimirovich
418 Titenko Vladimir Olegovich Military 40 BTU 18-Jan-74
419 Titov Dmitry Viktorovich Military 12-Jul-86
420 Tishchenko Vadim Ivanovich Military 40 BTO 22-Jun-75
421 Tkachenko Oleg Anatolievich Military 28-Feb-77
422 Tkachenko Anatoly Alexandrovich Military 14-Jul-77
423 Tkachenko Igor Yurievich Military 93 brigade 30-Dec-94
424 Tkachuk Sergey Andreevich Military 93 brigade 26-Mar-86
425 Tokarev Anatoly Dmitrievich Civilian 17-Jul-58
426 Travnikov Vyacheslav Grigoryevich Military 30 brigade
427 Trofimov Aleksey Vladimirovich Military 17 BTU 17-Nov-93
428 Trotsenko Igor Anatolyevich Military 28-Aug-70
429 Trotsenko Maxim Military 40 BTO 1985
430 Turchin Mikhail Stepanovich Military 80 brigade 12-Nov-79
431 Tyutyunyk Oleg Anatolievich Military
432 Tyan Georgy Petrovich Civilian 29-Sep-48
433 Usenko Vladimir Vsevolodovich Military 92 brigade 24-Jun-65
434 Ushakov Eduard Anatolievich Military 13-Dec-91
435 Fedush Nikolay Nikolaevich Military 80 brigade 24-Apr-95
436 Filipovsky Vadim Nikolaevich Military 25 brigade 23-Feb-75
437 Filipchuk Yuriy Yurievich Military A 0284 17-May-91
438 Frantsuk Evgeny Aleksandrovich the Civil
439 Frolov Anatoly Vasilyevich Military 02-jun-72
440 Havura Nicholas
441 Khalin Alexander Nikolaevich Civil 26-Feb-62
442 Khanin Artem Viktorovich Civil
443 Hanin Victor the Civil
444 Hanina Olga Ivanovna Civil
445 Kharchenko Evgeny Borisovich Military 01-Feb-87
446 Holod Andrey Nikolaevich Military A 0284
447 Ruslan Vladimirovich Holyavko
448 Khomenko Kirill Olegovich Military 40 BTU 28-Jul-86
449 Artur Khomenko
450 Khomyak Vladimir Valerievich Military 09-Aug-90
451 Khrapeychuk Vadim Viktorovich Military 30 brigade
452 Khristova Yulia Vladimirovna Civil 22-Jul-71
453 Tsibenko Viktor Nikolaevich Military 93-brigade 28-Jan-68
454 Tsikaylo Stepan Yaroslavovich Military 80 brigade 16-Sep-92
455 Tsikal Sergey Vladimirovich Civilian 05-Jun-65
456 Tsurkan Dmitry Vladimirovich Military 14-Sep-79
457 Tsykal Sergey Vladimirovich Civilian 05-Jun-65
458 Cherny Sergey Nikolaevich Military 92 brigade 26-Jan-67
459 Chernysh Vyacheslav Vladimirovich
460 Chernyavsky Vitaly Grazhdansky 02-Feb-87
461 Chizhikov Evgeny Vyacheslavovich Civil 08-Aug-88
462 Chichkalenko Sergey Alexandrovich Military
463 Chumak Sergey Aleksandrovich Civil 23-Aug-86
464 Shaimardanov Timur Damirovich Civil 13-Sep-80
465 Shaynoga Nikolay Romanovich Military 24 brigade
466 Shaposhnik Sergey Yurievich Military 39 BTO 02-Aug-74
467 Sharygin Artem Vitalievich Military "Kherson" 29-Dec-93
468 Shvank Oleg Nikolaevich Military 51 brigade 08-Jul-89
469 Shvets Mikhail Alexandrovich Military 93 brigade 05-May-80
470 Shevinskiy Sergey Iosifovich Military 51 brigade
471 Shevlyuga Alexey Alexandrovich Military 01-Jun-79
472 Shevtsov Vasily Nikolaevich Military 51 brigade 03-feb-89
473 Shevchenko Vladimir Alekseevich Military 39 BTO 1972
474 Shevchenko Sergey Yuryevich Military 93 brigade 30-Nov-94
475 Shevchuk Boris Ivanovich 03-Jan-63
476 Shevchuk Andrey Sergeevich Military 04-Jun-79
477 Shendrikov Yuri Anatolyevich Civilian 05-Dec-76
478 Shepelyuk Alexey Borisovich Military 51 brigade 19-May-77
479 Shekhovtsov Vyacheslav Valeryevich Military 22 brigade 21-Jun-88
480 Shilin Sergey
481 Shilohvost Pavel Nikolaevich Military 42 Tbo 08-Nov-85
482 Shiyan Andrey Viktorovich Military 40 BTO 1976
483 Shlyakhtin Evgeny Civic
484 Shmaliy Valery Alexandrovich Military 39 BTO 27-Nov-86
485 Shpak Dmitry Grigoryevich Military 14-Aug-75
486 Shuvak Igor Romanovich Military Military Unit 3817 01-Jan-95
487 Schavinsky Sergey Iosifovich
488 Scheglov Valery Anatolyevich
489 Shcherbina Vladimir Vladimirovich Grazhdanskii 1964
490 Sherbina Andrey Viktorovich Military 31-May-74
491 Shchurov Roman Nikolayevich Civil 1982
492 Yurkovets Igor Vladimirovich Military 93 brigade 13-Jun-93
493 Yurchenko Alexander Olegovich Military 72 brigade 10-Aug-71
494 Yablonsky Nikolay Nikolaevich Military 20-Oct-77
495 Yablonsky Vadim Aleksandrovich 1981
496 Yakovets Roman Mikhailovich Military 93 brigade 30-Mar-91
497 Yamchuk Valery Leonidovich Military 51 brigade 13-Sep-85
498 Yankovsky Ruslan Vitalievich Military A 0284 28-Apr-87
499 Yaremchuk Aleksandr Aleksandrovich Military 3 regiment specials 20-Mar-89
500 Yarmolyuk Denis Yurievich Military 30 brigade
501 Yarovoy Vladimir Valentinovich Military 39 BTO 17-Aug-75
502 Yasnogor Sergey Vladimirovich Military 93 brigade 27-Feb-72
503 Yasyuk Sergey Konstantinovich Military 51 brigade
504 Yatsura Military A 1402