Where can you carry money in times of instability. Top 20 most reliable banks in Ukraine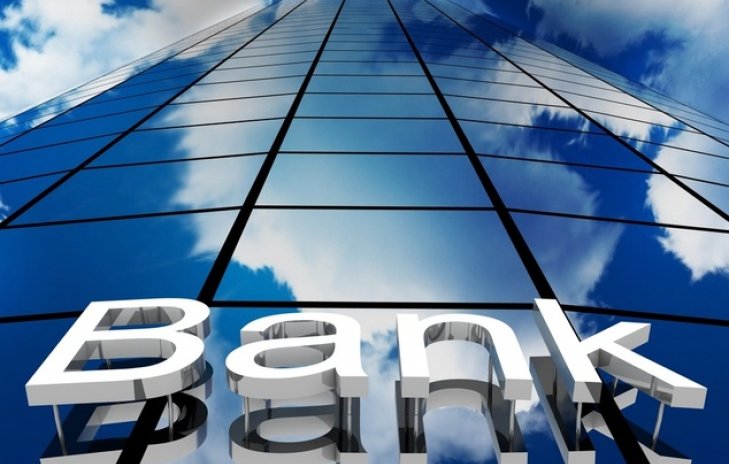 Cleaning the banking system has significantly narrowed the number of banks that can now be trusted with savings. NV, together with the investment company Dragon Capital, has compiled a rating of banks that can be trusted in shaky times.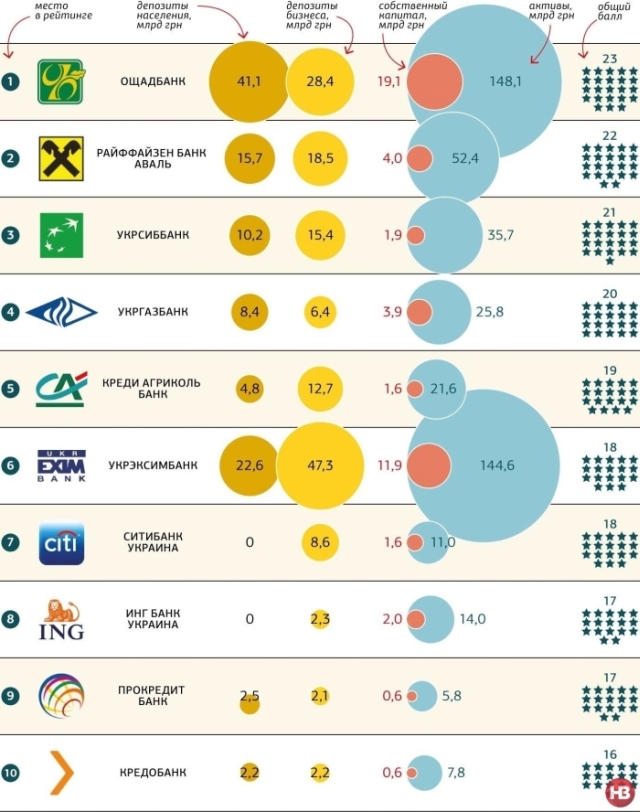 According to the results of the crisis of 2014, the leader of the rating has not changed - it is still the state Oschadbank. This is primarily due to the support that the financial institution provides the state both in the form of a contribution to the capital of over 9 billion UAH, and a 100% state guarantee of deposits, which competitors cannot boast. The top ten were also state-owned Ukrgasbank and Ukreximbank. And here the most important thing is the support of the shareholder, which gives hope that these banks will not be allowed to go bankrupt.
The government represented by the Ministry of Finance so strongly supports state banks that representatives of the National Bank even have to explain to officials that it is not necessary to inject such amount of funds into the capital of banks. This can have a negative effect on the entire system - it is highly undercapitalized, and unequal competitive conditions can arise for other players. Depositors simply flow into state-owned banks, and this will hit private institutions.
The rest of the top ten are banks with European capital. Raiffeisen Bank Aval this year even pressed Ukreximbank from second place. The newcomers of the rating were Ukrainian "daughters" of large transnational structures Citibank and ING Bank, which operate in the corporate segment. Deposits there can be opened only by legal entities - and for this reason, these two banks did not participate in the rating before. However, now reliable banks are worth their weight in gold, and the experts decided to include them in the list.
Banks with 100 percent Ukrainian private capital did not make it into the top ten at all. Due to the crisis and the war, they found themselves in the most difficult situation. Owners of local institutions have much less opportunity to maintain capital compared to international banking groups and even Ukrainian state banks.
As we thought
The place in the rating was determined by the investment company Dragon Capital, based on the amount of points that the bank received on the basis of the following indicators:
Capital adequacy - reflects the stock of equity to cover potential losses from activities.
Liquidity - reflects the ability of the bank to fulfill its obligations without delay.
Funding stability is the ratio of loans to deposits, diversification and stability of sources.
Shareholder support - belonging to a reliable business group (or state sector) significantly increases the chances of additional funding in the event of a crisis.
Depositors' trust - reflects the dynamics of deposits of the population.
Qualitative indicators - transparency of the bank, balance of risk management, reputation.
Dragon Capital data.
Via nv.ua