Flag of Ukraine on the Moscow high-rise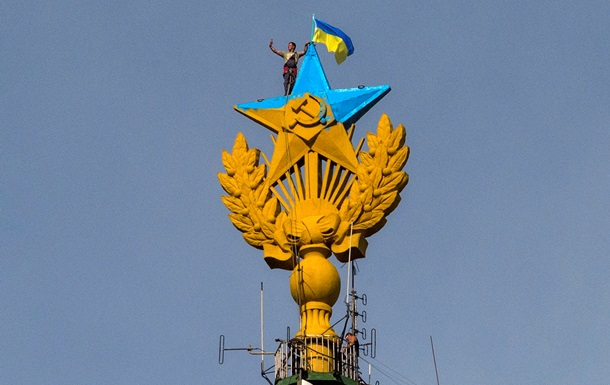 On a high-rise in Moscow, unknown hung out a Ukrainian flag.
In Moscow, unknown persons hung a Ukrainian flag on the spire of the Stalinist skyscraper on Kotelnicheskaya Embankment.
Photos appeared on social networks, by which one can judge that unknown persons also painted half of the star crowning the high-rise, in blue.
Three hours later, the Ukrainian flag was removed from the spire of a high-rise in Moscow. Later, upon the hanging of the Ukrainian flag on a high-rise in Moscow, a case was opened.