Photos from the filming of the 2008 Russian film appear as current events in Ukraine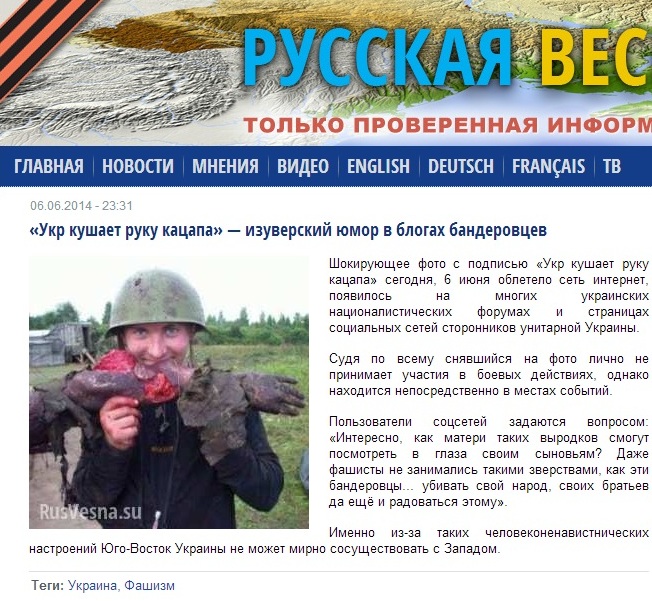 On June 6, news appeared on the Rusvesna portal that a photo showing a Ukrainian allegedly eating a Russian's hand was circulated on blogs and social networks of Bandera's.
This is twice fake news: firstly, there is no such photo in blogs and Ukrainian communities of the Right Sector, Euromaidan and others related to the events of the last half year.
And in the news itself there is no link to the source, that is, it is not indicated in which blog or community this photo allegedly appeared.
And in social networks the image from the Rusvesna portal spread, as evidenced by the inscription in the photo in the lower left corner of RusVesna.su.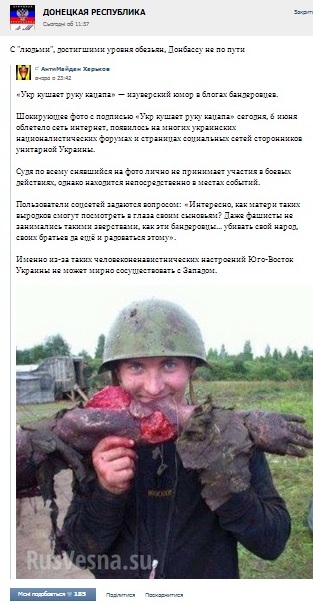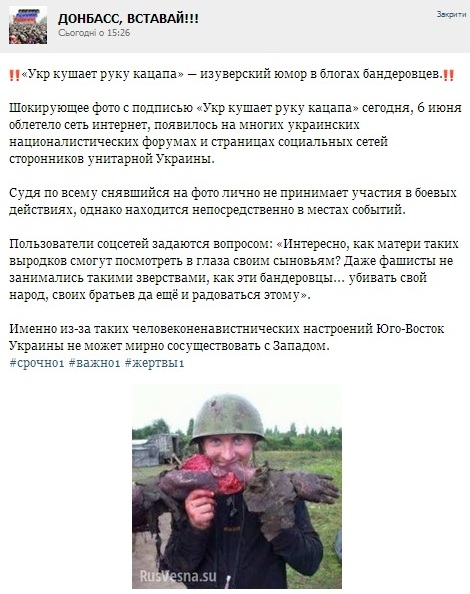 Secondly, this is a photo from the filming of the Russian science fiction film of 2008, "We are from the Future."
The picture can be seen on VKontakte in the album of Maxim Mack, who worked as a props artist on the set of the film "We are from the Future".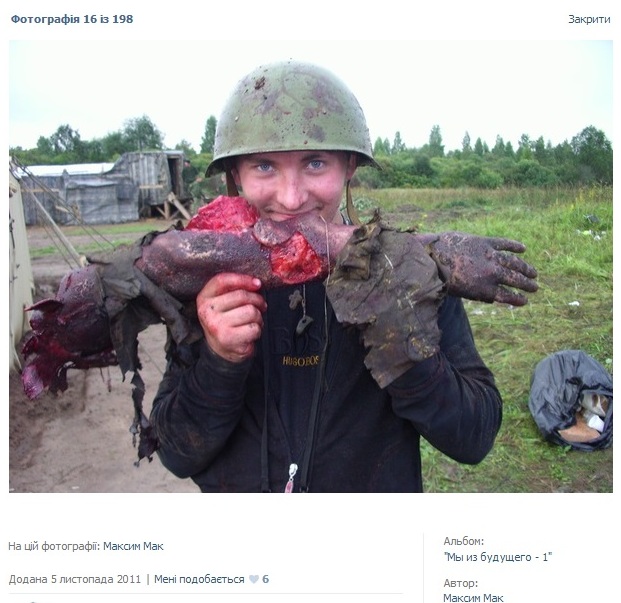 Other photos of Maxim from the same album testify to the fact that the hand the man holds near his face is a fake, and the man himself is an artist-requisite.
They show how Maxim and his colleagues paint the fake parts of the body.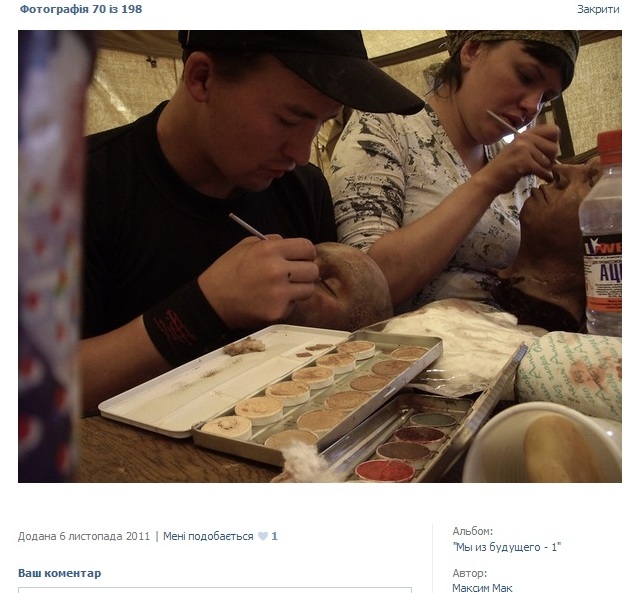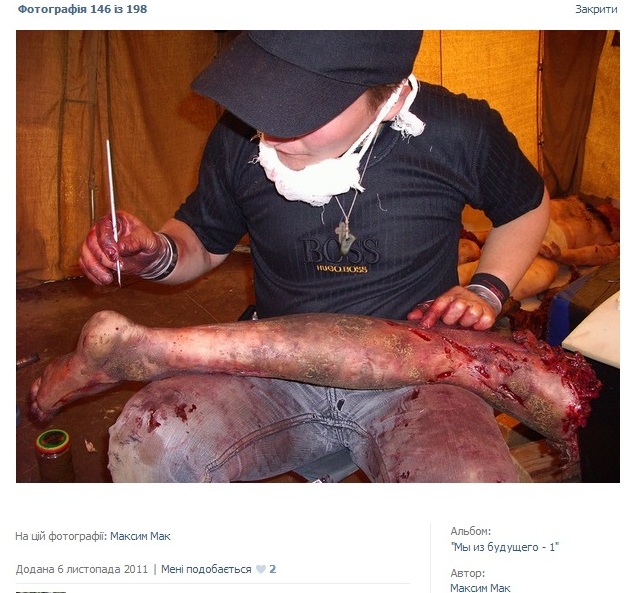 "We are from the Future" - a science fiction film of 2008 about time travel, shot by Andrey Malyukov.
The premiere in Russia and the world premiere took place on February 21, 2008.
The action takes place first in our days, and then transferred to the years of war, during the heavy defensive battles of August 1942.
To shoot military battles, bloody models were needed, which can be seen in Maxim Mack's album.