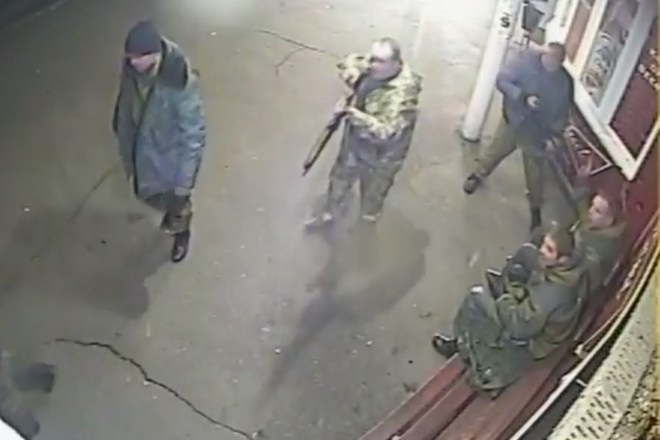 The network has four videos in the annotation to which it says "the lawlessness of the Petrovsky division of the Oplot (Commander Wargan) in relation to the civilian population and to the militiamen."
The video shows how people in camouflage and with beasts brutally beaten to the blood with rifle butts of people in the stop area, and then near the store.
From the video, we can conclude that the video cameras recorded one of the regular squabbles among the militants of the "DNR".