04/16/2015 Journalist Oles Buzin killed in Kiev. A PHOTO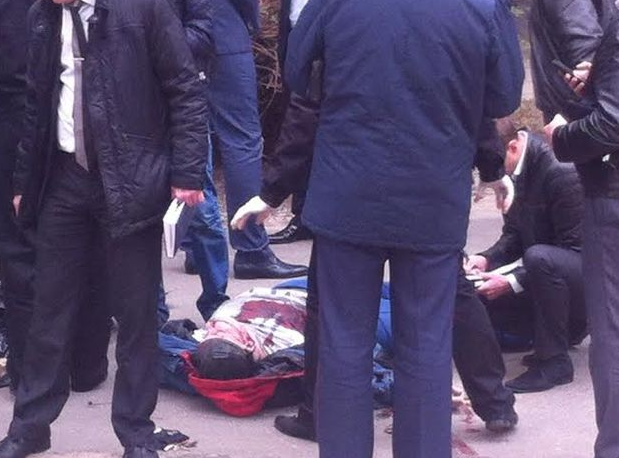 Oles Buzin, a journalist and writer, was shot dead in the center of Kiev.
"Just on the street Degtyarevskaya in Kiev near the house number 58 of the Ford Focus in dark blue was shot by the infamous journalist Oles Buzin." About this wrote on his page on the social network Facebook adviser to the head of the Interior Ministry Anton Gerashchenko.
"The numbers on the car were either Latvian or Belarusian. Not exactly Ukrainian. Please urgently call all police in Kiev to call the police if you see a car with similar signs moving or standing in place on the street. It seems that the shooting of witnesses in the Antimaydan case continues. Anyone who has related to the organization and financing of Antimaydan or other illegal actions against Maidan and feels life threatening, please contact the law enforcement agencies in order not to follow the path of Kalashnikov and Elderberry ", - The recorded Gerashchenko.
UPD: 04/16/2015 An investigation team is working at the site of the murder of Elderberry. VIDEO 18+
At the scene of the murder of journalist Oles Buzin, investigative actions continue. Attention! Not recommended for people with unstable mentality!
As reported by Tsenzor. NO, the witnesses say that there were two killers of Elderberry - a man and a woman.