Astrophytum (star cactus) / astrophytum
It belongs to the family of cacti. Fatherland - wasteland.
General description : It is distinguished by a spherical (in old specimens slightly cylindrical) stem with a pronounced ribbed surface. On the edges are sharp spines. Adult specimens that reach about 15–30 cm in height bloom in summer with daisy-like flowers.
The plant is quite unpretentious.
Usually bred the following types:
Astrophytum capricorne (Capricorn Astrophytum) is so called because of its bizarrely curved spines. Its stem is covered with snow-white speckles. They are microscopic hairs that can absorb moisture, they need to be handled with care, try not to damage.
Astrophytum ornatum (Astrophytum adorned) has straight brown spines and silvery specks on the stem. Flowers are light yellow in color.
Astrophytum myriostigma (Multiaul Astrophytum) is the most unpretentious type of astrophytum. It has no spines and only four ribs on the stem.
Recommendations for the care of the plant Astrophytum:
Illumination : Light-loving, preferred southern windows, direct rays.
Irrigation mode : Moderate, to measure the drying of the soil. In winter, outlandish, with a cool atmosphere does not water at all.
Humidity : Does not need spraying.
In the summer it is better to place on a fresh atmosphere (in the park or on the balcony).
Temperature : In summer, the temperature should be moderate, in the winter cool (7-10 ° C with dry air).
Soil: Drainage is required. Allowed to add charcoal and brick chips. Requires loose soil with a weak acid reaction.
Recommended soil mash: 2 elements of sod land, 1 share of leafy land, 1/2 share of peat and 1 share of sand. It needs an increased content of calcium in the soil. Allowed to add crushed egg shells.
During the period of growth it needs fertilizing once every two weeks with fertilizers for cacti.
Cultivation : Easily propagated by seeds.
Transplant : In spring, young plants annually, mature once a couple years.
Pests : Rarely affected.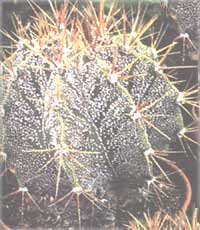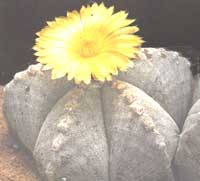 Astrophytum adorned with A. ornatum
Astrophytum polylylla (or speckled) A. myriostigma