peeling
Refers to the family of peas. Homeland - South Africa.
General description : Tolstyanka is a very common succulent. She does not have a typical appearance. The family has a huge variety of species. They are very different friend from buddy. Leaves can be small as if scales or achieve a length of several centimeters, can own a different shape and color (from gray to red), the stems can be branched or erect.
Usually in the indoor setting the following species are bred:
Сrassula portulacea / Сrassula argentea / Сrassula ovata (Tolstyanka portolakova or Tolstyanka silvery or Tolstyanika oval). In the nation it is simply called the Money Log, they believe that it brings prosperity to the building. This is a large tree-like plant. The leaves are hard, fleshy and bright, 2.5 -5 cm long, oval in shape. Paint is dark green with a red border.
Forms aerial roots. Blossoms in small white or pink flowers.
Сrassula lycopodioides / Сrassula mucosa (Fat thick-leafed or mucous). It has squamous triangular small leaves. Blossoms with yellowish flowers. Very quickly grows, unpretentious.
Сrassula perforata (Tolstyanka perforated). In this species, the stem seems to grow through closed leaves in pairs and densely covering it up to 2.5 cm in diameter.
Recommendations for caring for the plant Fatty:
Illumination : photophilous, requires direct sunlight.
Irrigation mode : Moderate, by the measure of drying of the soil. In the winter, outlandish.
Humidity : Does not require spraying, but it is useful to periodically spray the calico for hygienic purposes.
Temperatures : Moderate, cool in winter (8-14 ° C).
Soil : Drainage is mandatory. It is allowed to add charcoal and brick crumbs.
Recommended soil mix: 1 share of turf, 1 share of leaf, 1 share of peat land, 1 share of sand
During the growth period, one needs fertilizing once per moon with fertilizers for cacti and succulents.
Breeding : Little dried leaf and stem cuttings.
Transplantation : In the spring, young adults mature once in 2 years.
Pests : It is infrequent.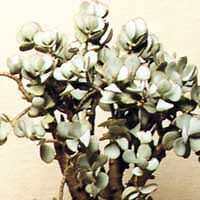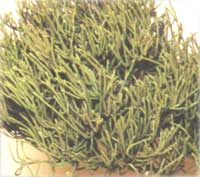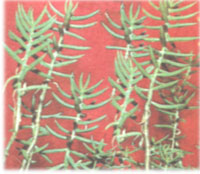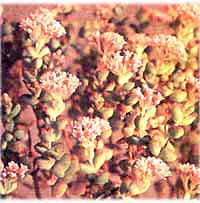 arborescens crustacea
plump portulaca - crassula portulacea or money tree
plump carnivorous - crassula lycopodioides
four-faced squash - crassula tetragona
rock-cutter - crassula rupestris