spindle (evonimus) / euonymus
Refers to the family birchwood.
General description : There are several types, among them the most popular
Euonymus japonica. This is a bushy plant with ovoid, leathery leaves. The leaves are green or mottled (with white or yellow stripes or spots). Late in the spring flowers small white flowers. Later the flowering forms bright boxes of fruits.
There is a more compact form of Euonymus japonica microphyllus.
The spindle - plant is rather unpretentious, easily bred in the room conditions.
In the spring it is useful to hold the prickle and pruning.
Recommendations for the care of plants:
Illumination : The green spindles need bright, but scattered light, but the bright sunlight does not harm the variegated.
Irrigation regime : Abundant during growth, moderate in winter.
Humidity : Requires regular spraying and washing under the shower.
In winter, in a well-heated place it is allowed to put on a pallet with water.
For the summer it is better to place on a fresh atmosphere (in a park or on a balcony) in a shaded room.
Temperature regime : In summer the temperature should be moderate, in winter it is cool. In a warm place in the winter can discard the leaves.
Soil : Recommended soil mix: 3 elements of turf, 1 share of leaf land, 1 share of humus and 1/2 elements of sand.
During the growth period, it needs regular fertilizing with complex fertilizers.
Breeding : Stem cuttings can easily take root in spring and summer. In the summer seeds are also sown.
Transplant : Every year in the spring.
Pests: Affected by a spider mite (in a dry atmosphere, leaves and stems are braided with cobwebs), scabbards (brown plaques appear on leaves and stems, leaving sticky discharge), scarlet flat tick (light speckles appear on the leaves).
The plant is allowed to help finish with a soap solution, warm rinsing and spraying with an actellite (1-2 ml per liter of water).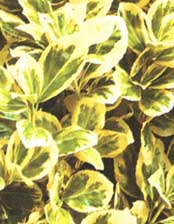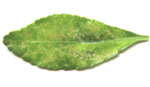 Berezkin (Evonimus) - Euonymus