Where to go for mushrooms, tips experienced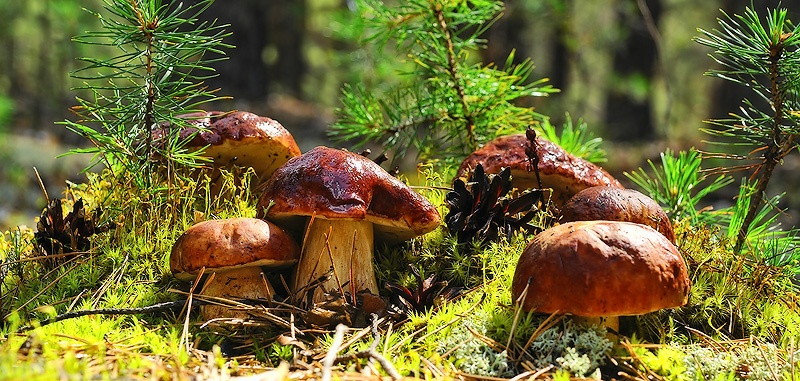 I am going to go over the weekend for mushrooms, but where I did not decide ... There are no interesting articles in the Internet with addresses and appearances. We consolidated the mushroom sites of Ukraine in one article. Maybe someone else will come in handy!
Kyiv region is not the most mushroom place in Ukraine - most of it is still occupied by steppes. However, to the north of the capital begins Polesie, known for its forest wealth, there are forests in the south. Conventionally, the mushroom sites of the Kiev region can be divided into four areas: the northern (towards Chernobyl, but only to the exclusion zone!), The southern (behind the White Church), the western (in the Fastovsky direction) and the eastern (in the Kanevsky reservoir). What place to choose, you decide: forests in the Kiev region - for every taste: from marshy deciduous to dry pine. Have a nice quiet hunt!
Northern region: Borodyanka - Vyshgorod - Ivankov
The forests around the villages: Babintsy, Zdvizhevka, Klavdievo, Katyuzhanka, Pirnovo, Sukholuchye, Yasnogorodka, Komarovka, Mircea, Dymer. This is already Polesie, here in the fall is full of mushrooms and berries, mostly blueberries. Be sure to take with you a compass, the forests here are real, multi-mile. True, there are plenty of villages around, so you really will not be able to get lost.
What are the mushrooms: white, mushrooms, Polish, boletus, volovushki, boletus mushrooms, russules, chanterelles.
Getting there: - by train to Borodyanka from the Svyatoshyn railway station. Departure times: 4.15, 5.45, 6.15, 6.49, 7.29, 7.52, 8.17, 8.54, 9.21, 10.21, 12.25, 14.18 and further with an interval of 30-40 minutes; - by bus to Borodyanka from the Dachnaya bus station (142 Pobedy Ave., tel. 424-15-03). Departure times: 10.15, 14.15, 18.15. - shuttle buses from the station. m. "Nivki" and Art. m. "Svyatoshyn" (departure as filling); - by bus to Ivankov from the Polesye bus station (Shevchenko Square, tel. 430-35-54).
Departure times: 7.30, 8.30, 8.50, 10.00, 11.15, 11.40, 12.00, 13.30, 14.20 and further with an interval of 1 hour.
Fare: bus - 5-8 UAH., Train - 3-5 UAH.
West district: Vasilkov-Fastov
Forests around the villages: Dmitrovka, Veprik, Hazing, Doroginka, Yaroshovka. Comfortable places for those who do not like long journeys. To Vasilkov go only some 40 minutes. The forests here are not very big, but rich in mushrooms. The disadvantage of this mushroom region is that rival mushroom pickers are traveling here en masse. Therefore, after a rain on Thursday, you should wake up early and run to the railway station. Otherwise, you may be late and return home not salty to eat. The places here are good, the air is clean and there are a lot of different berries, so you should like it.
What are the mushrooms: boletus, boletus mushrooms, aspen mushrooms, white mushrooms;
How to get there: - by train to Vasilkov and Fastov from the suburban railway station "Kiev Passenger". Departure times: 5.02, 5.49, 6.00, 6.58, 7.41, 8.20, 9.03, 10.11, 10.29, 10.40, 12.15, 12.29, 13.11, 13.26, 14.04 and further with an interval of 30-40 minutes; - by bus to Vasilkov from the Vladimirskaya bus station (25, Vladimir-Lybidskaya st., tel. 269-72-93). Departure times: 8.25, 9.25, 11.00, 12.10, 14.25, 15.30, 18.10, 19.00; - by bus to Fastov from the Dachnaya bus station (142 Pobedy Ave., tel. 424-15-03).
Departure times: 8.10, 9.40, 10.20, 12.25, 15.30, 17.30, 18.00.
Fare: bus - 5-8 UAH., Train - 3-5 UAH.
East region: Boryspil - Pereyaslav-Khmelnitsky
Forests around the villages: Old, Kiilov, Borispol Summer Cottages, Khotsky. From Kiev, far away: go about two hours. But you will be amazed by the beauty of these places and the wealth of forests. It is full of mushrooms and berries, because the soil in the forests that go directly to the Dnieper is marshy and oily. Going here, do not forget to grab boots, as well as a remedy for mosquitoes - they are not scared and they eat everything that moves.
What mushrooms: white, mushrooms, mushrooms, chanterelles, Krasnogolovtsy.
Getting there: - By bus to Pereyaslav-Khmelnitsky from the Darnitsa bus station (1 Gagarin Ave., tel. 559-46-18).
Departure times: 7.10, 7.45, 8.30, 9.00, 9.35, 10.00, 10.50, 11.30, 11.40, 11.45, 12.25, 12.30, 12.35 and further with an interval of 30 minutes.
Fare: 9 UAH.
Southern district: Rakitnoye - Tarashcha - Bohuslav
Forests around the villages: Pugachovka, Cirdany, Malooberezanskoe, Dmitrenki, Potashnya. Far from dipped - have to get about three hours. The forests here are mixed with steppes - you will not get lost. These are mushroom and quite popular places for a quiet hunt, so it is worth going immediately after the rains, otherwise competitors will be ahead. The beauty here is amazing: the forest, the hills, the steppes and the river Ros, on the bank of which you can have a great picnic.
What mushrooms: chanterelles, russules, boletus, white.
Getting there: - By bus to Rakitnoye from the Podol bus station (15a, Nizhny Val St., tel. 417-32-15).
Departure time: Saturday - 8.50, 9.30, weekdays - 13.30, daily - 17.05. An alternative option is to get to Belaya Tserkov (by bus from the Yuzhnaya bus station, departure every 40-50 minutes) and take the train to Rokytnoye and Bohuslav; - by bus to Rakitnoye from the Vladimirskaya bus station (25, Vladimir-Lybidskaya st., tel. 269-72-93). Departure time: 10.35, 15.35; - by bus to Tarashchi from the Vladimirskaya bus station. Departure times: 9.15, 12.55, 16.20, 19.45; - by bus to Bohuslav from the Podol bus station. Departure times: 10.10, 13.50, 15.20, 17.30, 19.05.
Fare: 9-10 UAH.
What to take with you, going to the forest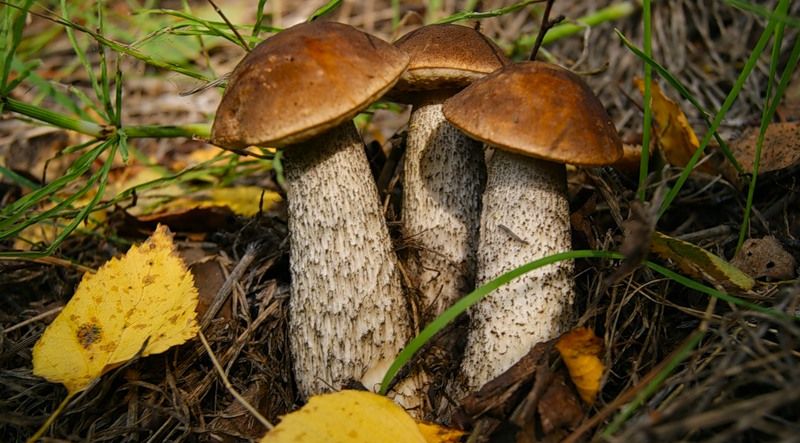 The ideal container for mushrooms is a wicker basket, for berries - a basket of shingles.
Compass and desirable map of the area.
Mushroom knife. It is better to cut the mushroom under the root, but if you forget the knife, you can gently twist out the mycelium.
Waterproof shoes, removable warm socks.
Food, matches (do not set fire to the forest!).
Mosquito repellent.
At the site, find a meter stick. With its help it is easier to find mushrooms, hidden under leaves, needles and moss.
Tips experienced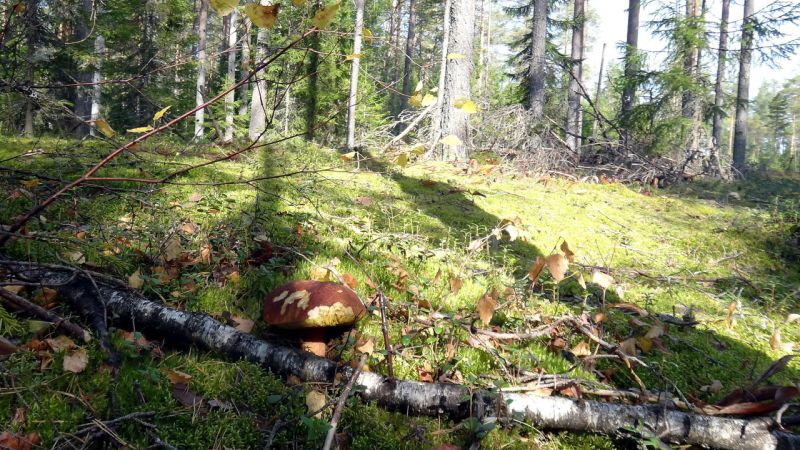 Collect only those mushrooms, which you know for sure that they are edible . Plate mushrooms, especially russula, try to cut off with a leg to make sure that it does not have a filmy ring. Remember that among lamellar edible mushrooms, only mushrooms, champignons and variegated umbrella mushrooms have such a ring.
It is better to collect spongy mushrooms , such as white, in our latitudes it is difficult to poison them.
Cutting champignons, pay attention to the color of the plates - it should be from pink-white to brown-brown, but in no case white.
Gather mushrooms in the morning . At this time, they are fresh, strong and better preserved.
Transport russula and milk mushrooms separately from other mushrooms: they are especially fragile.
Upon arrival home immediately process your crop. Otherwise, in the morning you will have to throw out most of it.
Do not eat raw mushrooms.
Discard the old, wormy and suspicious before cooking. Rinse the rest thoroughly. Regardless of what you cook, boil the mushrooms in salted water for 10-15 minutes.
Watch out!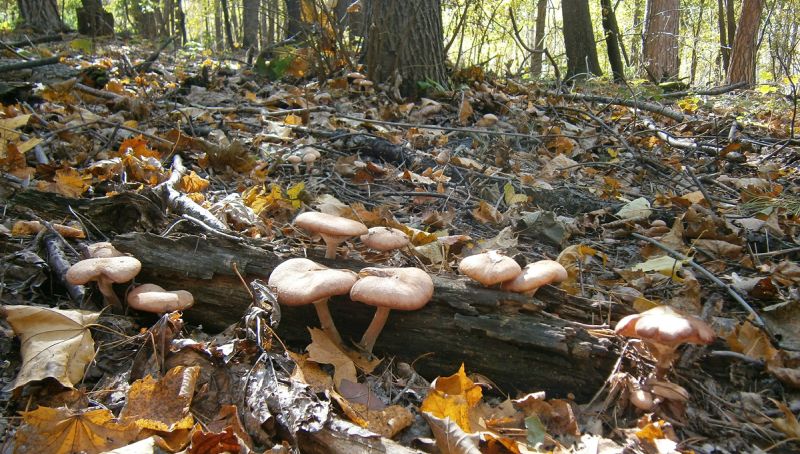 Mushroom grower is wrong only once! According to the Ministry of Health of Ukraine, in the current year, as of May 23, 2016, 4 cases of mushroom poisoning were registered in the Kiev region - in the Brovarsky (1 vol.), Boryspil (1 vol.) And Vasilkovsky (2 vol.) Districts of these, three cases among children in May of this year. An analysis of the recorded cases of mushroom poisoning in Ukraine indicates that most of them are caused by the use of venomous fungi (primarily pale toadstool), which are mistaken for edible champignons and russula. They are also poisoned by fly-agarics, false grains, raincoats and champignons. But most of the tragedies, told in the Ministry of Health of Ukraine, are associated with ignorance of the rules for collecting, storing and cooking mushrooms.
And on September 5, 2005, 191 cases of poisoning with inedible fungi were registered in Ukraine (39 children were affected), 17 people died (six of them were children). Interestingly, during the same period of 2004, the number of poisoned people was almost four times higher: 497 cases, 75 people died! By the number of poisonings, Kiev region occupies one of the last places in the country (today there are 7 poisoned), but neighboring Sumy has leading roles from year to year: this year about 30 people have already been poisoned there.
Therefore, remember:
if you feel unwell, contact your doctor immediately, and before it arrives, flush the stomach with a weak salt solution;
children under nine years old mushrooms are contraindicated;
mushrooms purchased in a store or in stationary markets cannot be poisonous;
almost every edible mushroom has a poisonous twin, and there are much more inedible mushrooms in nature than edible mushrooms!
By the way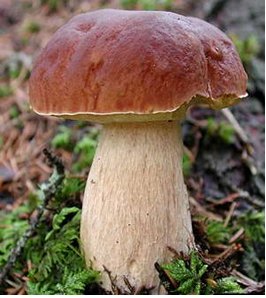 In the forests of the Kiev region are increasingly common snakes, especially vipers. This is due, primarily, to warming: creeping slowly creeping north.
In order not to become a victim of the viper, wear strong, preferably leather shoes. Always walk with a stick through the forest in order to ward off the snake at the right moment. Look in both!
Vipers are dark gray and almost black in color, ranging in length from half a meter to a meter. If the snake on the top of the head has two yellow spots, then you are already in front of you. Do not offend him, he is not poisonous and will not bring harm to you. If the snake is brown or dirty-yellow, then it is not a snake, but a legless lizard snake. She is safe too.
And, of course, beware of wild animals. In the woods you can inadvertently meet a moose or a boar. When you see an elk, stand still for a while and calmly walk away. Remember, sharp movements are not recommended! And pick a boar or a sow, quickly climb a tree and make yourself comfortable. If you do not like wild pigs, you will have to sit in the company of squirrels for a long time. True, there is a plus - you can watch the program "In the world of animals" in Kiev from the first row.
If you know at least a bit of something new about mushrooms, please write about it in the comments below . We are very grateful to you.