jasmine / jasminum
Refers to the family of the olive Fatherland - Asia, the Arabian, the Transcaucasus.
General description : These are quite unpretentious vines with fragrant flowers. Support for stems. Usually in the indoor setting the following species are bred:
Jasminum polyanthum (Jasmine multiflorous) He has several leaves on a complex pinnate sheet. Stems are ligneous, curly. Snow-white star-shaped flowers gather in a racemose inflorescence. The petals from below have a pink tinge. Blossoms in the spring.
Jasminum officinale (Jasmine officinalis) is similar to the previous species, but with pure white flowers. Blooms all summer until September.
Jasminum primulinum (Jasmine primrose) owns creeping nerve stems. The leaves are collected in three, elongated and pointed at the ends. His flowers are not fragrant, semi-double, yellow. Blooms from spring until the summer.
Recommendations for the care of the plant Jasmine:
Illumination : Needs bright, but diffused light.
Irrigation regime : Abundant during growth, moderate in winter, but not to allow drying out. To water with warm soft water.
Humidity : Requires regular spraying with soft water.
Temperature regime: In summer the temperature should be moderate, in winter it is cool, but not lower than 6 ° C.
Soil: Recommended soil mishmash: 1-2 elements of clay-sod land, 1 share of leaf land and 1 share of sand.
During the growth period, it needs regular fertilizing with liquid complex fertilizers for flowering plants.
Breeding : In spring and summer, with soil heating and using phytohormones, cuttings from one-year-old lateral shoots are rooted.
Transplantation : In the spring, young plants annually, mature once a couple of years.
Pests : Jasmine is most often affected by scarlet spider mites (in a dry atmosphere, leaves and stems are braided with cobwebs), whiteflies (whitish or yellowish spots appear on the underside of the leaves).
The plant is allowed to help finish with a soap solution, warm rinsing and spraying with the aktellik (1-2 ml per liter of water) every three days.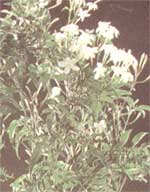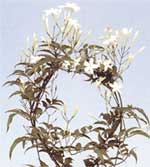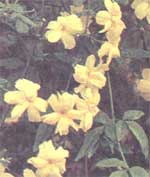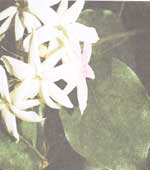 jasmine officinalis jasminum officinale
jasmine multiflorous jasminum polyanthum
jasmine primrose jasminum primulinum
jasmine sambac jasminum sambac