Best pictures and videos of people and installations on Burning Man 2016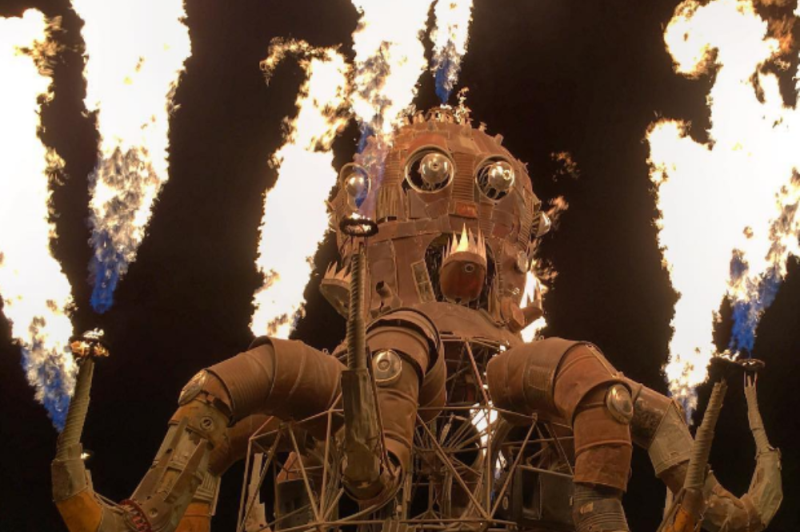 "Burning Man" (literally "burning man") is an annual eight-day event taking place in the Black Rock Desert (US, Nevada). The festival starts on the last Monday of August, at zero o'clock one minute. The last day falls on Labor Day, the official holiday, celebrated in the US on the first Monday of September, a day off for most organizations. The climax occurs on Saturday after sunset, when a huge wooden statue of a man is burned.
From August 28 to September 5, in the Black Rock desert in the state of Nevada, one of the most unusual world festivals of Burning Man again takes place. Within a week, its participants create a man-made city, inhaling life in piles of metal and parting with prejudices. The organizers are pursuing ambitious parallels between the Black Rock City and the Florentine Republic and expect that Burning Man will become the "epicenter of the new Renaissance". Money and food will not be needed. Stall is worth the water, strong shoes, grease, vinegar, dust mask, ballet tutu, garden spray and bicycle. Everything else - free tequila, group masturbation sessions, fire-shooting attraction from giant octopus and dildo stores - can be found on the spot.
The hottest festival in the year Burning Man is over and we have collected the best photos of participants in social networks.
Objects and People Burning man 2016