Actress Singer Nicole Mary Kidman
Nicole Mary Kidman, AC (born Nicole Mary Kidman; born June 20, 1967, Honolulu, Hawaii, USA) is an Australian and American actress, singer, producer.
Winner of the 2003 Oscar for his role in the movie Hours (the first actress from Australia to receive this award in the nomination for Best Actress), a three-time winner of the Golden Globe Award (1996, 2002, 2003).
The actress is married a second time. Her first husband is actor Tom Cruise, the second is musician and singer Keith Urban. Prior to her first marriage, the actress had an affair with Australian actor Marcus Graham in the 1980s. Then Nicole met her future husband Tom Cruise on the set of the film "Days of Thunder" in December 1989; a romance broke out between them, Cruz divorced his wife Mimi Rogers, and the couple got married on Christmas Eve that year in Telurida, Colorado. They adopted two children - daughter Isabella Jane (Eng. Isabella Jane, December 22, 1990) and son Connor Anthony (Eng. Connor Anthony, January 17, 1995).

Birth Name: Nicole Mary Kidman
Date of birth: June 20, 1967
Place of Birth: Honolulu, Hawaii, USA
Citizenship: USA, Australia
Profession: actress, singer
Career: 1983 - Present
Filmography: Wiki
IMDb: ID 0000173
www: nicolekidmanofficial.com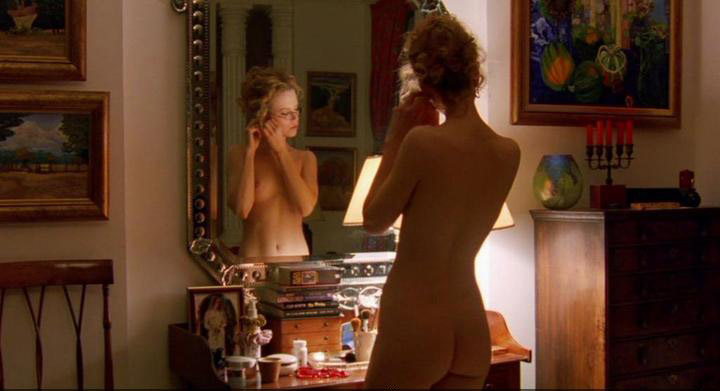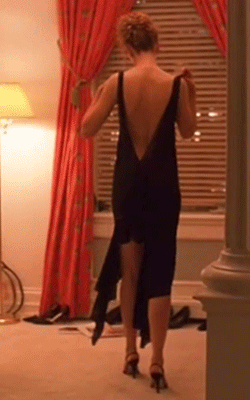 During the filming of the film "Eyes Wide Shut," a relationship occurred between the stars - the couple divorced in February 2001, when there was very little left before the 10th anniversary on the occasion of their wedding. Thus, the circumstances for Cruise were favorable in relation to the terms of the marriage contract. According to rumors, Cruz left Kidman in the third month of pregnancy, and later the actress had a miscarriage. However, this information has never been publicly confirmed by the parties. In an interview with Marie Claire magazine, Kidman said she had an ectopic pregnancy at the beginning of her life together with Cruz. In 2006, in one of the issues of Ladies' Home Journal, the authors quoted the actress as saying: "He meant a lot to me, and that means now. For me, he was just Tom, and for everyone else - a star. He was kind to me, I loved him. And still love. " In addition, the actress said that "the news of the divorce was a shock to her." Nicole was also credited with an affair with Cold Mountain partner Jude Law, although Law was married at that time. The English tabloid accused the actress that the marriage of Judah and actress Sadie Frost broke up. Kidman sued the magazine and won the case by donating money to a local orphanage in a Romanian city where the film was filmed. It is also believed that Kidman had an affair with actor Toby Maguire (who is much younger than the actress) and musician Robbie Williams. For a long time, Nicole Kidman was with musician Lenny Kravitz, whom she met in 2003 and broke up in 2004. In a 2007 interview, Kidman mentioned that she was engaged to a man before meeting her second husband, Urban. In January 2005, the actress met Australian singer Keith Urban; the couple got married June 25, 2006 in Sydney (Australia). On July 7, 2008, in Nashville, the couple had a daughter, Sunday Rose Kidman-Urban. December 28, 2010 the couple had a second daughter - Faith Margaret Kidman-Urban; the girl was born and born a surrogate mother, but she is also the biological daughter of Kidman and Urban.
early years
Born June 20, 1967 in Honolulu, the administrative center of the American state of Hawaii. Her parents, Anthony David Kidman and Janelle Ann McNale, are of Scottish and Irish blood, both born in Australia. For some time, Father Nicole worked as a cancer cell research specialist in Washington, USA. When the future actress turned 4 years old, her family returned to Australia: father Nicole got a job at the Technical University of Sydney. There is a younger sister - Antonia Kidman (1970) - a journalist and TV presenter.
From the age of four, Nicole began to practice ballet. Passion for dancing led to the Australian Youth Theater, and then to the Philip Street Theater, where the future actress also improved in vocal art and studied the history of the theater. Nicole continued her education at the North Sydney Women's High School, but she soon had to leave school: Nicole's mother fell ill with breast cancer, and the girl was forced to devote herself entirely to family care, while her mother underwent therapy and was recovering from her illness.