Origami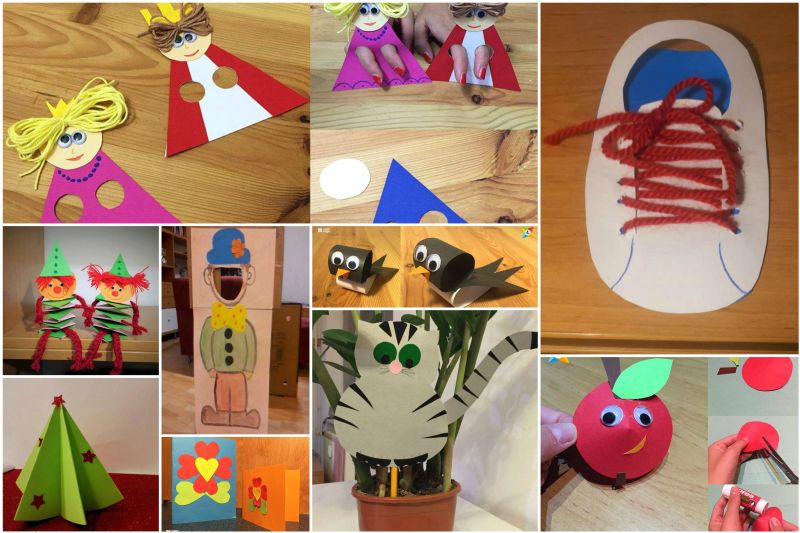 Crafts - this is something made by own hands from improvised materials or what is not necessary for our everyday life. Crafts, if you look at it, it's all that surrounds us to this day. After all, it's all once a man, even in one copy, but he made it himself. But the world does not stand still and therefore nowadays, most of all our interior and what surrounds us, is made by a machine in factories and factories. And so in our time, the concept of hand-crafted art is something that has been done by our own hands.
Application (lat - application, attachment) - a way of obtaining an image; technique of arts and crafts. Application - cutting and pasting (embroidering) figures, patterns or whole pictures from pieces of paper, cloth, leather, vegetable and other materials on a base material (background). As a rule, cardboard, thick paper, wood serve as the base material. The application is connected with cognitive activity and has a huge influence on the development of children's mental and creative abilities. Applique from the fabric is a kind of embroidery.
Origami (Japanese letters: "folded paper") - a kind of arts and crafts; ancient art of folding figures from paper. The art of origami goes back to ancient China, where paper was invented. Initially, origami was used in religious rituals. For a long time this kind of art was available only to representatives of the upper classes, where a sign of good tone was the possession of the technique of folding of paper. The classic origami consists of a square sheet of paper.