New Year's snowflakes: Star wars. Which side are you on?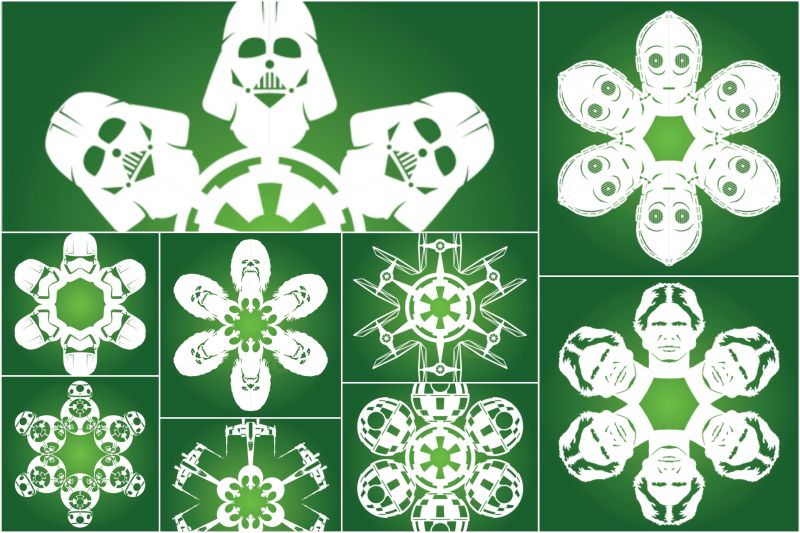 Remember, in childhood, snowflakes were cut out of paper? And to make this interesting, I suggest experimenting. Forget the ordinary snowflake from our childhood. We will make original snowflakes in the style of "Star Wars"! For such an original idea, let's say thanks to the designer Anthony Herrer. Matters of Gray developed this idea and designed snowflakes. And they also shared templates in pdf which you will find below. Funny in general

Click on the name of the picture you like, print, cut and steal the room. It looks very nice on windows or door glass, but you can sculpt it on walls and cabinets, it looks especially chic on contrasts, if you cut it out of white paper, then hang it on a dark wall.
one

Download the complete set of snowflake patterns in PDF;
2
Print the file;
3
Trim in a circle;
four
Fold the paper;
5
Cut the gray fill (for some snowflakes you will need a sharp knife or a scalpel);
6
Expand and enjoy

Additional snowflake patterns from the complete collection
Via mattersofgrey.com