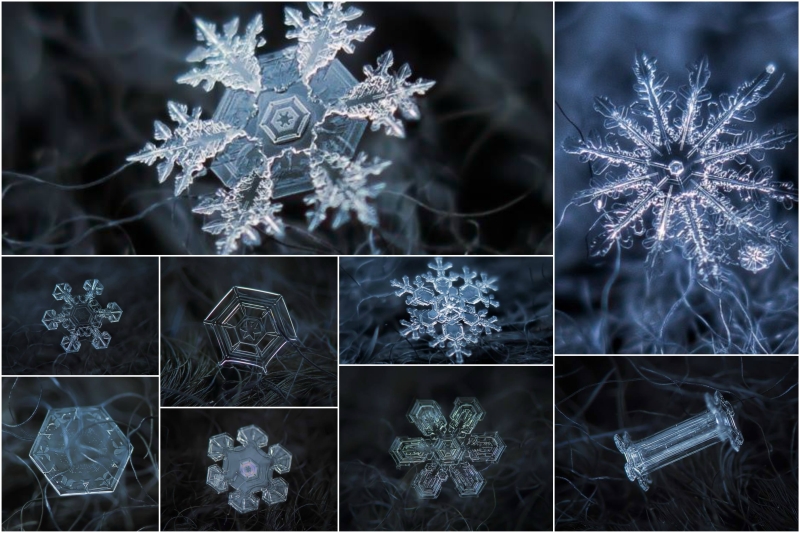 Snowflake - snow or ice crystal, usually in the form of six-rayed at the ends of asterisks or hexagonal plates. The Unicode characters have a few snowflakes: (U + 2744), (U + 2745), (U + 2746)
During very heavy frost (below -30 ° C) ice crystals fall in the form of "diamond dust" - in this case a layer of very fluffy snow, consisting of thin ice needles on the ground. Usually in the course of its movement within ice clouds ice crystals grow at the expense of direct transition of water vapor into the solid phase. Exactly how this increase occurs is dependent on the external conditions, particularly temperature and humidity. The dependence of scientists in general have revealed, however, to explain it is not able to. In some conditions, ice hexagons strongly grow along its axis, and then formed snowflakes elongated shape - Snowflakes-bars, snowflakes needles. In other conditions hexahedron grow preferentially in directions perpendicular to their axes, and then formed into the snowflakes form hexagonal or hexagonal platelets Stars. By falling snowflakes can freeze a drop of water - as a result of irregular shape formed snowflakes.
Closeup snowflakes Russian photographer Alexei Klyatova.