Actress, Singer, Chic Sophia Loren (Sophia Loren)
Sophia Loren (Sophia Loren, Sofia Sofia Villani Scicolone, born September 20, 1934, Rome) is an Italian actress and singer. She is the holder of honorary prizes at all major film festivals - Cannes (1961), Venetian (1958, 1998, 2002), Moscow (1965, 1997), Berlin (1994). Prize winner of the best actress of the ICF in San Sebastian (1974). The winner of five awards "Golden Globe" (in a special nomination "favorite of the world public"). The first winner of the Oscar for Best Actress in the film in a foreign language (1962). The owner of an honorary "Oscar" (1991) with the formulation "for a career rich in memorable roles, which gave a non-glossy brilliance to the cinema."

Name at birth: Sofia Villany Shikolone
Date of birth: September 20, 1934
Place of birth: Rome, Kingdom of Italy
Nationality: Italy
Profession: actress, singer
Career: 1950 - present. time
Awards: Wiki

IMDb: ID 0000047
www: sophialoren.com
September 20, 2014 marked the 80th anniversary of the legend of world cinema - Italian actress Sophia Loren . According to a survey of readers of The Daily Mail in 2006, Sophia Loren, 71, at the time, was recognized as the most beautiful woman in the world.
In Russian, the pronunciation of the name and surname of the actress in French manners has settled - Sophia Loren, but the correct name and surname of the actress in Italian sound like Sofia Lauren.
Sofia Lauren (at birth - Sofia Villani Shikolone) was born in Rome on September 20, 1934. Sophia's mother was Romilda Villani, a teacher of piano playing and an aspiring actress. In 1932, she went through screen tests to be the doublet Greta Garbo, but her career was prevented by pregnancy: Romilda Villani gave birth to a daughter from engineer Riccardo Chicolone, in the hope that he would marry her, but he did not want to enter into a legal marriage with her and the mother had to return to his hometown of Pozzuoli near Naples (later Sophia Loren said in an interview: "I'm not Italian, I'm Neapolitan!").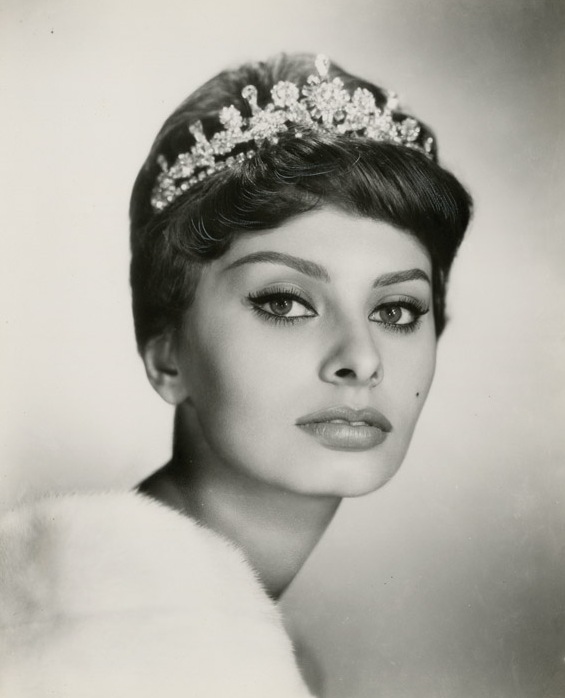 The hope of Sophia's mother that her daughter's father marries her, did not die, and they gave birth to his second daughter Anna Maria, but Romilda Villani was still a single mother with two daughters. Sofia and her sister grew up in poverty.
In his youth Sophia was called "Steketto", which means "Perch" - for high growth (174 cm) and thinness. At 15, Sofia took part in the beauty contest Miss Italy 1950, where she could not win, but won the title of "Miss Elegance".
At the contest "Miss Italy" the girl noticed the famous film producer Carlo Ponti, who at that time was 37 years old. Ponti offered Sophia a 7-year contract. The couple's relationship with the difference in age of 22 years outgrew simple cooperation, but they could not officially get married in Italy: Ponti was married, and in Catholic Italy at that time it was almost impossible to get a divorce.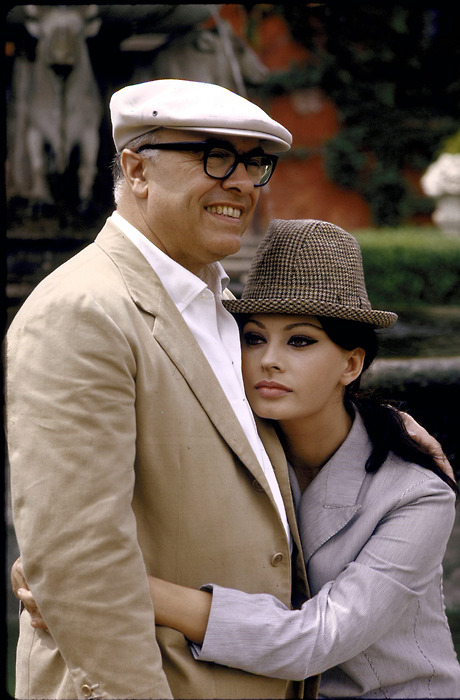 Sofia Lauren and Carlo Ponty. Photo of 1964
Eventually on September 17, 1957, Ponty and Sofia Lauren (Sofia took the pseudonym "Lauren" in 1953 at the insistence of Ponty) secretly married in Mexico. Carlo Ponty and Sophia Loren canceled this marriage in 1962 to avoid the accusation of Ponty in bigamy. Carlo Ponti managed to breed with his first wife in 1965, but not in Italy, but in France. Carlo Ponty and Sophia Loren officially married on April 9, 1966.
For several years Sofia Lauren underwent a course of therapy for infertility and was able to recover. In marriage, Ponti and Lauren had two sons: Carlo Ponti, Jr. (born December 29, 1968) and Eduardo Ponti (born January 6, 1973).
It was Carlo Ponty who made a world-class actress from a provincial girl Sophia. At first Ponti did not mind that Sofia was filming nude, however in the early 1960s Carlo Ponty bought all the films of the young Lauren, where she was bared, so as not to spoil the reputation of the already known by that time Sofia Lauren.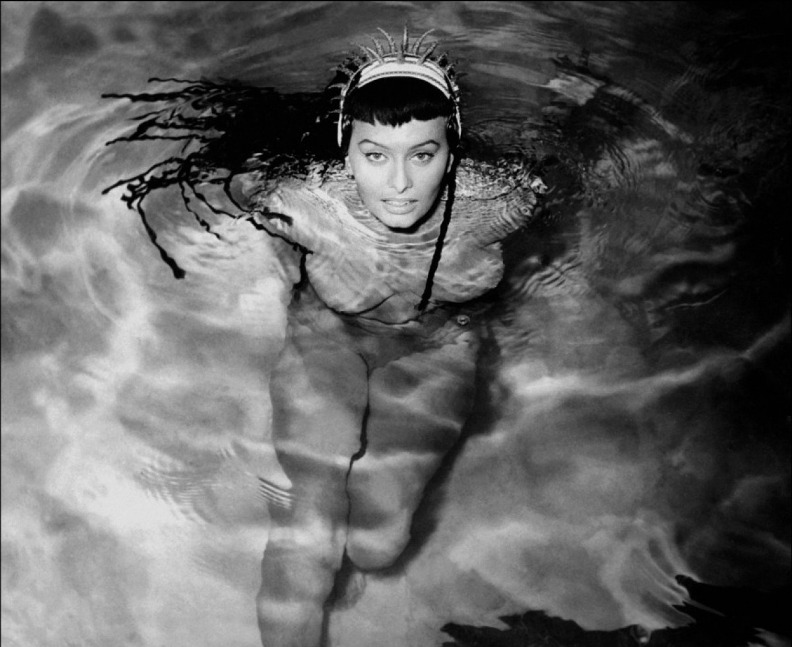 Sofia Lauren in the movie "Two Nights with Cleopatra" (1953)
The most significant films with Sofia Lauren include: Chochara (1961), Yesterday, Today, Tomorrow (1963), Marriage in Italian (1964), Sunflowers (1970). The peak of acting skill of Sophia Loren was the performance of the role of the mother in "Chochar" - an neo-realistic film, based on the novel by Alberto Moravia. In one of the climactic scenes, the heroine Lauren becomes a victim of gross violence. Lauren's actor expressiveness and organicism made such an impression on overseas film critics that she was awarded the Oscar for this role. This is the first time that a prize in this category was awarded for a film not in English.
In 1999, Sophia Loren was included by the American Institute of Cinematography in the list of the 25 greatest actresses in the history of cinematography.
The last full-length film, where Sophia Loren appeared, is the American musical "Nine" (2009 release), based on the famous film by Federico Fellini "Eight and a half."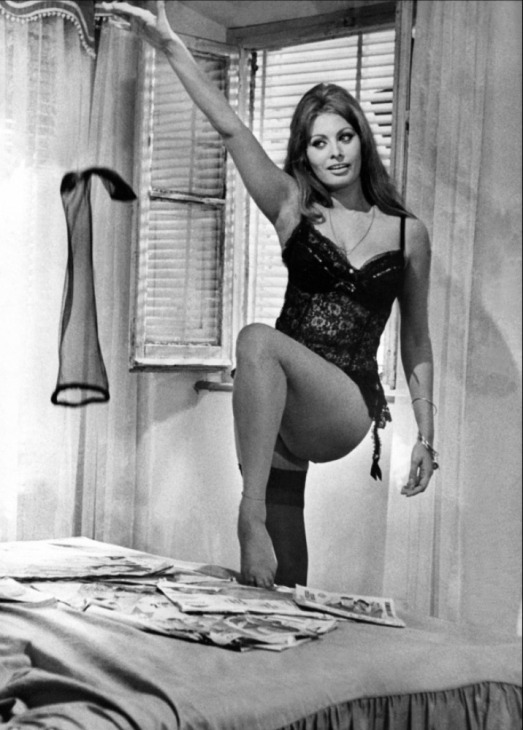 Sofia Lauren in the film "Yesterday, Today, Tomorrow" (1963)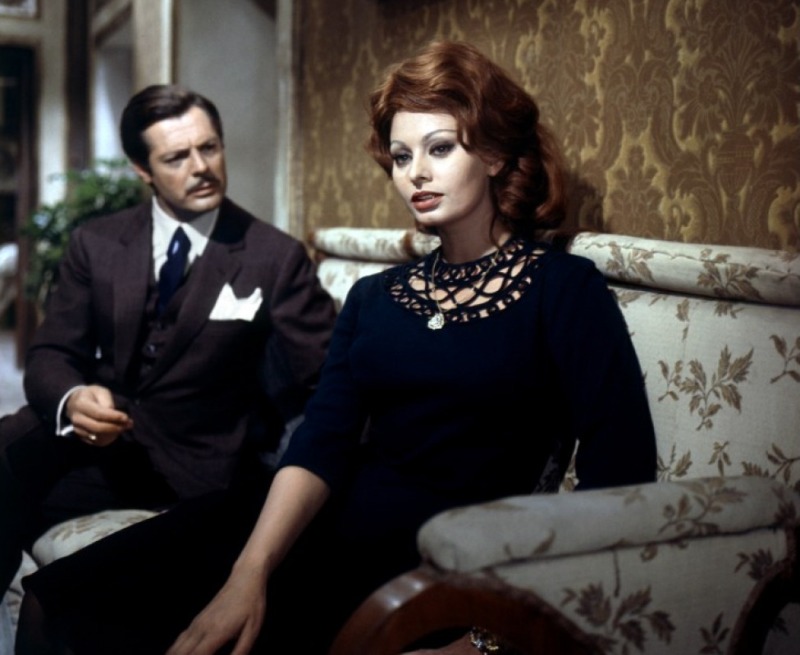 Sofia Lauren and Marcello Mastroianni in the movie "Marriage in Italian" (1964).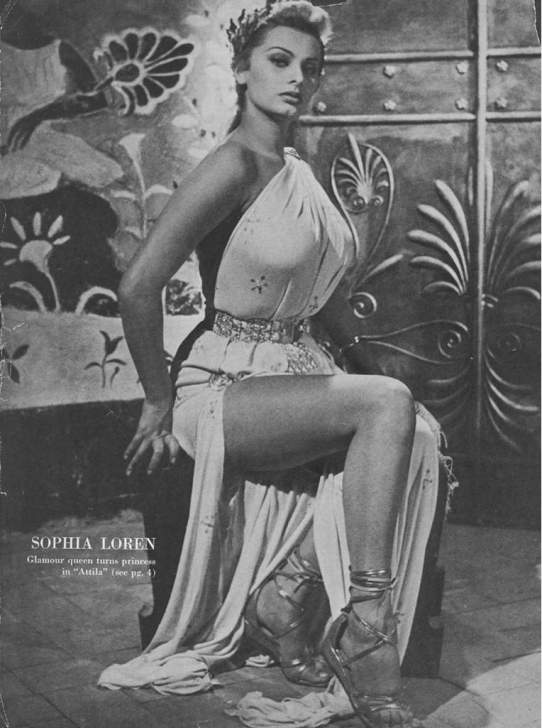 Sofia Lauren in the film "Attila - the scourge of God" (1955)
Sofia Lauren in the movie "Black Orchid" (1958)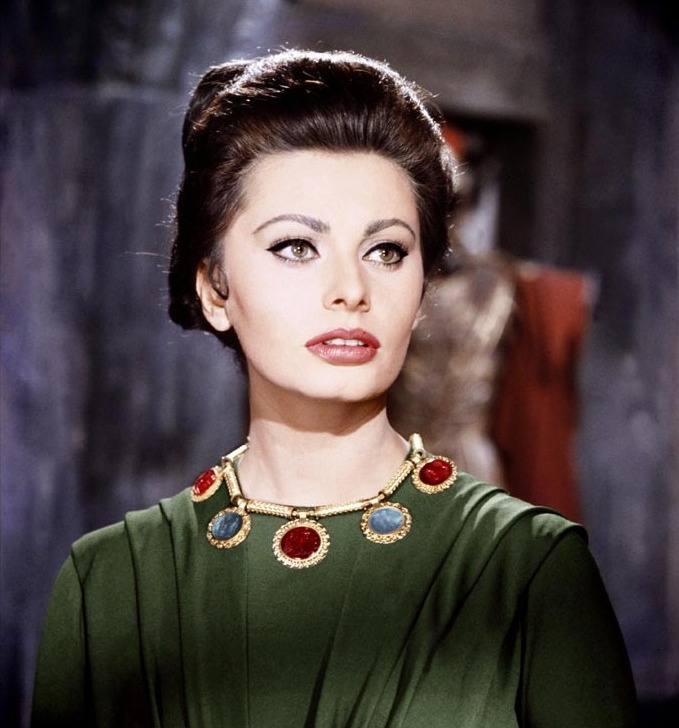 Sofia Lauren in the film "The Fall of the Roman Empire" (1964)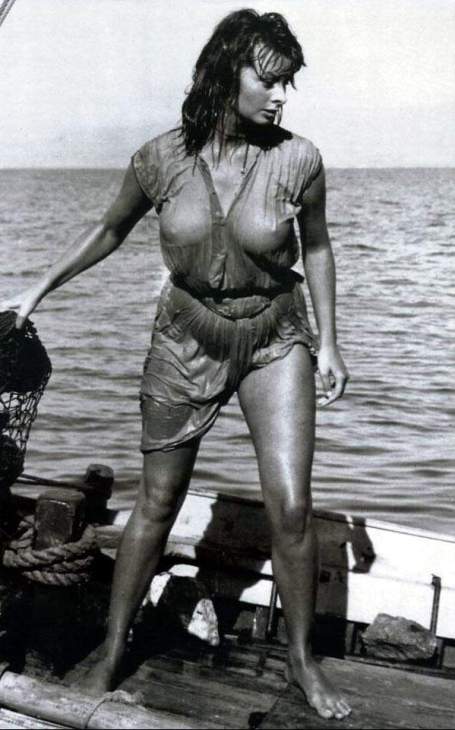 Sofia Lauren in the movie "The Boy on the Dolphin" (1957)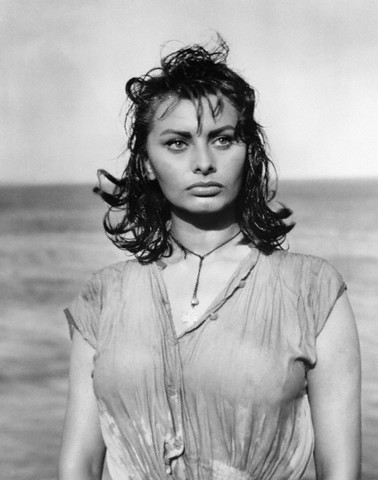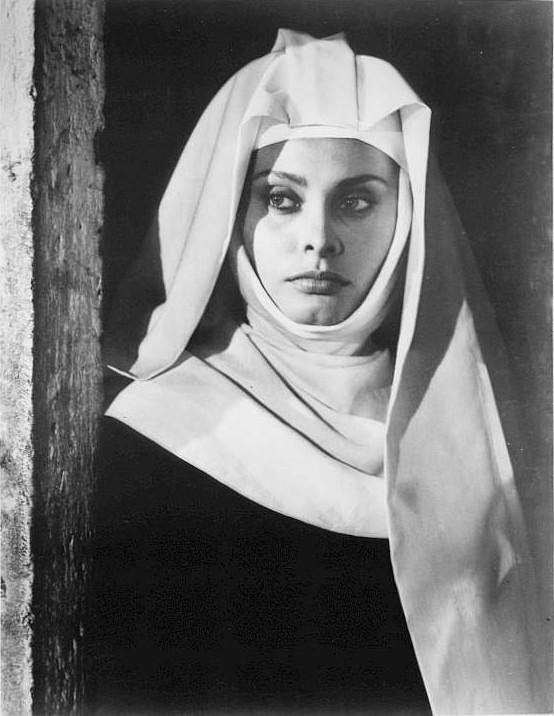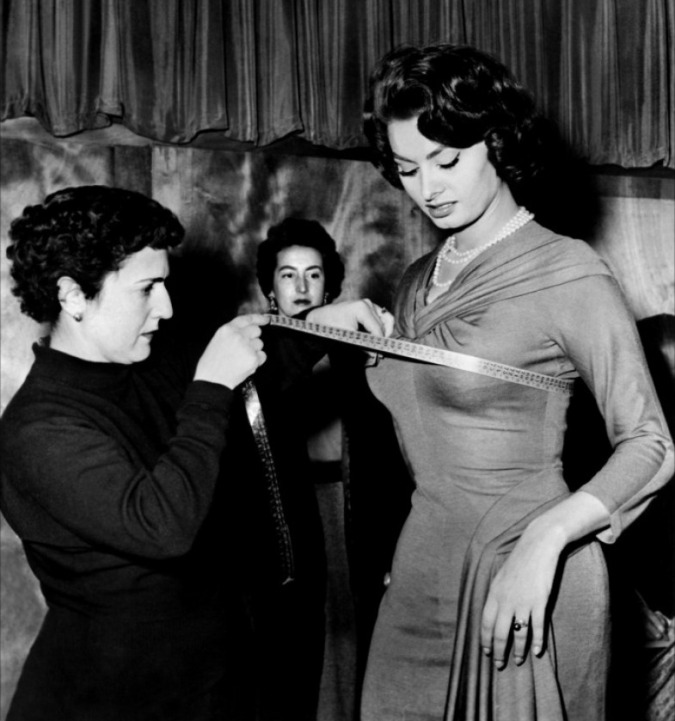 The parameters of the figure are Sophia Loren: 96.5-61-96.5 (aged 22 years), 91.5-61-96 (aged 50).
22-year-old Sophie and 23-year-old Jane
But as for the candid shots of the chest, most of all Sofia Lauren became famous thanks to the neckline of another woman - actress Jane Mansfield. This famous story happened when a 22-year-old Sophie and 23-year-old Jane - one of the sexiest stars of her time - met. You probably know this photo, called "Envy".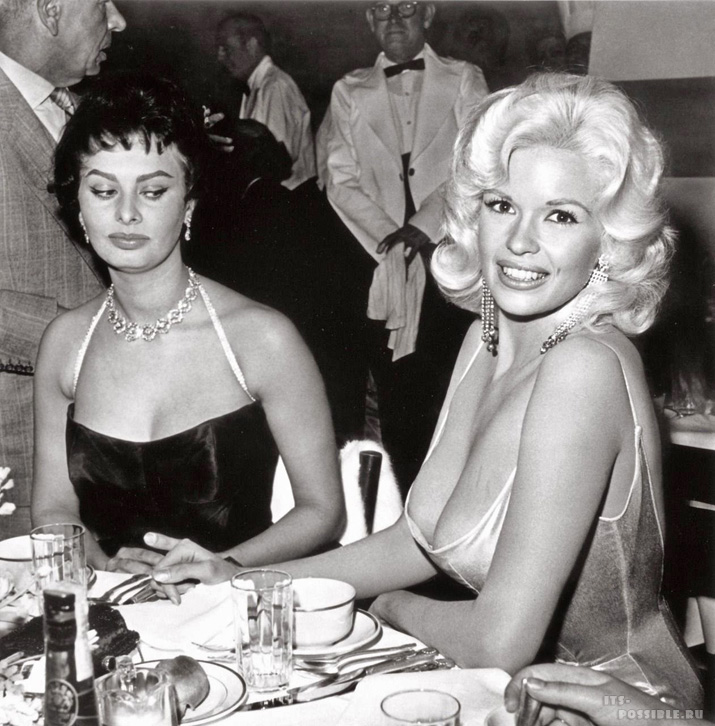 And here's how Sophia Loren describes what happened in her autobiography: "Jane Mansfield arrived. The crowd of guests parted and she headed straight for my table. She moved forward, swaying on her heels - perhaps not quite sober - and at every step she had something majestic and imperious. She knew that everyone was looking at her, and how you could not stare at her decollete, which turned out to be more than frank.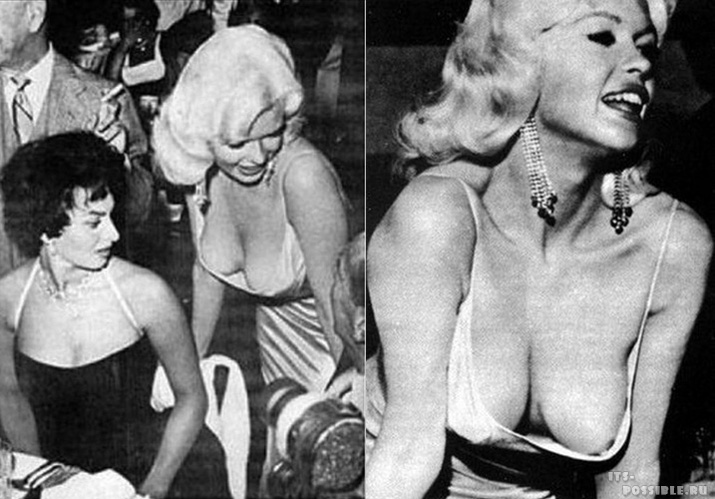 With all her air, she said: "Here comes Jane Maynesfield! Blond sex-bomb! "She sat next to me and began to talk, it was like an eruption of a volcano. She grew more and more angry and then I found one of her breasts on her plate. I looked at her in fright ... And one particularly fast reporter made a photo that flew around the world. I refuse to put my autograph on it. In the enchanted kingdom of Hollywood there are some gross and grotesque sides with which I refuse to have anything in common. "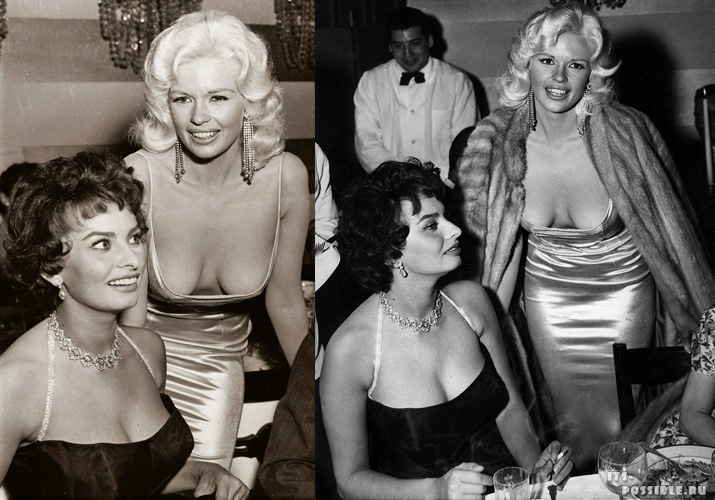 In an interview, Sophia Loren described the scene as follows: "She came right behind my table. She knew that everyone was watching. She sat down and was practically ... Listen. Look at the photo. Where do I look? I stared at her nipples, because I was afraid that they were about to jump out onto my plate. You can see the fear on my face. I'm afraid that something in her dress will swell - BOOM! - and will fly around the table. "
The best footage from the films with Sophia Loren