The first photos from the show Victoria's Secret Fashion Show 2014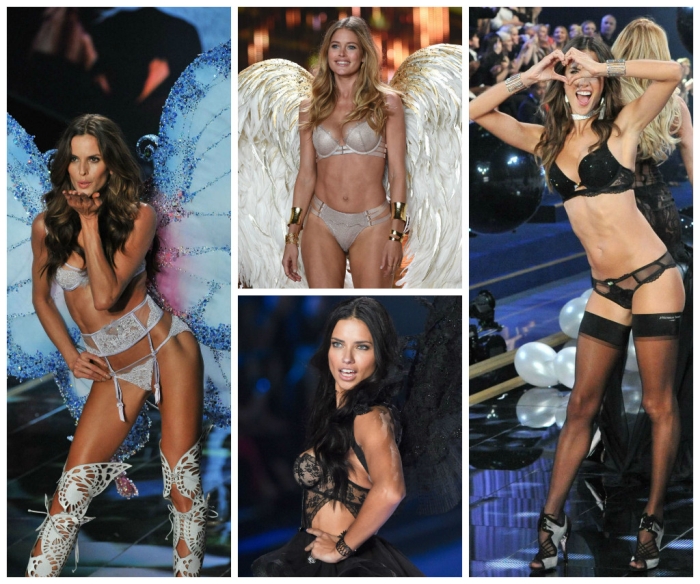 One of the most anticipated and discussed events of the fashion world - the Victoria's Secret Fashion Show - was held last night at the Earls Court Exhibition Center. The first photos from the catwalk are here!
The show this year opened the musical performance of Taylor Swift. The country star, who recently released her super-popular album, is taking part in the Victoria's Secret show for the second time in a row. Following the singer on the podium appeared "angels" with golden wings. Another traditional segment of the show is Pink, the product of the subsidiary brand Victoria's Secret.
For the first time in the history of the brand, Adriana Lima and Alessandra Ambrosio presented at once two sets of linen created from precious stones - The Dream Angels Fantasy Bras with a total value of $ 4 million.