Show Victoria's Secret 2016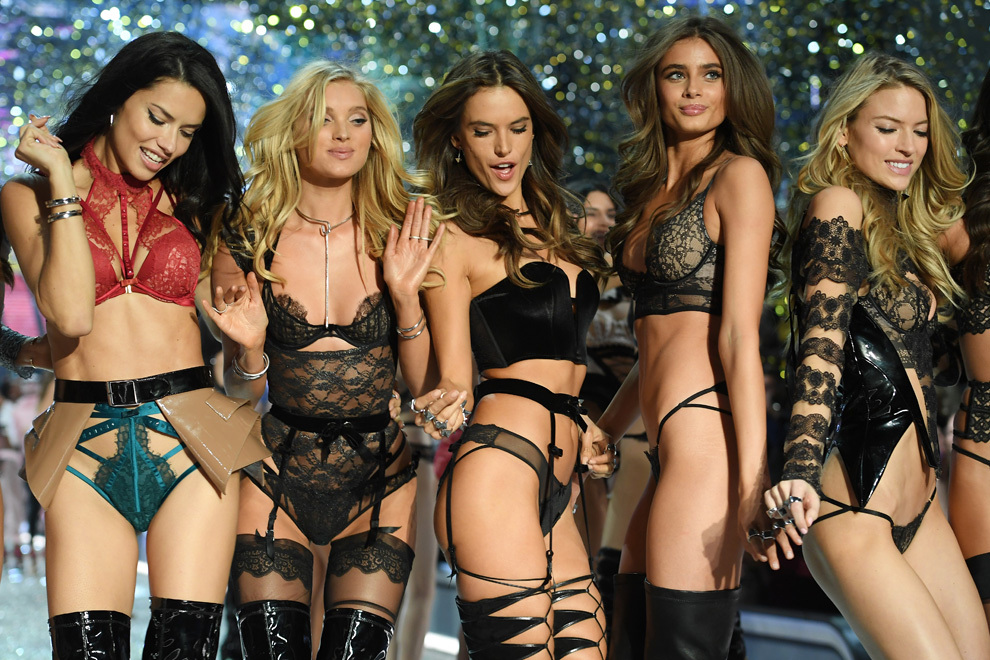 Victoria's Secret (from English. "Victoria's Secret", translit. Victoria's Secret) is one of the world's most famous companies selling lingerie, based in Columbus, USA.
Victoria's Secret Angels are the most famous models representing the company's products. Angels debuted at the fourth annual show in 1998. The first "angels" were Tyra Banks, Helena Christensen, Karen Mulder, Stephanie Seymour and Daniel Peshtova. Models are called "angels" due to the fact that during the annual show they traditionally go to the podium with various wings behind their shoulders, similar to the wings of butterflies, angels, birds and fairies. On November 13, 2007, Victoria's Secret's angels were honored with a star on the Hollywood Walk of Fame.
Yesterday (more precisely tonight, from November 30 to December 1), the Victoria's Secret angels showed in the Paris Grand Prix. The show was attended only by mega-famous and successful models, with experience and beginners. Elsa Hosk opened the show by defiling in the arms of a huge Chinese dragon. One of the main events was the pregnant Russian model Irina Shayk. The news that he and Bradley Cooper were expecting a child, taken aback several hours earlier. Angels defiled to the songs of Lady Gaga, who changed her outfit three times and was torn off on stage, by singer Bruno Mars and The Weeknd, ex-boyfriend Bella Hadid.
The procession of dark angels opened one of the youngest participants - Taylor Hill, she went out to the accompaniment of Lady Gaga.
Via vogue.ru & victoriassecret.com & wiki