Cartoons
10 great cartoons
(HD quality)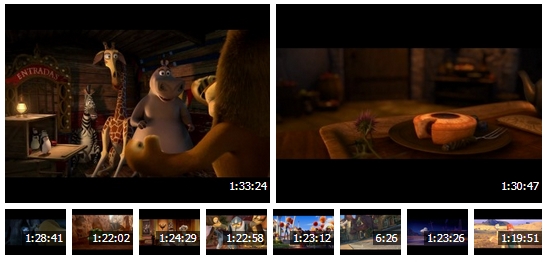 1. Madagascar 3 (2012)
2. Brave in heart (2012)
3. Ice Age 4: Continental Drift (2012)
4. Fluffy vs. Toothy (2012)
5. Pirates! Gang of losers (2012)
6. Zambezia (2012)
7. Lorax (2012)
8. Rapunzel: Happy forever (2012)
9. From the screw (2012)
10. Thor: The Legend of the Vikings (2012)
10 cartoon horror movies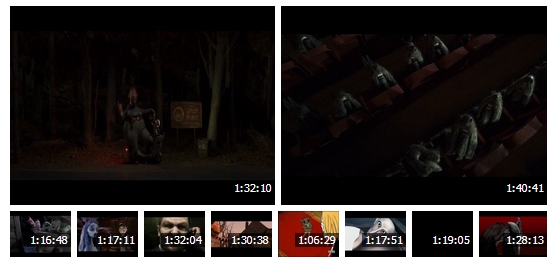 1. Paranorman, or How to tame a zombie (2012)
2. Coraline in the Land of Nightmares (2008)
3. The Nightmare Before Christmas (1993)
4. The corpse of the bride (2005)
5. Resident Evil: Degeneration (2008)
6. Monster House (2006)
7. Lenore: The Little Dead Girl (2011)
8. Nosferatu. The horror of the night (2010)
9. Fear of the dark and not only (2007)
10. Hell Dante (2011)
The best cartoons of our time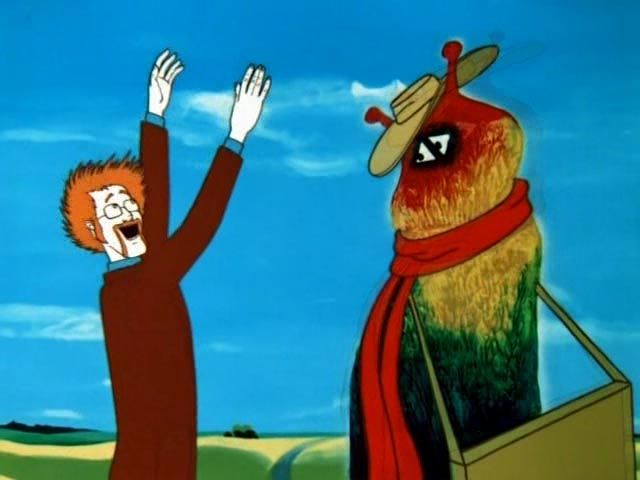 Contact Legs, wings and tails Once upon a time, there was a dog Treasure Island The Cat Leopold The Adventures of Captain Vrungel Toy Story oy story Cat Trap Well, wait! The secret of the third planet is definitely a hit! Big Wow Petrik Pyatochkin - vono TAKE lapotsko ginger)) Goat and his grief Bremen Town Musicians As the Cossacks played football last year's snow was falling flying ship ice creams songs Perepiliha Orange Hedgehog in the Fog Plasticine Crow Brack Land Before Time Marriage - impressed in his time) Wow talking fish Latex A kitten named Gav Film, film, film Prostokvashino Parrot Kesha Tiger cub on a sunflower Kapitoshka The adventures of a penguin Lolo Doctor Aibolit Beware of the monkeys Tryam - Ahhh, clouds, white-winged horses and a Parovozik from Ro on the edge of the earth Effigy Miauchelo Karlson Gagarin Ant's travel Ugolok and Straw Martynko Mumi's treasure Brownie Kuzya Ikar and the wise men The smallest Alice in Wonderland you, carnival. 38 parrots Tiny Raccoon Mom for a Baby Mommy Vovka in the Far Far Away Cartoon about a mole Howl's Walking Walking
Contact
Legs, wings and tails
Once upon a time there was a dog
Treasure Island
Cat Leopold
Adventures of Captain Vrungel
Toy Story / Toy Story
Cat trap
Wait for it!
The secret of the third planet is definitely a hit!
Big Uh
Petrik Piatatokin - vono take lapotsko ginger))
Goat and his grief
The Bremen Town Musicians
As the Cossacks played football
Last year's snow fell - Pasayalousta ...)))
Flying ship - Ahh, if my dream came true ....)))
Ice cream songs
Perepiliha
Orange
Hedgehog in the fog - a masterpiece
Plasticine crow
Brack
Earth before the time begins
Marriage - impressed at one time)
Wow talking fish
Latex
Kitten named Woof
Film, film, film
Parrot Kesha
Tiger cub on a sunflower
Kapitoshka
The Adventures of Lolo Penguin
Dr. Aibolit
Caution Monkey
Trem - Ahhh, clouds, white winged horses)))
Paravozik from Romashkovo
Seven-color flower
On the edge of the earth
Scarecrow Myashelo
Carlson
Gagarin
Ant travel is one of the favorite
Ember and Straw - about the relationship of men and women))
Martynko
Treasure - from the series Oh, Dyudyuka
Moomin troll where without this cartoon))
Brownie Kuzya
Ikar and the wise men - "Soyuzmultfilm" to the music of Shandor Kallos
The smallest gnome
Alice in Wonderland
Devil 13
Magic Ring - Not for you, me for me, not for women))))
In the blue sea, in white foam
Ivashka from the Palace of Pioneers
Who will tell fiction
Oh you, carnival.
38 parrots
Little Raccoon
Mummy for baby mammoth
Vovka in the Far away Kingdom
Cartoon about mole)
The most famous cartoons Soyuzmultfilm

Monkeys
"Monkeys" is a Soviet cartoon about little naughty monkeys. A cartoon for children, filmed at the Soyuzmultfilm studio directed by Leonid Schwartzman as written by the famous children's writer Gregory Oster. The series tells about the adventures of five monkeys who live with their mother at the zoo, but often run away from her and get into rework.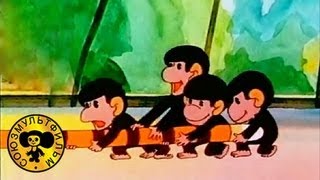 Wait for it!
The most popular Soviet animated series. According to IMDb, it is among the top five Soviet and Russian films with an average rating of 9.0 (out of 10).
The history of this cartoon began even before the creation of the first, familiar to everyone release. In 1969, the director Gennady Sokolsky filmed the first series, the main idea of ​​which formed the basis of the famous series. In the future, the graphics, humor, age and appearance of the characters changed, however, the main idea was unchanged.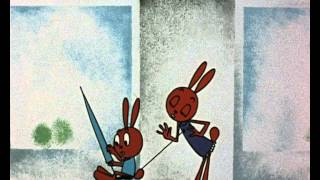 The Bremen Town Musicians
Fascinating domestic musical cartoon, which to this day remains a favorite of many generations. Based on the tales of the Brothers Grimm. In this tale we will see an interesting, exciting story about the adventures of the Bremen musicians: Troubadour, cat, dog, rooster and donkey.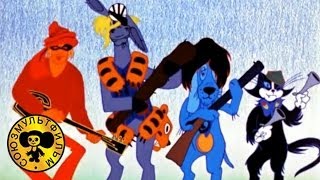 Crocodile Gena and Cheburashka
Cartoons about Crocodile Gena and his friend Cheburashka. Filmed by Roman Kachanov according to a script written by him together with Eduard Ouspensky.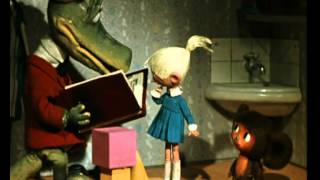 Winnie the Pooh
Good, beloved adults and children cartoon about the adventures of Winnie the Pooh Bear and Piglet.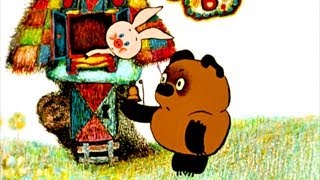 Return of the prodigal parrot - Parrot Kesha
A popular Soviet animated film about the adventures of the Kesha parrot.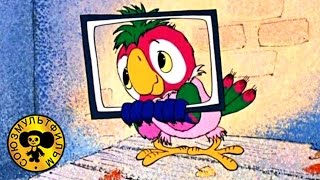 Carlson
A cartoon based on a fairy tale by Astrid Lindgren. Film director Boris Stepantsev shot a dilogy about the adventures of "the best in the world" by Carlson and his kid friend, who for many years has not left the screens while continuing to captivate little viewers and their parents ..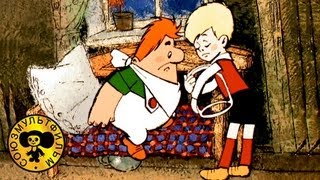 Fables
Here are all the cartoons whose plot is based on fables. The fables of Krylov, Mikhalkov, and also the national poet of Dagestan Gamzat Tsadass - this is the golden classic of literature. They are mocked by human vices and praised work and mind.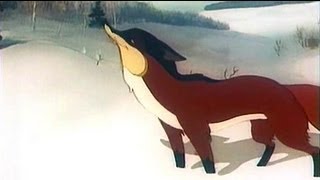 Merry Go Round
The merry-go-round is a Soviet, and later a Russian children's animated magazine. Each series of multi-journal consists of two or four short plots, based mostly on fairy tales, poems and songs that became popular precisely because of this magazine.
Carousel, carousel begins the story. These are fairy tales, songs and fun! Carousel, carousel is a joy for us, Ride on our carousel!