Virtual music training
Piano
To play using a keyboard or mouse.
When you play, notes are displayed below. To remove a note, just click on it and it will disappear.
You can also change the speed of the melody (tempo) by scrolling the Temp button.
At the end of the game you can play the played melody by pressing the Play button. Reset ringtones - Reset button.
Drums
You can play drum tunes online.
Click on the drums with the left mouse button.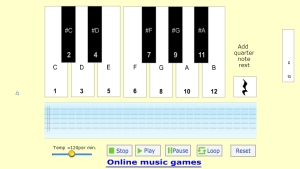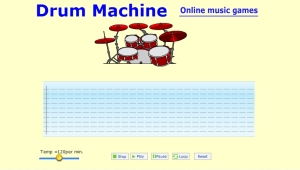 Virtual training for playing drums and piano!