Free virtual pianoforte
Virtual Piano - Free virtual synthesizer.
In the "Main menu" you can select the color of the tool, and with the help of "Key assist" you can highlight the keys.
In "Music Sheets" there are hints, with which you can play various famous melodies.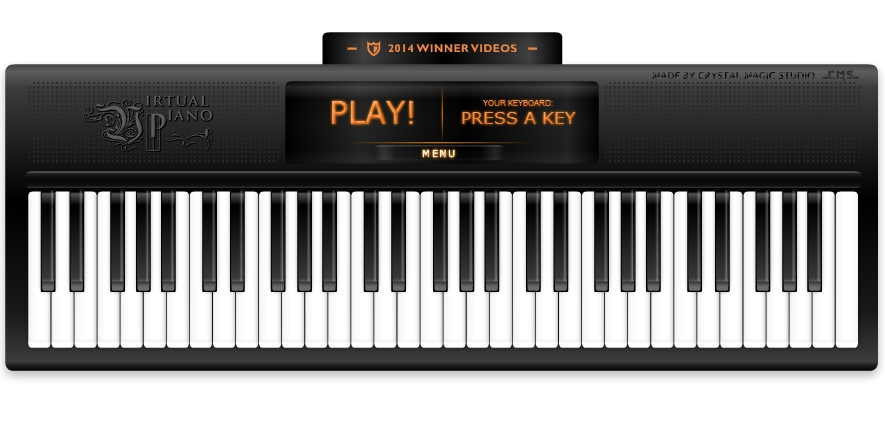 Before you are a virtual piano, 5 octaves, control using the keys of the computer keyboard keys. For white keys from left to right: 1234567890 qwertyuiop asdfghjkl zxcvbnm (in general, all the keys where there are English letters and numbers).
To press the black keys, press the previous white + Shift .
It turns out that the game on this virtual piano is now very common on the Internet. The network has a lot of different notes for famous and not very works. To record notes of a virtual piano, the letters and numbers of the corresponding keys of the computer keyboard and several symbols are used:
asdf - press the keys sequentially;
asdf - play consistently with a small pause between the presses;
[asdf] - play with a very fast transition from note to note;
[asdf] - press all keys simultaneously;
as | df - play with a very long pause.
A successful game on the virtual piano! I play along with you! I await your comments and music.