Download Counter-Strike 1.6 Clean Build Chrome Version 1.4.8.1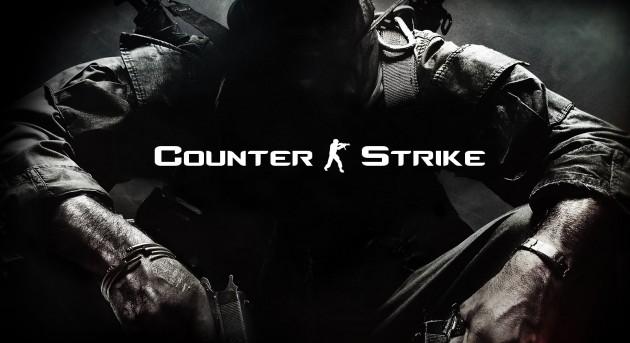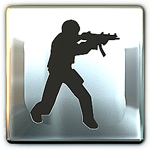 Counter-Strike is a cult multiplayer first-person shooter that was released back in 2000 and still remains the most popular shooter and at the same time a serious professional tournament cyber discipline.
The main idea of the game: Confrontation between the two teams - the terrorists and counter-terrorists.
Purpose of the game: Complete the map task or destroy the enemy. For completed tasks and destroyed enemies, the player receives money that he can spend on the purchase of weapons, ammunition and equipment.
Depending on the type of card, the plot of the game may be different: Mining / demining. Terrorists are trying to carry out a terrorist attack by detonating a bomb in a certain place. Counter-Terrorists, in turn, must prevent an explosion, or eliminate all terrorists.
Rescue of hostages: Terrorists captured and hold hostages. Counter-Terrorists must free the hostages by escorting them to the evacuation zone.
Killing VIPs: Terrorists are trying to kill a VIP (VIP). The task of the Counter-Terrorists is to safely hold VIPs in a safe area.
Game Description
Title: Counter-Strike
Genre: Action / First-Person Shooter
Release Year: 2000
Developer: Valve Software®
Publisher: Valve Corporation ™
Publication Type: RePack (Steam-Rip)
Localizer: Counter-Strike.Com.Ua
Languages: Russian, English (with full audio support)
Game Modes: Multiplayer (Internet, LAN) / Single (bots)
Type: No Steam (No activation required)
System requirements
800 MHz or faster processor
128 MB RAM
graphics card 32 MB +
650 MB of free disk space
operating system Windows XP / Vista / 7/8 / 8.1 / 10
mouse keyboard
access to the Internet
List of changes
1.4.8.1: (2015.11.30) - Updated tread.
1.4.8: (2015.10.12) - The IP addresses of the masterservers have been changed for the search for servers.
1.4.7: (2015.09.14) - Updated tread; - Updated installation wizard.
Version 1.4.6: (2015.08.03) - The tread has been updated to a newer and more protected one.
Version 1.4.5: (2015.04.12) - Removed the server from the main menu; Improved tread config CSXGuard v4; Improved game menu; Improved the modernized theme of the game; Improved .bat launch files for launch on behalf of the Administrator; Updated version of the zBot bot system library; Changed the icon of the running game on the taskbar.
Version 1.4.2: (2015.04.05) - Changed the settings of the CSXGuard tread.
Version 1.4.1: (2015.03.14) - Added game menu; Updated bots; RevEmu emulator version changed.
Version 1.4: (2015.03.10) - Added CSXGuard v4 protector.
Version 1.3: (2013.08.14) - Added support for Windows 8.1.
Version 1.2: - Changed version of RevEmu emulator for Windows 8.
Build Features
Crystal clear build, based on official Steam content;
Nothing is cut out, not recoded;
The game automatically adjusts to the server protocol (47/48);
The working function of adding a server to favorites;
Work Half-Life Dedicated Server;
Working multi-user mode Half-Life;
The latest zBot 1.5 bots;
The text is completely Russified;
High-quality Russian voice acting radio;
If you do not select components in the installer, then there will be a clean original Counter-Strike 1.6 as on Steam;
Compatible with Windows 8, 8.1, 10;
No viruses and no ads.
Installer Components
Counter-Strike 1.6 version:

Protocol version 48
Exe version 1.1.2.6 (cstrike)
Exe build: 16:05:41 Jun 15 2009 (4554)

Protector CSXGuard
Text crack
Radio crack
ZBot 1.5 bots

Russifier of radio conversations of bots
Nicknames bot

Streamlined Theme
Music on the menu
Logos (227 pcs.)
Server Search Master Server *

CSRulez - Pirate Servers
SETTI - Pirate Servers
Valve - Licensed Servers
All these items are not checked by default! That is, if you do not select these components during installation, then you will have a clean original Counter-Strike 1.6, without any extra files and modifications.
Valve or SETTI? *
A master server is a server that provides the game with a list of working game servers for Counter-Strike 1.6.
SETTI, CSRulez is a pirated master server, which contains mainly No Steam servers, which do not require a licensed game.
Valve is the official master server from Valve, which mainly houses Steam servers, which may require a licensed game.