Fallout 4 - the most interesting Fashion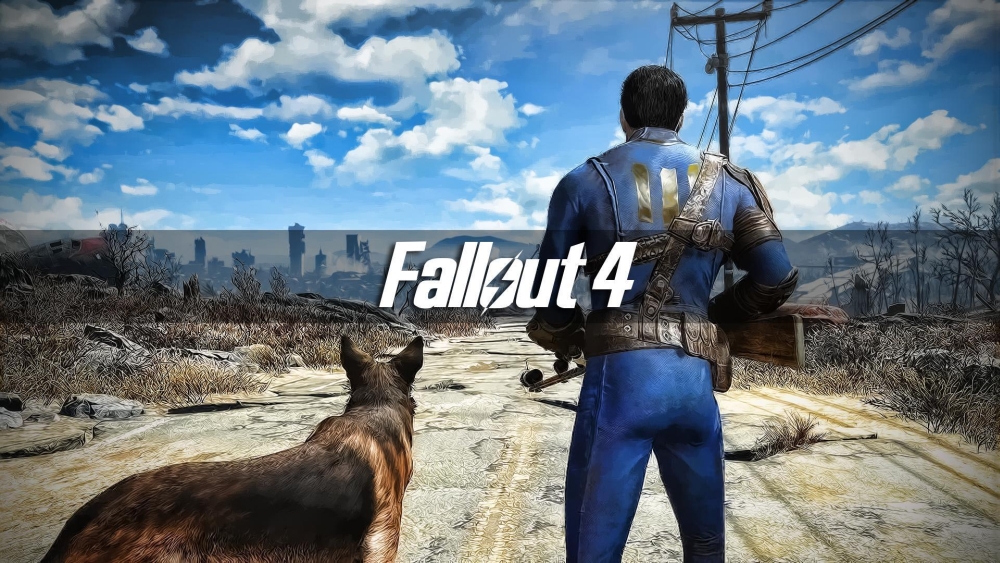 Fashion Fallout 4.
On the page:
Mod to Fallout 4 - restores full answers in dialogues, instead of cropped
Mod to Fallout 4 - allows you to take into the partners the Claw of Death or Yao-gaya
Mod to Fallout 4 - released the first nude-mod for Fallout 4
Fashion for Fallout 4 - Animal Tattoos on the Face
Mod for Fallout 4 restores full answers in dialogues, instead of cropped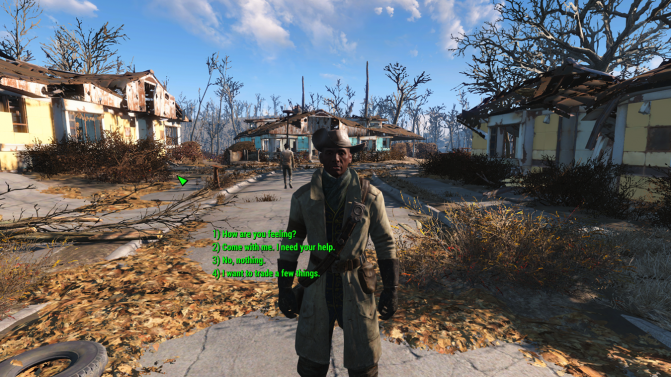 Fallout 4 was the first game in the Fallout series, in which the main character's dialogues were announced. However, the dialogues themselves became similar to the dialogues in Mass Effect, and the player is shown only the general meaning of the answer / question, and the full text can be learned only after choosing this option.
As a consequence, sometimes the answers are not quite what you could expect from them, and the player can make a mistake in his choice, based on a shortened version of the dialogues.
To correct this drawback of Fallout 4, you can use the Full Dialogue Interface mode, which returns the usual unseen dialogs, in which the answers can also be selected using the number keys.
Mod to Fallout 4 allows you to take in the Claw of death or Yao-gaya partners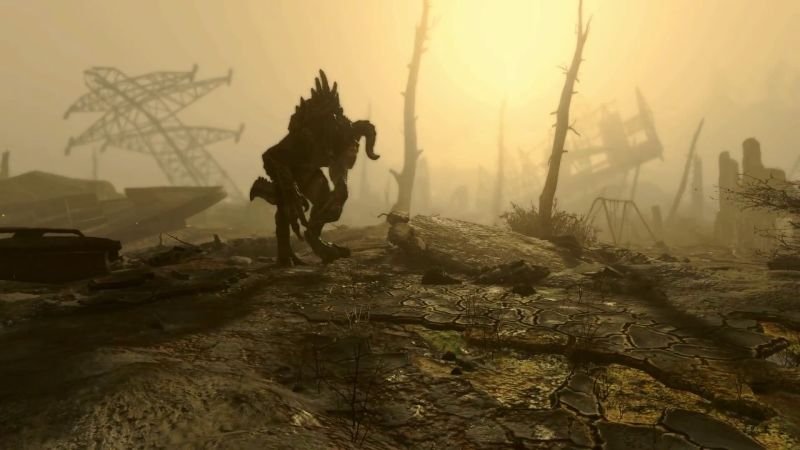 Your constant companion in Fallout 4 can be a faithful dog, a robot or a pretty redhead Irish gladiator girl ...
The new mod allows you to make a real live Death Claw - a genetically modified horned chameleon, which is one of the most terrible monsters of the post-apocalyptic universe since the first part of Fallout.
In addition to deflk mode, Botlanner allows you to take a bear-killer yao-gaya, a cat, an android, a mutant dog, a gorilla, a scorpion and a supermutant behemoth (which is not really a hippopotamus, but just a very large supermutant).
According to the developer, the new partner has the full functionality of the standard companion, including a chat relationship (!). In this case, the partner from the fashion does not occupy the slot of the companion, so that you can take two partners at once. Unfortunately, the cat will not be able to support you in battle due to technical limitations.
The first nude-mod for Fallout 4 was released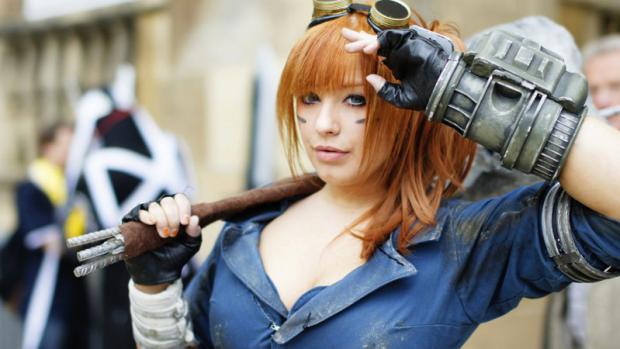 However, maybe this is not the first mod of this kind for Fallout 4, but it attracted attention. It is clear that the free creation of modifications to the game, sooner or later, would touch the topic of nudity.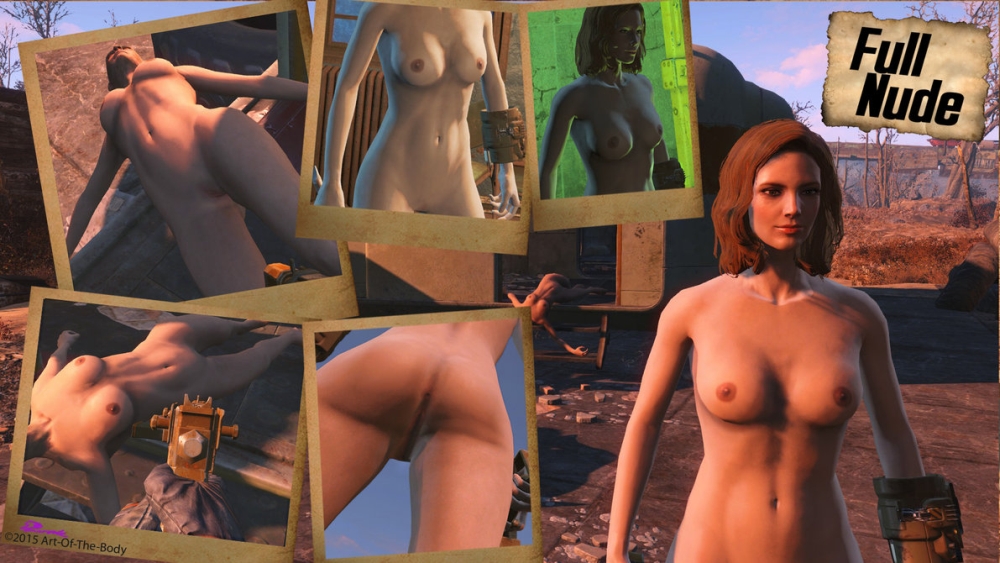 The user of the portal Deviant Art has published its own modification, which does exactly what it is intended for: replaces the standard game textures with their more explicit versions. The mod works only with female characters.
Download the modification you, shameless rascals, can by this link .
Fallout 4 "Animal Face Tattoos / Animal Tattoos on the face"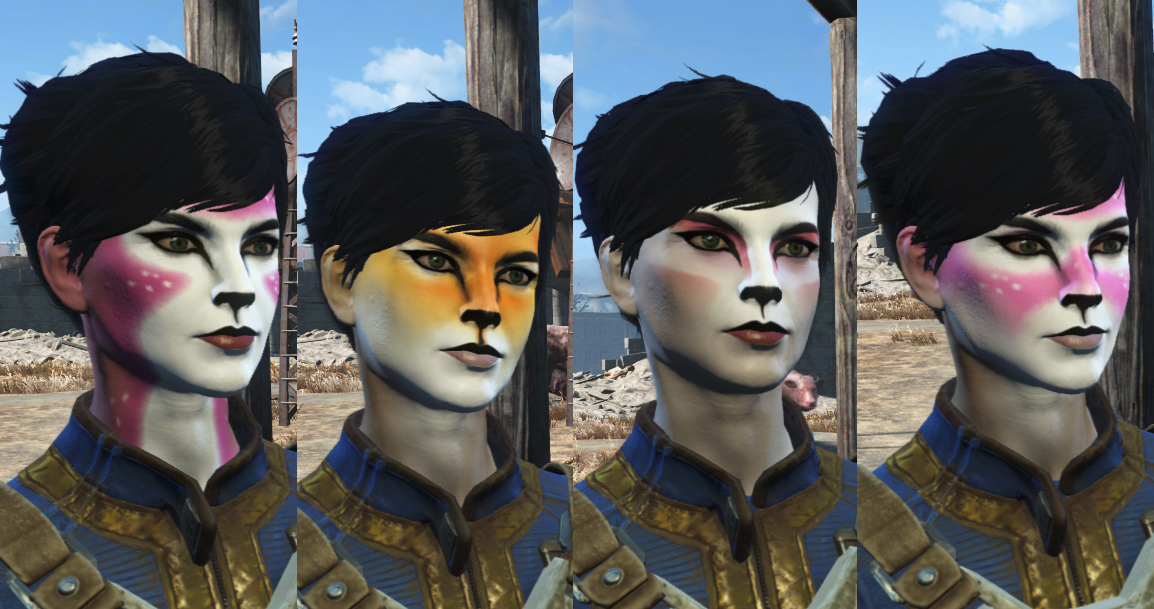 Interesting Mod for Fallout 4 - Animals faces / tattoos on the face.
Download can be here .