Scented soap against the crisis! Business of home soap making.
" Crisis is the best time to open your business !" Is the conviction of successful people who set ambitious goals and are able to achieve them. Do you also agree with this? Are you ready to start, but have not decided on the field for quick success? Then you with us along the way!
What will absolutely and absolutely everything need, regardless of the conditions of the external world? The answer is obvious - in personal care products! No crisis is capable of forcing progressive humanity to abandon the daily shower and bath. In search of peace, the opportunity to relax and to move away from worries and problems, each of us tries to surround ourselves with beauty, and plunge into the world of beautiful smells of tender and fragrant SOAP!
Handmade soap is a pleasant trifle, among which there is a good mood of absolutely everyone, which for some can become an excuse to relax and get pleasure, and for you - the real basis of your own Business, ensuring your own prosperity through the gift of joy to people! It, like chocolate, is designed to combat stress, and, therefore, such a product will always be in high demand. Therefore, this Business today is rightfully considered one of the most promising.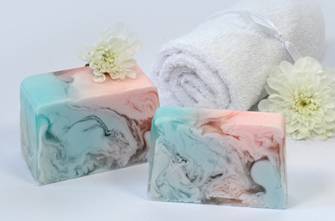 Unusual in form, internal filling, color range of soap - an ideal gift for relatives, friends, colleagues, and for a loved one. And how warm the soul is "manual work", because the body touches the creation of the hands of man, and not a soulless machine!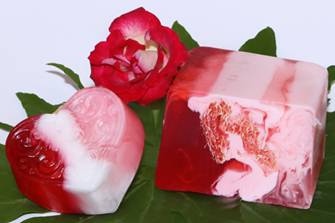 In order to organize your own handmade soap business, you do not need to rent industrial premises, employees, expensive office equipment and other capital investments. This is exactly the business that you can say " start from scratch, and conquer millions ."
The attractiveness of the soap-brewing business is conditioned not only by the absence of significant capital investments, but also by the excellent opportunity for development. To begin with, enough desire and inspiration.
To open your home soap making factory today can almost everyone - you just need to learn how to create soap with your own hands . As practice shows, this process attracts with its ease, accessibility and simplicity, requiring only attention and creativity. Moreover, more often the home mini-factory is only the first step on the way to big business.
As an example, we can consider the situation in St. Petersburg, where the total volume of the home soap market today is estimated at a million dollars per year. Over the past 3 years, the demand for handmade products has been steadily increasing by an average of 10-15% per year.
The business of home soap making is a unique find for beginning entrepreneurs: for today this niche is quite free, with a minimum level of competition.
According to experts, the market for the production and sale of handmade soaps is covered only by 30%, therefore, more than half of the market is waiting for you.
The mini factory fully pays off already in the first one and a half - two months of work. Your Guaranteed minimum income is 60000 rub. monthly. As for real earnings, some are reaching the level of 200,000, the other at 500,000 rubles a month. In fact, revenue can be limited only by the capacity of the market, and this, as you have seen, is a very serious figure. Then he and your own business, so that the maximum income depends only on you.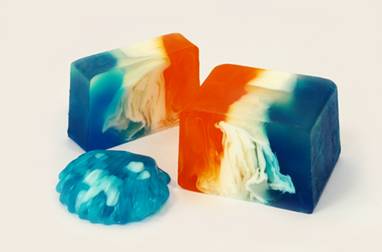 The company " Aroma " is looking for partners - like-minded people to start the production of handmade soap and develop a dealer network for its sale in all cities of Russia and the countries of the near abroad. Your desire to work for yourself and a small start-up capital, plus our technology and help in business development, is equal to Success! For all the details, go to the Company's website: www.homefabric.ru and learn the secrets of the production of soap, after all, as the motto of the company says: "The product itself is important, not its packaging!"
Join us! Pleasure people with pleasant things, give them peace of mind and pleasure, and customers will fight for another piece of soap pleasure!