Business on solar collectors.
The sun - an inexhaustible source of energy - every second gives the Earth 85 thousand billion kilowatts, i.e. several thousand times more than all the power plants in the world. You only need to be able to use this resource.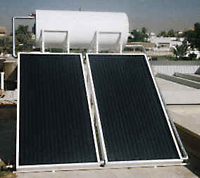 The solar collector (solar plant) is a special heat sink that is designed to heat, from solar energy, liquid (water or antifreeze) flowing inside it.
On average, one solar collector of polymers heats 10 liters per hour up to a temperature of +50 - 70 ° C. And it works in the temperature range of - 40 - + 50 ° C.
Solar collectors can be used for hot water or heating:
- low-rise residential buildings, small enterprises (installation on roofs or on the ground near the building);
- greenhouses, greenhouses and greenhouses;
- industrial premises (cafes, restaurants, enterprises; consumer services, small hotels, car repair shops);
- in the open and closed pools of any volume for water heating;
- installation on summer showers.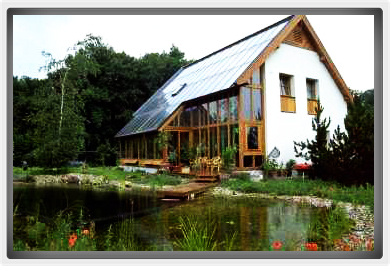 In this business, you can develop in several directions:
- Production of solar collectors;
- Installation and installation of solar collectors.
Installation of solar collectors is not complicated and does not require expensive equipment. And you can install them on the ground or on rooftops.
Now many companies offer solar collectors, the lack of which lies in their high cost of $ 300.
But you can easily get rid of this drawback if you manufacture manifolds yourself.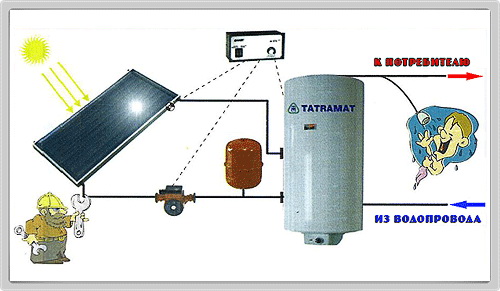 For self-manufacture of solar collectors used materials with low market value. So for the construction of a solar collector with an area of ​​Heliopolis 1 sq. M. (without framing) you will need to purchase materials, totaling 670 rubles. And on the manufacture of 1 sq.m. take no more than 5 hours.