Sewing clothes for pets.
Clothing for our pets has recently become more popular, as people increasingly understand that not only can they dress.
Clothing for dogs is now quite a pressing thing in a number of dog accessories. It not only protects, but also decorates. Increasing fashion on small hand-held dogs, going out with them, leads to the fact that the owners take care of purchasing appropriate clothes for their little friends. Clothes can be very different - for all life reasons.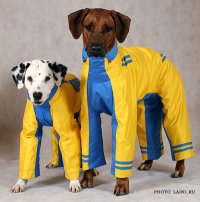 In Western countries, clothes for your favorite dog or cat can be bought in the store, and you can order a designer, even a fairly well-known one.
Leading Russian fashion houses have not yet bothered with collections for our smaller brothers, so the business idea of ​​making clothes for animals in Russia is very relevant. Perhaps, it is you who will become the first Russian canine fashion designer.
To realize this business idea will be, first of all, women with sewing skills and having some free time.
To implement this idea, you will need:
sewing machine. Of course, it is possible to sew on quality hands, but usually time does not pay off;
material. It is better to start with the manufacture of waterproof overalls, because they are much easier to sew. Accordingly, you will need waterproof fabric and various accessories (zippers, fasteners, rivets, Velcro), as well as strong threads. When you are comfortable with the specifics of making clothes for dogs, you can go on to make winter overalls. For their manufacture, an additional warm lining is required.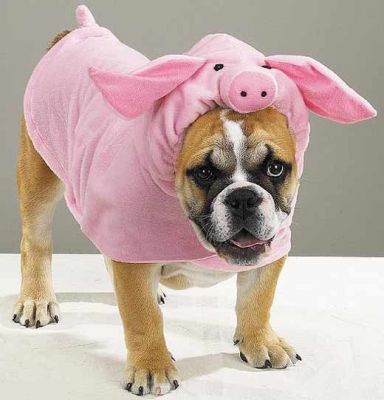 Patterns of clothes for dogs. The easiest way to find them on the Internet, but you can search in specialized magazines about animals.
It's good if you have your dog. Then you can practice in making clothes for her. In addition, it will be your first model, demonstrating the costumes you sewed for a walk.
The business idea of ​​making clothes for pets can be realized in three ways:
You can make costumes in patterns that are oriented to the average size of animals of a particular breed. Finished costumes you can sell yourself, or give for sale in pet stores.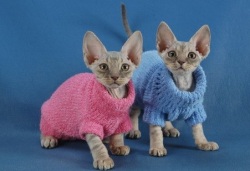 You can work "on order", creating a suit for the size of a particular dog. Remember that you will most likely have to take measurements yourself. Therefore, if you are afraid of dogs, this way is not for you.
You can create exclusive models of clothes for pets.
How to advertise this business?
First of all, create a "portfolio". Take pictures of the dogs in your clothes and collect these photos on the album. The client will be able to orient more quickly and formulate his desire.
Advertising clothes for dogs and cats can be in the newspapers of free ads and on free bulletin boards on the Internet. In the future, you can order and paid advertising in specialized publications about animals.
Tell us about yourself in the clubs of lovers of dogs and cats. An excellent place for advertising and selling your goods will be exhibitions of pets.

Information about products of this kind is perfectly transferred "from word of mouth". If the client liked your work, he most likely does not just turn to you again, but he will also recommend you to his acquaintances.

The business idea of ​​sewing clothes for pets is quite capable of bringing real money. The cost of the most basic overalls ranges from 300 to 1000 rubles.

This idea can be significantly expanded:
- Suits for pets can not only be sewed, but also knit; - very demanded and almost absent in Russia shoes for dogs.
- Home clothes - including - dresses, robes, pajamas - protects the dog's hair from dust, to preserve the papyotok, heats dogs.
- Clothes for walking - includes the entire list of clothes, for all seasons.
- Clothing on the way out - includes tuxedos, evening dresses, trouser suits. Elegant evening and cocktail dresses. There are also suits for wedding ceremonies.

As you can see, the possibility of earning on clothes for pets is limited only by your imagination.
High you earnings!

p>