Manufacturing and installation of blinds.
Although this direction is already quite untwisted, I want to share my impressions of this kind of activity.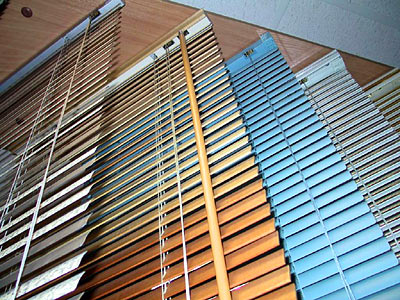 All the beauty is that the blinds, especially the vertical ones, can be assembled almost on the knee of the finished components. This does not require any special skills or special knowledge. A sort of designer. But to deal directly with the assembly and subsequent sale is rather troublesome, requires certain investments of money, premises and other things. If you are not afraid of this, then boldly look for a wholesale supplier of components and for the case!
BUT! Here it is necessary to stop and tell about some difficulties that can nullify all your labor enthusiasm.
Firstly , someone is already engaged in the manufacture and sale of blinds in your city. If the town does not have more than 120,000 inhabitants, then it is not worth it to count on a good profit. A price war will inevitably begin, which usually ends either with a peace agreement with a competitor, or with the closure of one of the conflicting parties. The winner is usually the one who appeared in the market first or who has more capital. With a peaceful outcome, you will surely serve a certain area of ​​the city and not climb into other people's possessions.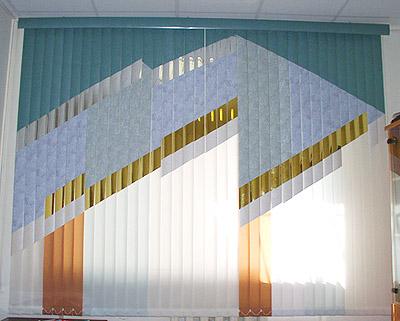 The second difficulty is the maintenance of the assortment. For a year of work you will accumulate a huge amount of scrap, waste and materials, which for some reason are absolutely not in demand, despite the fact that they really liked your wife. You can reduce the assortment to a minimum, but then be prepared for the appearance of a particularly harmful customer who will not like anything from what you have. If you have light materials, it will require dark ones and vice versa. You can try to dance before him or tell a rhyme, but it's better to immediately send ... to a competitor. Let him suffer.

On the other hand, in order to outrun your competitors, you must have a wide range of products, and attract buyers with designer uniqueness of blinds.
The rest, including the tax inspectorate - trivia, everyday routine.
If these difficulties did not confuse you, then you have excellent chances to fix your financial affairs pretty soon. In spite of everything, this business is quite profitable.
Initial investment pays off during the first year of operation, and even earlier. This will depend on your personal performance. Best of all, when the blinds are not the main direction of your business, but logically complete the services you offer for repair and decoration of premises. On some blinds you can live, but for the purchase of a new Mercedes will have so far only to dream.

Therefore, think about finishing the premises with plastic, suspended ceilings, wallpaper, plasterboard, parquet and putty. There is always a demand for this type of services.
There is also a simpler option. Rent a corner in some construction shop, negotiate with the manufacturer of blinds about the wholesale discount and start selling blinds boldly. You will receive your 15% for sale and installation always. You can work without a lease, on an ad. All costs - drill, screwdriver and screws. At us installation of jalousie on the average costs 10% from cost of blinds, i.e. not less than 25 rubles. per square meter. Record - 60 square meters of blinds a day. And this is 1500 rubles without any taxes. Payment is usually made in cash, so you can make your own tax collectors: