Manufacturing of photovolks on monuments.
Many of us are often interested in various ideas to open their own business. But most believe that to open their own business you need a lot of money. However, all ingenious, as we know, is simple. Everything depends on your resourcefulness and desire to make money. Do not forget that SUCCESS IS TO BE FIRST.

I suggest that you open a business that you do not have in the city or even in the region. The business is to produce a " photo on monuments " by a unique and fairly simple technology. This is still nowhere to be found. This technology of making photographs on monuments differs significantly from the old technologies "photo on enamel - photoceramics" and is the most promising for many years. The only difference is that only polymers are used in the manufacture. All materials and equipment are sold in the shops of your or the regional city. Make your business very easy even at home with minimal investment.

This technology of making a "photo on monuments" is very simple and anyone can learn it. And now about technology and business in more detail.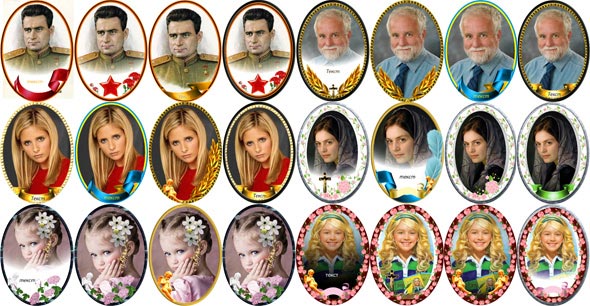 To organize your business, you need to have:
- a computer
- color scanner
- Color inkjet printer with pigment ink (they do not burn out)
- Laminator
I want to note that all office equipment is placed on the desktop.
Now about the workflow:
- take a photo and scan it into the computer
- process in photoshop
- print on the printer (not paper, but PVC plastic)
- laminated
- we cut out
- fixed in the photo-shaft (the workpiece is fixed to the photo, it is made of impact-resistant plastic) and the product is ready.
You can calculate profitability on your own based on the following prices. Cost of the photo $ 3 with delivery to any city of the CIS, cost of consumables 0.5 $. Only $ 3.5, and the sale price is from $ 10 to $ 45 depending on your region. Is it not true that any "bourgeois" will envy.

Advantage over "photo on enamel - photoceramics"
- production time 15-20 minutes, "photo on enamel - photoceramics" 10 - 60 days
- very high quality color rendering
- fastened to the monument without screws
- Do not tear off for deposit for scrap (unfortunately this is practiced)

Competition is not worth it, especially since this niche is not occupied by anyone.
This business can be taken as a beginner entrepreneur, and any photo studio or even a store selling ritual goods, you only need a burning desire, and you get a steady and stable income all year round. I wish everyone good luck, patience and perseverance! Once again I repeat SUCCESS IS TO BE FIRST.

Author: foto-oval@yandex.ru