Mobile point on the restoration of pillows and featherbeds.
Such a service for the population is very useful and very necessary. Have you ever wondered how much dust, pathogenic bacteria and mites accumulate in pillows over several years of its operation. And all this accumulated filth over many years can eventually lead to various types of diseases.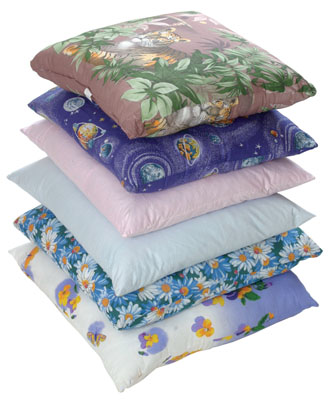 It would be possible to open a workshop for the restoration of pillows and feather beds (owners of dry cleaners can do an extra service). For 3 minutes in front of the customer, the contents of the pillow are cleaned of debris, processed with ultraviolet light, dried. Wears a new bedtick. In general - it turns out almost new pillow.
But there are a couple of nuances, namely how to attract customers. I used to think that this idea, although useful, would bring little profit. The whole problem is human laziness, and besides, many people don't even know about this service. Just imagine, pick up some pillows and carry them in a few blocks or take them in public transport, because not everyone wants to fork out for a taxi. It's already terrible for me at this thought to become and the whole hunt disappears. It is good if a person has a car and he can boot with several pillows and take him to such a workshop.
Just the other day, I saw how the problem of human laziness and free advertising was being resolved. As the saying goes, "If the mountain does not go to Magomed, then Magomed will come to the mountain"

In the courtyard of the high-rise buildings, I saw the trade tent, when I came closer (I thought they were selling, either) it was a mobile station for the restoration of pillows. In the tent there was equipment for the processing of feathers, a sewing machine, a generator for supplying el. energy, a set of napernikov of different colors and sizes, well, and accordingly the guy trained in this case.
On the first day, passing by the tent, I saw only one client. Unfortunately, I did not have time to stop for a long time to count the number of clients. On the second day, when I was passing by, I already watched a live line of ten people.
It is quite enough that this tent was in one yard for one week, then this tent changes the place of deployment to another yard. In this case, it is possible for all customers to distribute business cards with the address of the stationary workshop (if there is one), so that they can tell their neighbors who did not have time. In order to attract more customers, you need to hang out ads at doorways, where it will be indicated what time you will be in their yard.
In addition, you can sell related products such as: pillowcases, duvet covers, sheets and new pillows in case the client has a pillow in a very poor condition and he wants to buy a new one.