Glowing decorative stones.
Do you want to become trendsetters of landscape design, while having a stable income? An excellent business idea is decorative stones , the use of which is so diverse that it will not be difficult to occupy your stable niche in the market.
What do you think about the production of unique decorative materials glowing in the dark, for example, paving and decorative tiles, which are based on plaster or cement? All you need is molds for making tiles, gypsum or cement and, accordingly, decorative stones.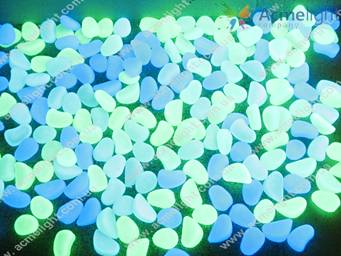 Judge for yourself: the production of such tiles does not require a special base (you can use your own apartment), and 400-450 pebbles (just as many of them in one kilogram) are from 10 to 100 m2 of tiles, depending on the frequency of their use. It will be superfluous to say that the price of such tiles will many times exceed the cost of materials for its manufacture. Benefit on the face!
And how do you like this idea - decorating a wall by pressing luminous stones into still "fresh" plaster? It is possible to provide such design services for a fee.
In general, the ideas that can be implemented using decorative stones are magnificent and truly diverse:
* decor of garden paths;
* decoration of pools and green spaces;
* Decor of indoor plants and Christmas fantasies;
* filler for vases with bouquets;
* decoration of aquariums;
* room decor and other forms of decorative decoration.
Information on stones can be obtained on the website www.acmelight.com.ua Do not miss your chance to open a business in beauty.