Glowing photo paper.
The dynamically developing direction of lumenescent (luminous) goods inexorably fills the markets of all countries of the CIS, Europe, America. In my opinion, the most successful invention is such an invention as luminous photographic paper, since Now you can not only capture the bright moments of your life, but also make them bright even in the absence of light.
Investigating the demand, I came to the following conclusion: At low cost, this product benefits by its quantity. Since the printing studio and advertising agencies buy paper literally packs. Not to mention the private buyers who, together, also represent an excellent market.
The simplicity of the product, and its lack of conformance to the storage conditions allow you to conduct your business "at home". For advertising, you can use both the Internet and personal demonstrations to consumers, it will be enough at least once to see the luminous photo paper to form a desire to buy it, because the desire for beauty is peculiar to a person. And so as not to forget about you, hand out your business cards made on this paper.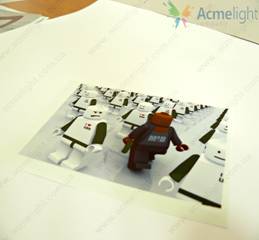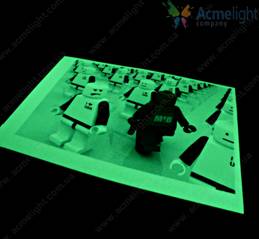 There are various formats from A6 to A2, which allows you to vary the size of the image, making both photos for your own room and evacuation plans for the enterprise.
Externally, the paper is similar to ordinary photo paper but is slightly more dense and shiny, repels water and is weather resistant, which makes it possible to use it outdoors.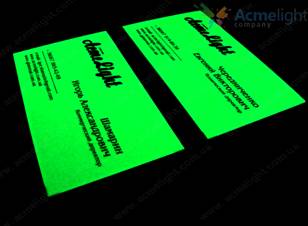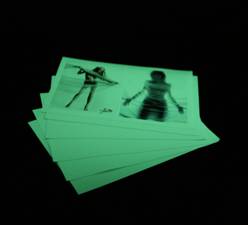 Do not miss your chance to create a unique business on beauty. For more information about products, visit the company's website www.acmelight.com.ua