Examples of 3d plans for apartments, studios, apartments in town houses and houses (230+ examples)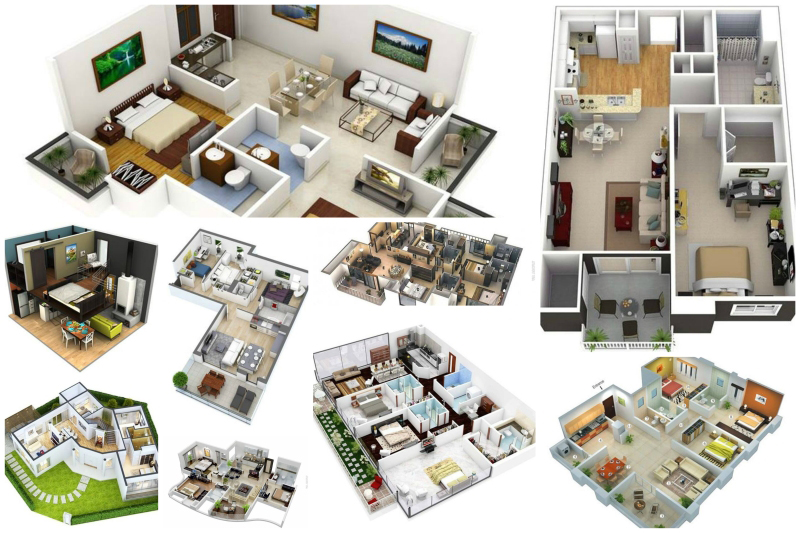 Apartment (from him. Quartier) - one of the types of living space, consisting of one or several adjacent rooms with a separate outdoor exit, making up a separate part of the house.
According to housing legislation, an apartment is a structurally separate room in an apartment building that provides the possibility of direct access to common areas in such a house and consists of one or several rooms, as well as auxiliary use places designed to meet household needs and other needs of citizens connected with their living in such a room.
There are several classifications of apartments. Separate types of apartments:
Studios (Eng. Studio, Eng. Efficiency. Or Eng. Bachelor style apartment) - these are small apartments, which, as a rule, consist of one room, combined with a kitchen, and a bathroom.
country apartments - as a rule, apartments in town houses
communal apartments are a typical for the USSR type of apartments in which two or more families lived. As a rule, in such apartments there was only one kitchen and one bathroom. Now, many communal eliminated.
Our 3d apartment plans allow you to save up to 30% of time and money when repairing: you will accurately represent the appearance of all the rooms after the renovation, you can successfully imagine how to arrange furniture and appliances.