Hair removal recipes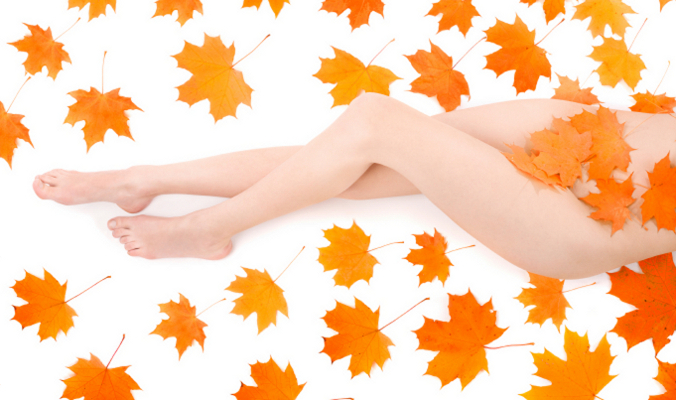 Hair removal recipes
1. 10 g of unrefined lime and the same amount of calcium sulphide is mixed until a paste is obtained. Place where you want to remove hair, spread dry with paste and leave for 30 minutes. Rinse off with plenty of water. Do not allow paste to come into your eyes!
2. 10 g of quicklime, 5 grams sulphide (or potassium) and 10 grams Starch is mixed with a small amount of distilled water until a thick slurry is obtained. To remove hair, apply freshly prepared gruel for 5-8 minutes.
3. 50 g of antifibrin mixed with 85 grams Lanolin, heating the mixture in a water bath. Then cool the mixture. Immediately before use with continuous stirring add 15 grams perhydrol (30% solution of hydrogen peroxide). It is enough to slightly anoint this mixture in the right places. After the procedure, lubricate the skin with any cream.
4. 150 grams of datura grass along with the roots are boiled in 1 liter of water for 25 minutes. Decoction lubricate the desired areas of the body 3 times a day.
5. Burn the walnut shell on the gas. Ash grind into powder and dissolve in boiled water from the calculation: ashes of 3 nuts + a teaspoon of water. With this solution, lubricate the areas of the body 3 times a day.
What is laser hair removal?
Laser hair removal technology is as follows. In the process of removing excess hair, the laser beam selectively affects the pigment of the hair follicle, without traumatizing surrounding tissues and providing painless epilation.
There is damage to both the hair itself and the hair follicle - the follicle. And hair after hair removal cease to grow - it's not for nothing that professional hair removal with neodymium laser is considered to be a permanent hair removal recipe. But since not all follicles "work" in humans, only part of them, the laser hair removal procedure is repeated after a certain time.
When using neodymium laser as a means of hair removal for the best results are achieved in people with dark hair, but fair skin. To effectively epilate light hair, repeated sessions of hair laser hair removal will be required: the exact amount for hair removal will be installed by a cosmetologist after individual consultation.
The essence of the method of laser hair removal is that this method of hair removal is practically painless and local anesthesia before epilation with neodymium Fotona DSP is not required. Sensations of laser hair removal are somewhat reminiscent of hot sensations.
Epilation of the bikini area

There are a lot of methods for epilation in the bikini area. Only after one there is a terrible irritation, and after others the hairs grow uncomfortably in the skin.
Naked ambitions: depilation at home

The life of a woman complicates as many as 5 million hairs covering the entire body. And these five million accounts for several dozen different ways to deal with them ...
Depilation

Have you ever lost the presence of the spirit, lost in the long lines of cosmetic products in the supermarket? If yes, then this article is for you.
Smooth legs are not a dream!

There comes a time of short skirts and dresses, sun and love. And we, women, want to have a beautiful smooth and delicate skin on our legs.
Waxing: for and against

Epilation with wax - temporary hair removal with the help of different types of waxes. Compared with other hair removal techniques ...
Photoepilation

The technology of photoepilation is the most painless, safe and effective technique for radical hair removal.
How to shave properly

Shaving is one of the most popular ways to get rid of unnecessary vegetation on the body. From other methods of hair removal it is favorably distinguished by cheapness ...
Hair should leave the body

For ancient people, the problems of excess hair and hair removal did not exist. After all, hair performs a lot of useful functions.
Price for bare

"Well, no, that's too much!" I said to myself, shaving my legs and cutting my ankle once again. You can spread limbs with numerous gels
Electrical Hair Removal

For a long time was the most radical and effective method of getting rid of excess hair in just a few sessions. But, the procedure is rather lengthy and painful.
We do hair removal

The woman's skin should be clean and smooth. This is the law of modern fashion, which involves denuding, exposure and transparent outfits.
Laser Hair Removal

Laser hair removal - a method of getting rid of "unwanted" hair with a laser. The essence of the method lies in the impact of the light beam on the reproductive system of the hair ...
Gladim vs. wool

A beautiful female body should be smooth - no extra hair. That is, when there are a lot of them on their heads, this is very much appreciated. But on other parts of the body ...
Epilation and depilation

Fighting unwanted vegetation on the body and face is difficult, but not hopeless! Can you imagine how you would look after your appearance if you lived about two thousand years ago?
How to choose a depilator

Agree, for us - for women - this topic is relevant at any time of the year (not only in the summer!). Let's not dwell on the reasons for hair removal - each of us has several, and each sets its priorities in its own way.
Epilation and depilation

To date, there are a dozen methods to eliminate unwanted hair: from the soon-to-become super-famous laser hair removal to the unfamiliar Russian women's shugaring.