How to quickly and safely cut a glass bottle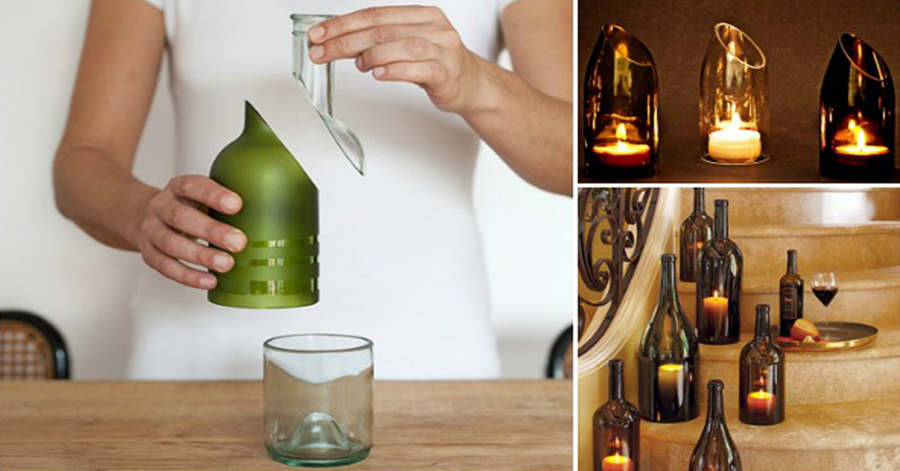 A bottle (from the French bouteille, possibly through Polish butelka) is a container for long-term storage of liquids, a tall vessel of predominantly cylindrical shape and with a narrow neck that is convenient for sealing the stopper. Large bottles are sometimes called bottles .
It is made mainly of glass, often dark, recently bottles of polymer materials (usually of polyethylene terephthalate) are common. Bottles of ceramics, metal and other materials are less common. There are also natural "pumpkin bottles" - calabash.
Why throw away glass bottles, if from them you can make delightful decor elements that will look great in any interior, for example at home ... If you think that it is very difficult and even dangerous to cut a bottle, you are mistaken. There are a few simple elementary ways that will help you safely and quickly cut glass so you can start creating your masterpiece.
How to cut a glass bottle
This video shows 2 ways of cutting glass. In one of them, a glass cutter is used, and for the other you will only need hot and cold water !
Cutting the bottle into 2 parts, you can make anything from it: from a candlestick or a glass to a hanger for outer clothing. The main thing is to have a rich imagination!
Products from glass bottles
1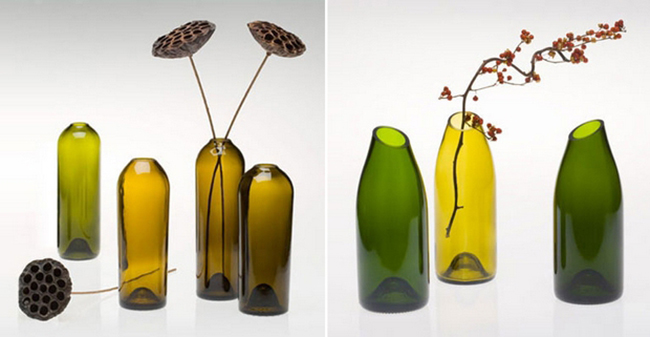 You can make such lovely vases from bottles of wine.
2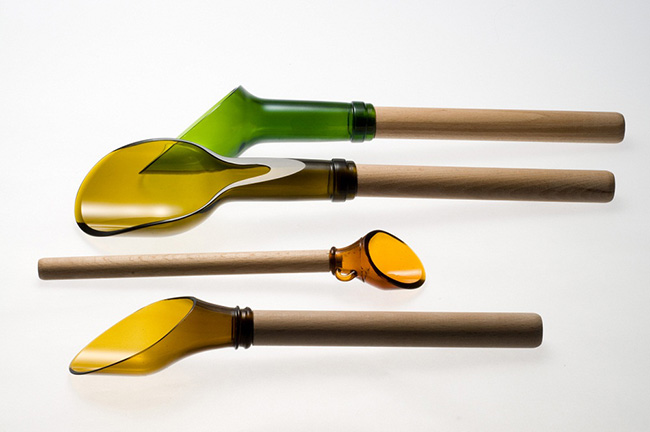 Or scapula for croup.
3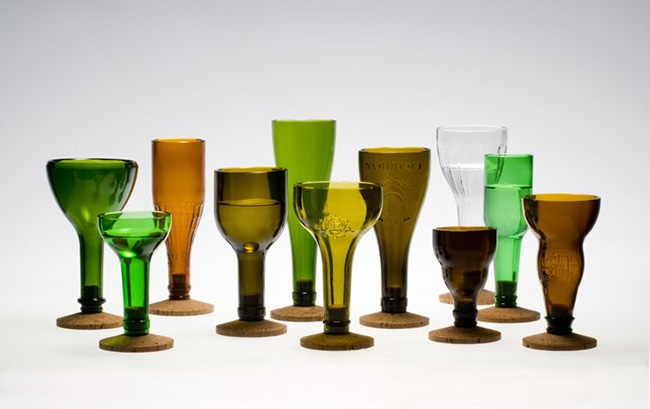 And even creative glasses!
Use this advice to add to your interior the originality and make it unique. These unique items will accurately decorate your home!
Via takprosto.cc & wiki