How to draw a cup yourself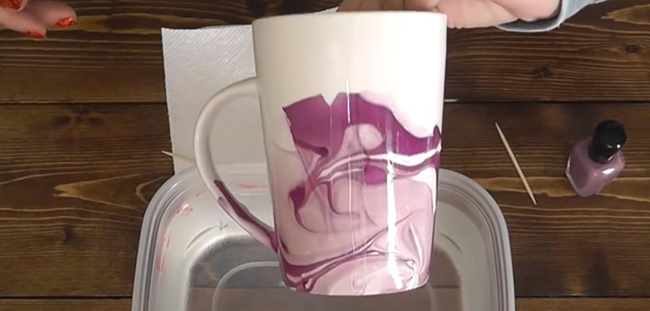 The fact that this woman made of a cup, toothpicks and nail polish - just fantastic!
Are you looking for a Valentine's Day gift for your second half or just recently broke your favorite mug?
We have a great idea for you!
You can create with your own hands a perfect gift or just a beautiful cup from which you want to drink coffee or tea every morning!
In order to paint a cup you will need
You should have:
1 ceramic cup;
2 different varnishes for nails;
1 toothpick;
1 deep plastic dish;
hot water;
paper towels.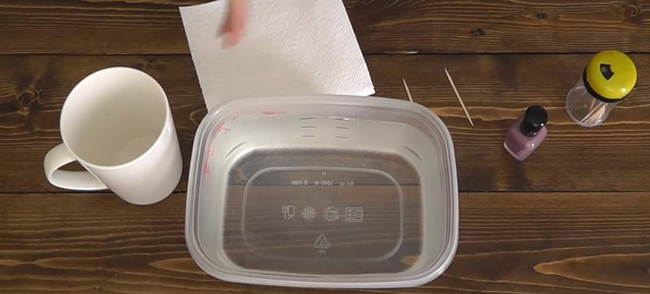 1. Pour hot water into the plastic container and add a few drops of nail polish.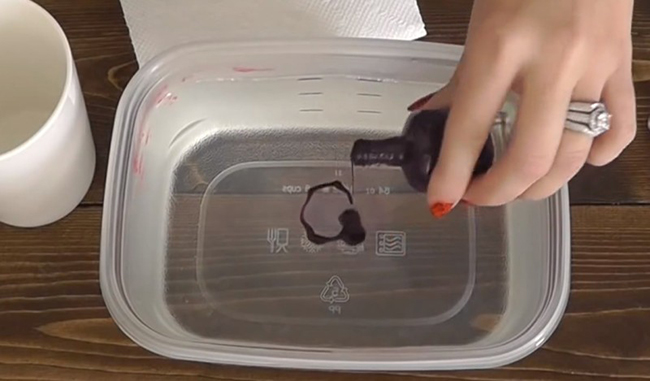 2. When it spreads over the surface of the water, add a few drops of another varnish and wait again, but not too long, so that it does not dry out.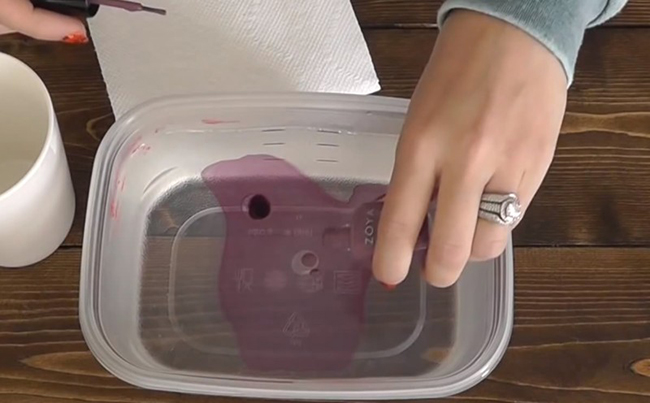 3. Bring a toothpick over the surface of the water to make patterns on the varnish.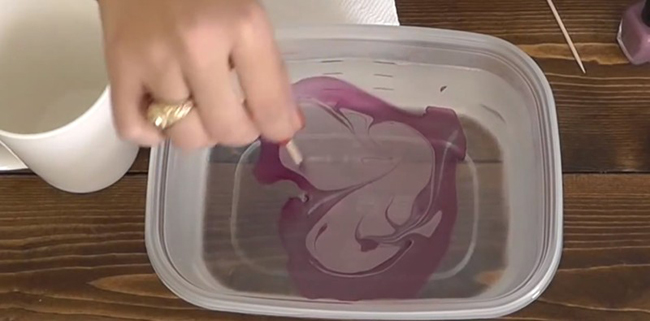 4. Now you have to put the cup in the water.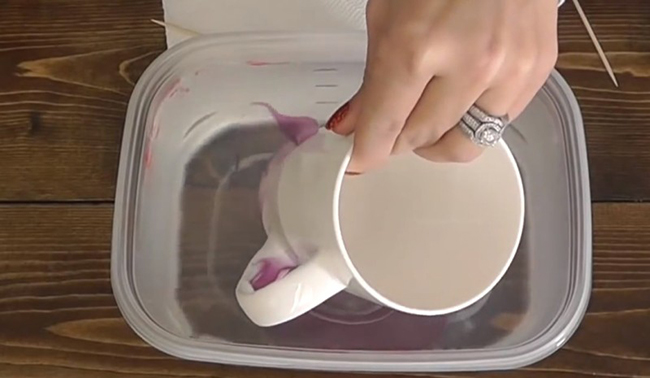 5. Then remove it and put it on a paper towel. Leave the cup for several hours to dry the nail polish.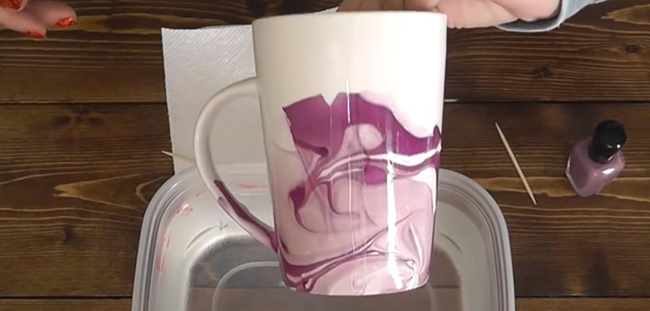 6. Done

And here is video instruction