Blunt knives in the kitchen are an eternal problem. The method of sharpening a knife on a cup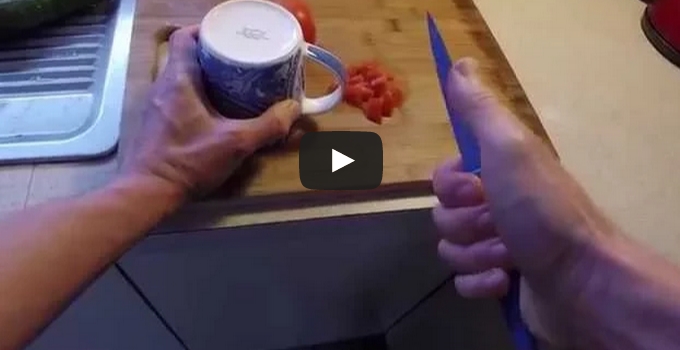 If the knife is important blunt, then simple cooking can turn into torture.
It is especially difficult to cut tomatoes or other soft vegetables with a blunt knife. Well, when they are fresh and jumping, but if it is a ripe and juicy fruit - write was gone.
The hero of the next video shows a valuable and very simple advice on how to sharpen a knife quickly and without much trouble.
All you need is a ceramic mug and, in fact, the knife itself.
And yes, before using the method from this video, determine at what angle your knife is sharpened, and try to keep it at the same angle during the process, otherwise it will take you far more time than the guy in the video.