How to wash a vase with a sponge and magnet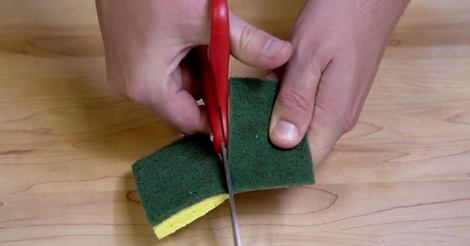 Very often, I and my friends encountered a problem when it is necessary to wash an intricate vase with a narrow neck, but there is no special brush in the house, and the adult's hand simply does not get into such a narrow hole.
What should I do in this case? This ingenious trick will help you cope with this problem once and for all.
It turns out that advanced Web users have long known that it is possible to wash a vase or a wine bottle with a narrow bottom using a sponge and a magnet.
For this you will need:
scissors;
sponge;
2 magnets.
Detailed instructions can be found in this video. No wonder they say that all ingenious is simple!
By the way, so that the magnet does not fall out of the sponge and does not shuffle in the vase, you can glue the slot in it with glue or sew it with a thread. By the way, this method is often used to clean the aquarium.