How to clean a kilogram of potatoes in 50 seconds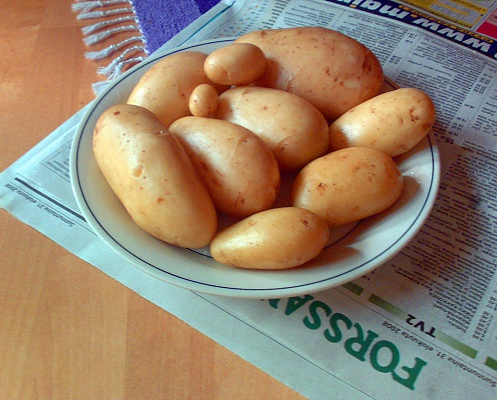 As you know, laziness is the engine of progress. That it allows you to speed up the most routine processes - like peeling potatoes. Dane Leo Morten Lund shares his technology.
For lightning cleaning of new potatoes, he uses a handheld construction mixer, the tip of a freshly bought toilet brush and a bucket of water.