Anonymizers, free web proxies, CGI proxy lists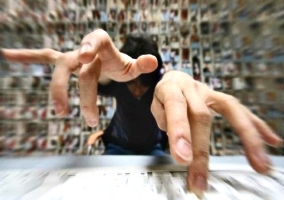 Anonymizer is originally a tool for hiding information about a computer or user on the network from a remote server. Client software can connect to the anonymizer as a proxy server or, for example, as a website (web proxy). Today, web proxies are the most popular, as they do not require any additional settings or software.
The web anonymizer works as follows: the user visits the website providing the anonymizer service, enters the address of the web page that the user wishes to visit anonymously in the address bar. The anonymizer downloads this page for itself, processes it, and transfers it to the user on its behalf (the name of the anonymizing server). The scope of use of anonymizers today has shifted from ensuring the confidentiality of user information to providing access to websites prohibited on the local network.
You can find detailed information on what anonymizer is and the definition of other terms (proxies, proxy types, proxy comparison table: HTTP, SOCKS and CGI, anonymous surfing) in our frequently asked questions section .
The best anonymizers
HideMyAss.com provides free web anonymizer, powerful VPN services (more convenient that anonymizer) and other useful services for online privacy.
Anonymouse - a very good free anonymizer. By using this CGI proxy you can anonymously surf web pages, send anonymous e-mails and look at news. (URL (for proxy chaining): http://anonymouse.ws/)
HideMyAss - Free anonymous browsing, for the times when you REALLY need to hide your ass online! (URL (for proxy chaining): http://www.hidemyass.com/)
ShadowSurf free anonymous proxy - Surf privately and 100% anonymously with ShadowSurf's FREE web proxy. You can access blocked sites while keeping your IP secret. No software needed.
Other anonymizers
Guardster - good anonymizer. Controls cookies, scripts, ADs, images and referrers. (URL (for proxy chaining): http://www.guardster.com/)
ProxyWeb - good anonymizer, can delete Java, JavaScript, cookies and ActiveX. Also this web proxy uses HTTPS (secure) connection - so nobody can detect what you download from Internet. (URL (for proxy chaining): http://www.proxyweb.net/)
WebWarper - This is a popular free web anonymizer. This CGI proxy can pack web pages "on the fly". (URL (for proxy chaining): http://webwarper.net/)
MegaProxy - Free anonymizer can work with HTTPS sites. (URL (for proxy chaining): http://www.megaproxy.com/ http://www.amegaproxy.com/)
W3Privacy.com - free web based anonymizing proxy. Instant access, no download, no registration, and no fee required. (URL (for proxy chaining): http://www.w3privacy.com/)
Anonymizer.RU - russian anonymizer: this russian CGI proxy has many additional options only after registration. (URL (for proxy chaining): http://www.anonymizer.ru/)
The-cloak - This is a free CGI proxy. This anonymizer supports HTTP, FTP and HTTPS sessions. Can hide referrers. Requires payment. . (URL (for chaining proxy): http://www.the-cloak.com/)
Proxify.com - Good fast anonymizer that can remove cookies, ADs, referrers and can use HTTPS connections. (URL (for proxy chaining): http://proxify.com/)
http://www.snoopblocker.com/ - Good cgi proxy (anonymizer). It uses 128-bit SSL-encoding. Can enable / lock Java, JavaScript, Cookies, ActiveX. (URL (for creating anonymizers chain): http://www.snoopblocker.com//p>
http://www.long999.com/ | mirror1
www.psurf.net - Psurf is one of the fatest proxy services on the net. Using new and advanced technology to help you bypass your school firewalls and filters. Allowing you to view what you want, when you want!
http://www.phproxy.info/ | mirror1 | mirror2 | mirror3
http://www.proxy121.com/ | mirror1 The 121 relationship between you and annonimity. Fast, reliable and secure!
Livre Proxy - Hide your IP address from prying eyes and get past Web filters at school or work with CGI proxy or PHP proxy.
http://www.online-proxy.net/ - Online-Proxy.net is a free web based anonymous proxy service, which allows anyone to surf the web privately and securely.
Web FTP Clients
Web2FTP ( Mirror ) - This is a unique FTP service through web (Web-FTP) client. It provides a way to access any FTP server in the world via WWW interface using HTTP protocol (you can use proxy). Using it you can do almost everything you can do with a casual FTP client: browse directory tree, rename and delete files and directories, upload files, chmod etc.
Marzie's WebFTP client - similar Web2FTP client: It provides a way to access any FTP server in the world via WWW interface using HTTP protocol (you can use proxy).
WEBFTP service - like Web2FTP client.
http://ukproxy.com/web-based-ftp-program.html - Another web2ftp client.
ProxyBuster - is a unique feature which allows you to retrieve files from Web and FTP servers on the Internet even when your local LAN proxy server or firewall restricts access to these sites.
Broken (old) anonymizers
proxy.autistici.org - this anonymizer permits to surf the web anonimously. This web proxy uses HTTPS protocol for hiding transferred information. The homepage of this anonymizer is here: anonymizer.autistici.org . Temporary doesn't work.
URL (for proxy chaining): https: //proxy.autistici.org/
ShadowBrowser - anonymously surf the internet and protect your Internet history at the same time. No software to download and supports SSL websites.
www.anonymizer.com - As informed us in Anonymizer, Inc. , this link is NOT any online privacy or anonymity service.
Surfola - cool CGI proxy with many features.
URL (for chain proxy): http://www.surfola.com/
Pure privacy - cool anonymizer + remailer. You can use this anonymizer to send anonymous e-mails (by using this anonymizer with anonymous proxy). URL (for proxy chaining): http://www.pureprivacy.com/
http://www.urlencoded.com/ - The better cgi proxy server. It has many different features, inclusive enabling / disabling cookies, all scripts, AD banners, referrer information, browser and OS info and many more. URL (for cgi proxy chaining): http://www.urlencoded.com/
a4u.at - The best and fastest CGI proxy. Anonymizer supports URL encoding. Unfortunately, sometimes it doesn't with Internet Explorer.
Computerboy88 - cool cgi proxy. Not need registration and AD banners.
123anon - free TRIAL version. Restrictions: cannot show pictures, JavaScript is disabled.
WabLair - good CGI proxy. This web proxy can delete scripts, AD banners and cookies.
Blazeboard - CGI proxy like above. Choose the best CGI proxy for you and use it.
NetHush - privateproxy , safeproxy - good free anonymizer, doesn't need registration. It has several mirrors.
V3 - This is a good and fast CGI proxy. This anonymizer has not AD banners.
dsl2k - new cool web proxy, the clone of JMarShall CGI proxy . Removes referrers, cookies, all java / vbscripts, ads, etc.
GZip proxy Mirror - a cool Russian GZIP CGI proxy server (Russian anonymizer!). GZip proxy has a good speed and also can pack web pages "on the fly".
WebShopCD proxy - new russian web proxy anonymizer, clone of JMarShall CGI proxy. Features: remove cookies, referrers, ADs, etc.
SubDimenstion - This anonymizer uses frames. The field for URL is in the frame.
Safeproxy - free web anonymizer that can delete cookies, etc.
Secure.FC2 - this is clone of JMarShall CGI proxy. Good and fast anonymizer. Uses HTTPS connection to hide information about your surfing.
Rewebber - This popular CGI proxy needs registration (free).
www.TheStrongestLinks.com - The Strongest Links: Free browser based anonymizer. No popup ads. No software needed. Start surfing in privacy right now!
www.ProxyKing.net - This anonymizer service keeps websites from tracking your internet movements by preventing them from placing cookies on your home computer.
URL (for making proxy chaining): http://www.proxyking.net/
AnonymousIndex.com - Anonymous private surfing service, hide your ip, manage website ads, referrers and cookies through this free web based proxy.
URL (for proxy chaining): http://www.anonymousindex.com
www.indianproxy.com - Access your webmail, myspace, and much more in school or work anonymously.
www.ProxyPi.com - We do not sleep until you have a safe route. Use us at school, work or home. We can bypass most filters.
Proxy7.com - Free webbased proxy. By using this proxy you can surf the Internet securely and safely. This anonymizer service keeps websites from tracking your internet movements by preventing them from placing cookies on your home computer.
URL (for proxy-chains): http://www.proxy7.com/
www.ProxyFoxy.com - Proxy Foxy offers you free anonymous surfing. With our free tool you can surf the Internet safe and secure without revealing your identity. Avoid cookies, spyware and other malicious scripts.
URL (for making proxy chaining): http://www.proxyfoxy.com/
banned! 78Y.NET - It is a web anonymous web proxy designed to bypass proxy restrictions through a web interface. If, for example, in your university, college, job, etc, the IT department blocks a lot of harmless websites simply because of their popularity, so you can use 78Y.NET proxy service to access those websites. http://www.78y.net/
banned! www.75i.net - 75I.NET is anonymous CGI Proxy that allows anyone to surf the Internet privately and securely without any restrictions. 75.NET anonymous web surfing proxy service is free.
URL (to create chains of proxies): http://www.75i.net/
ProxyPrince - Very fast US based PHP proxy. Very easy to use, and very quick. ProxyPrince will keep you safe and secure. Anonimity is our main concern, your tracks are sure to be kept hidden.
banned! Proxy Guy - The Proxy Guy offers free anonymous surfing. Now you can surf safe and secure with the click of a button. URL (for making proxy chaining): http://www.proxyguy.com/
banned! www.GamesProxy.com - Games Proxy helps you to play all your favorite flash games free online by using fast secure web proxy. Apart from playing free flash games you can also use Games Proxy to browse all your favorite sites such as ebay, hotmail & more!
banned! www.proxyz.be - It is a free internet service which allows you to surf anonymously and it "changes" your ip. You can also use it to access / bypass blocked websites on your school or office. URL (for making proxy chaining): http: //www.proxyz.be/
banned! www.proxybrowsing.com - Access blocked websites in school or work safely and anonymously. Surf with Ad Free Browsing Pages!
banned! www.antifw.tk - Anti-firewall redirector. It allows to hide your IP and a name and a type of the file you gets from internet. Now corporate internet firewall will not be able to determine your internet activity.
banned! PimpMyIP.com - Free anonymous web proxy. Bypass blocked websites and browse privately at work or school. Shields you against cookies, spyware and malicious scripts.
www.ProxyDrop.com ( Mirror1 , Mirror2 , Mirror3 , Mirror4 ) - This is a free CGI proxy with HTTPS support. This service also includes the usual features including removing client side scripting, showing text only and enabling or disabling cookies. It also supports rotate13 or base64 URL encoding. URL (for making proxy chaining): http://www.proxydrop.com/, http://www.proxydrop.net/, http://www.proxydrop.biz/, http://www.proxydrop.info /, http://www.proxydrop.org/
www.prx1.com - This is a free, safe, anonymous web proxy with configurable options. Browsing anonymously with prx1.com increases your security and lets you access web sites from behind a firewall. URL (for making proxy chains): http://www.prx1.com/
banned! www.ninjaproxy.com - It is a free anonymous web based proxy service. With Ninja Proxy you can browse your favorite web sites anonymously and even from behind a firewall with blocked ports. URL (for making proxy chains): http://www.ninjaproxy.com/
TheProxy.be ( Mirror1 , Mirror2 ) - TheProxy always hides your IP address, so all sites will not be able to uniquely your identify or track you. It`s absolutely free. URL (for making proxy chains): http://www.theproxy.be/, http://www.newproxy.be/, http://www.smartproxy.net/
banned! Famous5.net Proxy - Free browser based anonymizer without any software. Bypass bans and hide your ip through famous5.net proxy. URL (for making proxy chains): http://www.famous5.net/
banned! No1Proxy.com - Free proxy site with a cgi proxy tool, daily updated proxy lists and information on anonymous and https proxy servers. URL (for creating proxy chain): http://www.no1proxy.com/
www.ProxyCat.com - Proxycat.com is a free easy to use cgi proxy service that blocks cookies and hides your IP to keep you anonymous as you surf the web.
ProxySpy.com - Proxy Spy protects your privacy and keeps your computer secure by allowing you without revealing your IP address or personal information. Proxy Spy has a range of features including disabling javascript, encoding URLs to bypass filters, disable showing of images, reject cookies etc. Proxy Spy is hosted on a fast server with high uptime - this means you can always count on it, day or night, to protect you.
www.ProxyHero.com - Fast and Secure US Proxy. PHP Based, and very easy to use. Completely free, and will keep you anonymous while browsing the internet. URL (for making proxy chaining): http://www.proxyhero.com/
OhMyProxy.com - Free Anonymous Browsing. Hide your IP and get past school and work filters.
Clever Proxy - Clever Proxy is a smart and intelligent web-based proxy service. It allows you to remain anonymous whilst using the internet. By using this anonymizer you will also be protecting your computer because when you surf anonymously people cannot find out your IP address and attempt to hack you.
banned! A Proxy Site - A Proxy Site is a simple and reliable web-based anonymizer. By using it you can bypass filters and remain completely anonymous whilst surfing the internet. It has many features including blocking JavaScript and cookies.
Fully Sick Proxy - Fully Sick proxy allows you to remain anonymous on the internet by routing web requests for you. This means you can stay protected and also disable javascript and block cookies. Our site is fast and reliable too.
Desire Proxy - Desire proxy is a premium free anonymous proxy. It provides many of the features of the paid services for nothing! These include cookie removal, no image browsing and more. Keep anonymous and keep secure with Desire Proxy. We know what you desire!
Perfect Proxy - Perfect Proxy is just that - perfect! It provides excellent reliability and website support and also keeps you anonymous in the process. It has many additional features to add to the experience.
Prime Proxy - Prime Proxy provides a great free proxy service to the general public. It keeps you anonymous and safe whilst browsing your favorite websites. Prime Proxy is used by students and adults in many different situations. Try us today - it's 100% free!
Proxy Aware - Since you're visiting freeproxy.ru you must be proxy aware, so why not check out Proxy Aware? It's a perfect free proxy which keeps you anonymous whilst browsing the web! It has many additional features such as cookie blocking, disabling images and URL encoding to bypass school and work filters.
banned! Proxy Craze - At the moment there is a proxy craze going on, and Proxy Craze is proud to be part of it! With a delicious serving of features to make any proxy user cry, Proxy Craze is the proxy of choice! Features include URL encoding, cookie blocking / image blocking, and a neat interface!
Proxy Gasp - Our proxy is so good it will make you gasp - as the name suggests. To use this proxy simply type the URL into the website and gasp.your at the site remaining totally anonymous! This means websites cannot record your IP and later use it to hack or send you junk!
Proxy Please - Well, thanks for saying please! This is a great proxy site with all the usual features including cookie blocking, no images, URL encoding all whilst being extremely fast and reliable. If you want to bypass filters then this is the site you need!
Some Proxy - Easy to remember domain, great features, and nice and fast! Keeps you totally anonymous whilst browsing the internet, and allows you to bypass filters and school or at work. Features include URL encoding and cookie blocking!
Stupid Proxy - Despite the name, this proxy is anything but stupid! If you're going to use a proxy, use Stupid Proxy! It's no frills yet great to use including many simple features that will make your life easier including URL encoding (bypass filters) and imageless browsing. Enjoy!
That proxy - which proxy - this proxy? Why not! A bunch of excellent features, fast and reliable and a clean and neat design are all reasons why you should choose 'That Proxy'! By using our site you will remain anonymous and avoid security issues like people hacking your computer.
banned! Want Proxy - For you to be at this site you must want some proxy, so all you need to do is type that in, and finish it with a .com, and you're done! 'Want Proxy' is an excellent proxy site that you'll end up using all the time. It's a favorite amongst students and workers who want to bypass filters.
banned! www.UnBlockMySpace.com - Unblock MySpace is a free service created to view MySpace proxy website from school and work computers through a PHP and CGI backend (web based proxy). This site uses the server proxy IP for surfing the web anonymously. Protect your privacy! Surf Anonymously! Bypass Security Filters! Private Browsing!
banned! www.MyProxySurfer.com - Free and secure cgi web based proxy site. Surf the net from Work, school or home. Keep your info safe from hackers.
banned! www.ProxyDetective.com - ProxyDetective - Simple and Free cgi-webbased anonymous proxy surfing. Surf safely from your work, school or home.
www.proxyjet.com - Hide your movements via our anonymous proxy. Our proxy will bypass school and work filters.
banned! www.justhide.com - We allow you to bypass your school and work filters to allow you surf the internet anonymously.
www.dzzt.com - This anonymizer always hides your IP address, so all sites will not be able to uniquely your identify or track you. You're able to access from your school, college, university, etc, the websites, which are restricted by your IT department. URL (for proxy chaining): http://www.dzzt.com/
By WWW without a trace
When traveling on the Internet, we don't often think about leaving traces of our visits every time we go to a website. Perhaps this would not be worth worrying if the volume of information that the site owners could potentially get about us were not so great.
Standard log files, ingenious scripts and other tricks of curious owners can learn a lot about you: the type of computer and operating system, country of residence, name and address of the provider, and even often your email address and your name.
There are many reasons why a user may not want to leave traces of their stay. Here and the reluctance to disclose your email address, so as not to become a victim of spam, and the need to get information from a site that varies the response depending on the country from which the request was sent. Or, for example, you often go to the web site of your competitors, and want to do this anonymously.
In addition, there are such bugs as cookies, and security holes are discovered in MSIE more and more ... In general, would you like to send someone else to travel on the WWW? The idea is sober, and quite easy to implement, and in several ways.
Method 1: Anonymizer
Such anonymous surfing is possible with the Anonymizer service. Go to their website ( http://www.anonymizer.com or http://www.iproxy.com ), type the desired URL, and go!
Following the link placed on the page that you are viewing using the Anonymizer, you get to the next page again through the Anonymizer, so the process is automated and you do not need to type a new URL again.
There were good times when Anonymizer went to the specified address immediately, but now for those who use this service for free, there is a 30-second waiting period. In addition, Anonymizer allowed using both HTTP and FTP resources. Now only registered users can use FTP.
When using this service, the anonymizer does not leave a trace in the log files, which excludes the possibility of collecting all the information about which it was written above. No cookies reach you.
Some sites, for example (for example, Hotmail), are not accessible through it, which, obviously, is explained by the desire of their owners to monitor visitors. Anonymizer also does not work with secure sites using the SSL protocol.
Anonymizer has two more nice features. Firstly, some WWW sites are inaccessible from one place, but accessible from another. Secondly, some sites give you information depending on where your request comes from
Method 2: Proxies
You can also anonymize your network trip using a proxy server. The proxy server works, in essence, as anonymizer, i.e. a document from the site "picks up" he, not you.
True, there are some important differences, namely:
The proxy doesn't save you from cookies (save yourself, make cookies.txt read-only or disable (Disable All Cookies, Disable Cookiese), their use in Internet Explorer 4.0 and that's all!);
the proxy server works with both HTTP and FTP, which makes it possible to anonymize visits to not only Web sites, but also FTP archives;
IP address of your native proxy server, i.e. the one provided by your ISP still reflects the name of your domain, or at least its approximate geographical location.
The last point leads us to the following conclusion: if it is very important for you to remain anonymous when working with a site, or when reading and sending mail using a browser (i.e. the type of service offered by Hotmail), use not your proxy server, but a stranger.
Most proxy servers restrict access based on the IP address from which the call occurs. In other words, if you use the Demos provider, then the Glasnet proxy server will simply not let you in. But fortunately, you can always find a "good" proxy on the network, the owners of which either openly declare its availability to everyone (for example this one), or a proxy that for one reason or another does not restrict access only to its domain, which the general public not known for example:
proxy1.emirates.net.ae 8080
proxy.sysnet.it 8080
www.archmate.com.tw 3128
www-proxy.global-one.ru 3333
sunsite.cs.msu.su 3128
www.anonymizer.com 8080
squid.nlanr.net 3128
To configure the browser in Netscape Navigator, go to Options => Network Preferences => Proxies => Manual Proxy Configuration => View and enter the specified values. In MS InternetExplorer is similar.
Having done this simple operation, you can surf the net, leaving a mark, for example, as a Bulgarian or American user, but ... there is one very important point.
Not all proxy servers are completely anonymous. Some of them allow the administrator of the site that you visit using the proxy to determine the IP address from which the proxy is accessed, i.e. your real IP address.
Check your proxy for complete or incomplete anonymity: http://www.tamos.com/bin/proxy.cgi If you get a message Proxy server is detected! - your proxy has a "hole", and you will be given information about your real IP address, as well as about the IP address of the proxy server that you are using. If the message reads Proxy server is not detected - everything is in order! It is recommended to periodically (at least once a month) check those proxies with which you work for anonymity.
In conclusion, a few more considerations regarding the use of proxy servers. Working through a far-reaching proxy reduces data transfer speed and latency. In addition, the author does NOT recommend using the above proxy addresses, because if all readers start using them, then very soon the pleasure will end and access to them will be closed (if it is not already closed).
Find your proxy yourself, it's easy. The author found these addresses in 5 minutes. In Altavista, type in keywords, something like c + Netscape, and you get a list of pages where providers tell their users how to configure their browsers to work with proxies.
try everything in a row, for the fifth or seventh time luck awaits you - the proxy will agree to work with you.
Method 3: Erase Cache
Most WWW clients save all the places on the Internet where you were in a special directory (cache).
For your safety, it is advisable to periodically (say either every day or once a week) erase the contents of the cache (it is better to use irreparable methods of erasing information, for example, using the Kremlin 2.1 program).
In Internet Explorer, it is located in the directory: \ Windows \ Temporary Internet Files \
Especially for paranoid
But different anonymizers can be built in chains!
Of course, it is impossible to access another proxy server through a proxy server so that it will come to you on some website, but through the proxy you can contact the Anonymizer.
And it's possible through the Anonymizer again to the Anonymizer itself ... Wow, even the breath away from the abundance of combinations.