On-Screen Keyboards (On-Screen Keyboards)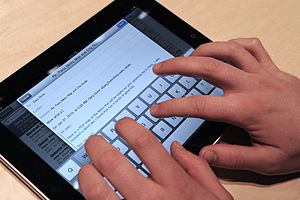 The on-screen keyboard (virtual keyboard) is the keyboard shown on the computer screen. Pressing the keys is done with the mouse cursor, or, for touch screens, with the user's finger or stylus.
Virtual keyboards can be used to reduce the risk of recording keystrokes. At the same time, malware is harder to get data than with real keystrokes. However, there is a risk that the malware will take screenshots at regular time intervals or after each mouse click. To get rid of this problem, in Japan invented fake cursors for virtual keyboards, the so-called Symmetric Cursors algorithm, in which a large number of fake cursors move along the virtual keyboard besides the real cursor. As a result, scanning the screen does not determine where the mouse cursor really points.
OSKs for Windows
The Windows XP On-Screen Keyboard FREE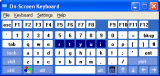 The on-screen keyboard included with Windows XP is a useful addition and has proven to be useful for many of the clients. But, like most Windows options and utilities, there are limitations, which means that many users will have to switch to the commercial version of the on-screen keyboard. More about The Windows XP On-Screen Keyboard FREE ...
Dasher FREE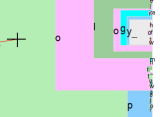 The group at the University of Cambridge originally intended to create a text entry method for PDAs and other mobile devices. The result, however, provided an important alternative to standard on-screen keyboards, which are used by thousands of people with disabilities. More about Dasher ...
Penfriend On-Screen Keyboard and Word Prediction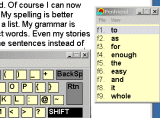 Penfriend (interlocutor) is a very flexible word prediction program and an on-screen keyboard that combines both Clicker 4 and Clicker 5 in itself. Penfriend has been used for a long time by many users and has proven to be a reliable tool that you should definitely pay attention to. More about the Penfriend On-Screen Keyboard and Word Prediction ...
Click N Type FREE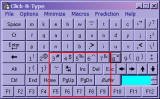 Click N Type is a powerful on-screen keyboard tool that includes word prediction and is free to download. This keyboard is resizable, customizable and free! More about Click N Type ...
Clicker 4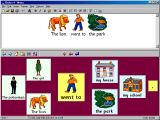 Clicker 4 is now being replaced with a new version. But, before you throw away the old CDs, there are some things that Clicker 4 can do, but Clicker 5 does not. Clicker 4 is a fantastic tool for literacy. It is incredibly versatile, which allows it to be used by a wide range of users, is also easy to configure. There are essentially two parts: Clicker Writer (writer) and Clicker Grids (grids). More about Clicker 4 ...
Clicker 5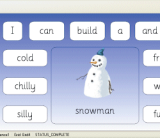 Clicker 5 is the latest version of the Clicker Software tool, replacing the popular Clicker 4. It is a powerful and easy-to-use word processor that allows you to write whole words, phrases or images. It is quite flexible and includes many options: the parameters of special features, access switching, can read movements. More about Clicker 5 ...
OSKs for Apple Mac
Keystrokes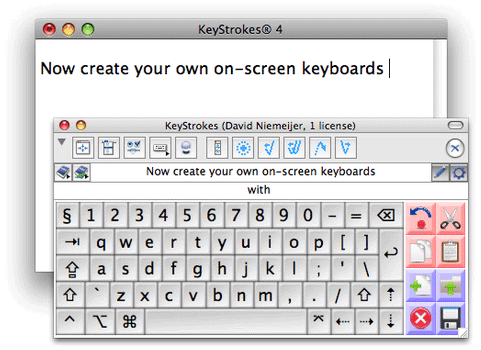 KeyStrokes for Apple Mac is a fully functional, specialized virtual keyboard that provides both people with physical disabilities and everyone else for convenient use of a tablet, computer, or something like that. More about KeyStrokes ...
Programs
Links