Browser plugins for anonymous access to blocked sites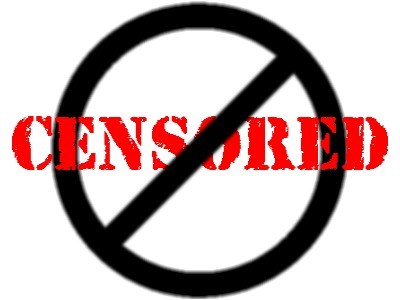 On July 2, 2013, Roskomnadzor adopted federal law No. 187-FZ, according to which any site containing unlicensed objects of copyright and related rights may be blocked. This law caused a huge public outcry.
In accordance with the provisions of the law, resources can be blacklisted for just about anything - certain elements on the page, the graphics used, videos and texts.
Users are not ready to refuse to visit their favorite sites and endure stupid proceedings infringing on their constitutional rights. They are increasingly interested in the question - "How to access blocked sites?" , the answer to which is given in this article, which has collected the simplest and most understandable methods of bypassing locks that do not require special knowledge.
A bit of IT support, tips and tools on how to get around blocking a site or gaining access to information in case of partial blocking of sites or censorship. Do not forget to install them today, otherwise it will be impossible later!
Browser Plugins
If suddenly your favorite news site or another does not open, our tips will help you how to get access to blocked sites for free and easily or to access the Internet if censorship is introduced.
For Google Chrome Browser - ZenMate Plugin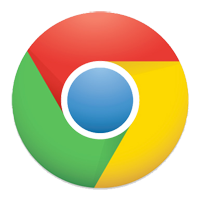 To bypass the blocking of sites, to get privacy for the Google Chrome browser, you need to install a free plug-in from the Google store, elementary in setting up one-click: ZenMate for Google Chrome
ZenMate plugin is free, official, easy to install and use! Provides protection. Unblock websites. Encrypts browser traffic. Wi-Fi protection from Hacker.
For Mozilla FireFox - Tor Browser Bundle Package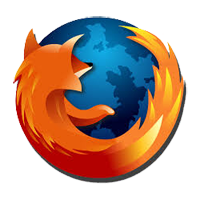 To bypass the lock and get privacy for the Mozilla FireFox browser, you need to install a free official anonymous browser and a set of other useful plugins: Tor Browser Bundle
Tor provides protection by routing your network traffic to a distributed network of servers launched by volunteers all over the world: it is impossible to view your Internet connection, browse the sites you visited, prevent geo-location capture, and give access to sites that are blocked.
For Opera Browser - Opera Turbo Feature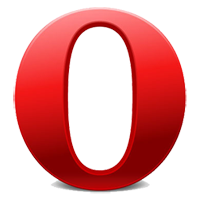 To bypass the lock and get privacy for the Opera browser, you need to install a free official browser and enable Turbo support in it: Opera Turbo
It has the function "Opera Turbo". It works like this - the data comes first to the opera website, and from it to you. That is, for blocking programs it will look as if you are climbing the opera site, but in reality it will be blocked sites. Download and install. By the way, opera is for all types of mobile phones too.
FriGate plugin for any sites
The friGate plugin for the Chrome browser, apparently, was written by Russian programmers: both its website and description in the Chrome Web Store are available only in Russian.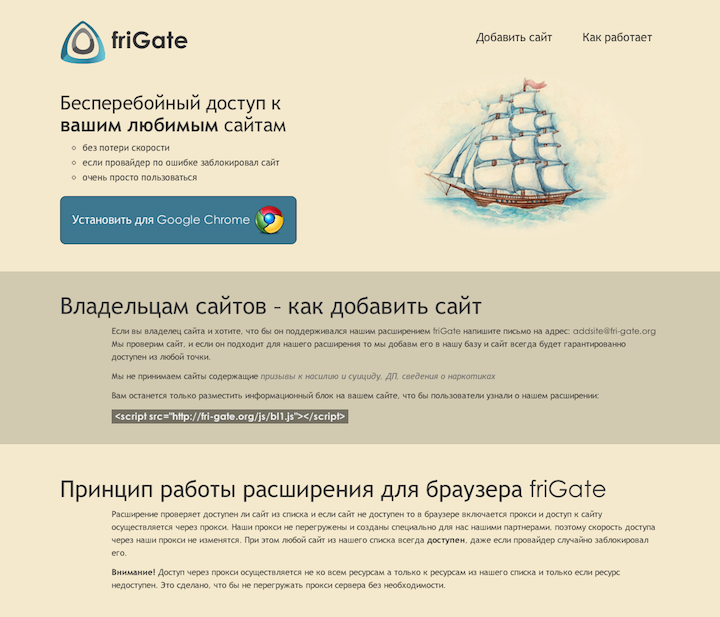 FriGate works similarly to the Immunicity service: it passes through its own proxy servers all requests to addresses entered in a special list.
Unfortunately, it is impossible to find out which resources are included in this list and which are not, but, apparently, it will eventually include almost all domestic sites with multimedia content that will be recognized as "pirated" in accordance with the new law.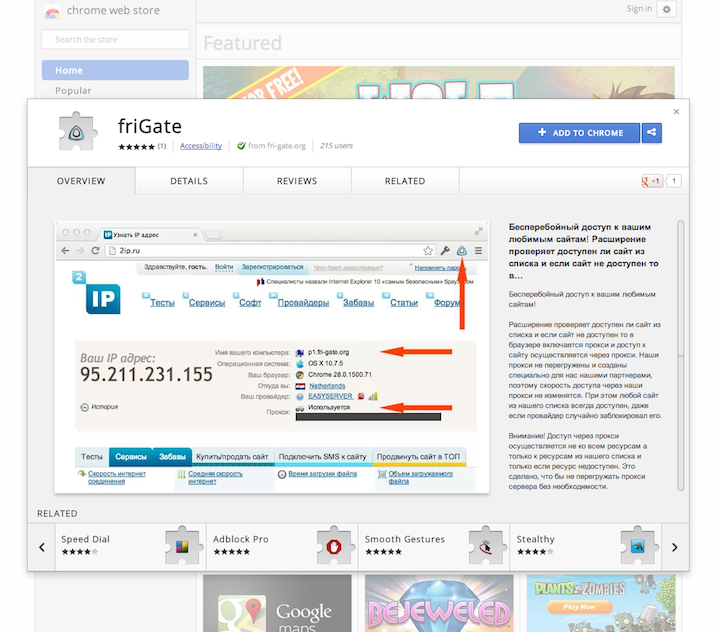 Hola plugin for sites with media content
The free Hola plugin for Internet Explorer, Chrome and Firefox, as well as the Android mobile operating system, not only allows you to access media services inaccessible in your country, but also speeds up the loading of pages and other content (does not work on Mac OS X).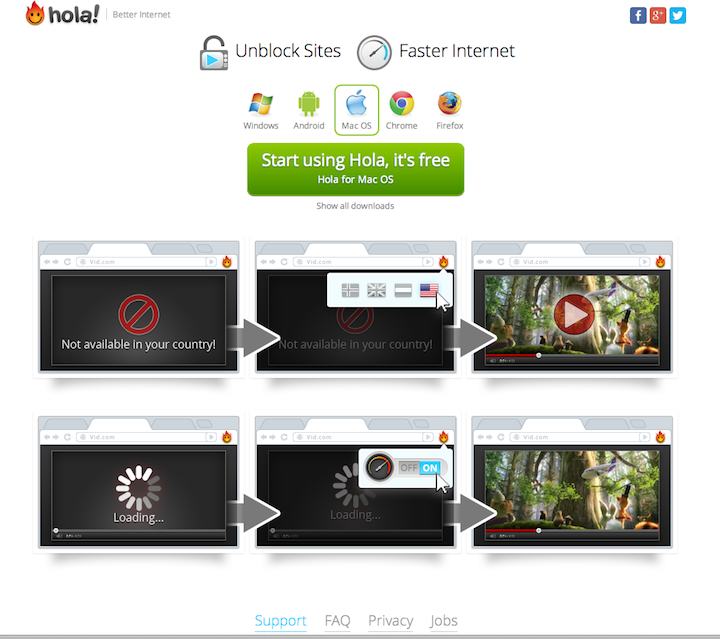 Such acceleration is carried out due to the Hola working scheme: the data during viewing is cached on peer machines with the plug-in installed, which, when requested, transfer them to the nearest machine on the network. The more Hola users in your area, the faster the pages load.
Unlock Hola is a free VPN service with several pre-installed scripts for sites with streaming video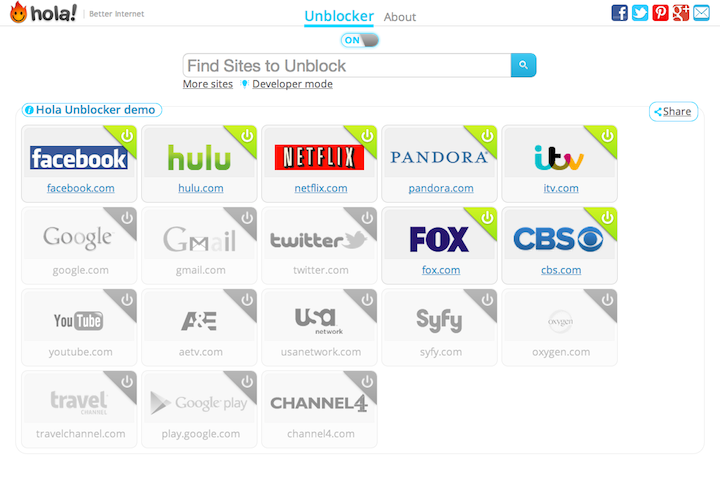 Having studied the attached documentation , you can write a script for almost any website. In addition, there is a special group on Facebook where new scripts are laid out to unlock a variety of sites.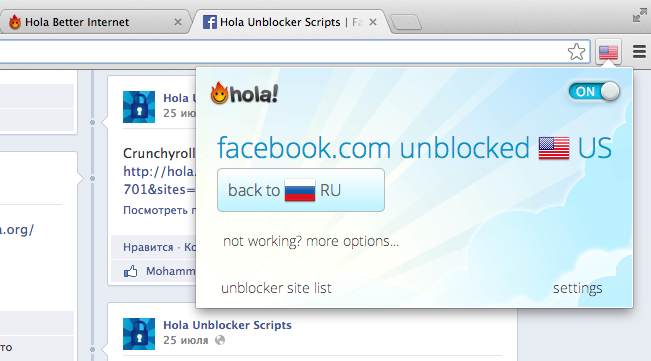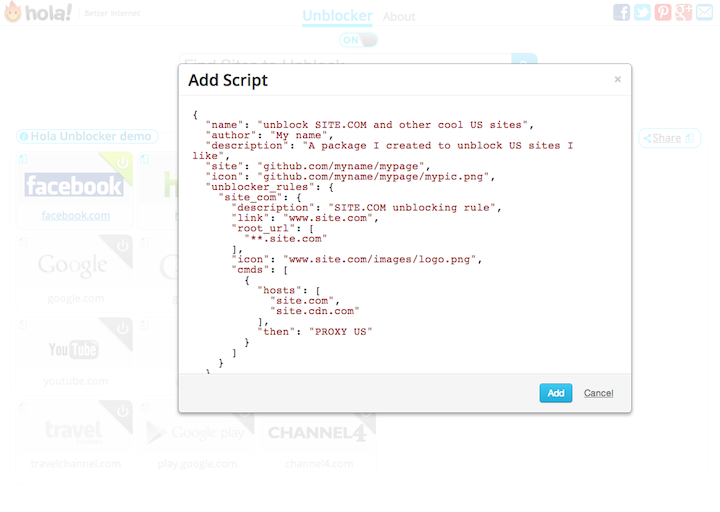 By the way, on different sites and in different browsers Hola behaves differently, so in case of failure it makes sense to try a different combination.
In addition, some sites "recognize" over time when they are accessed through similar plugins and take appropriate measures.
Media Hint Plugin for Media Content Sites
Another plugin that focuses primarily on sites with multimedia content is Media Hint . This extension is mainly intended for access to American media services outside the United States and is not very suitable for other purposes.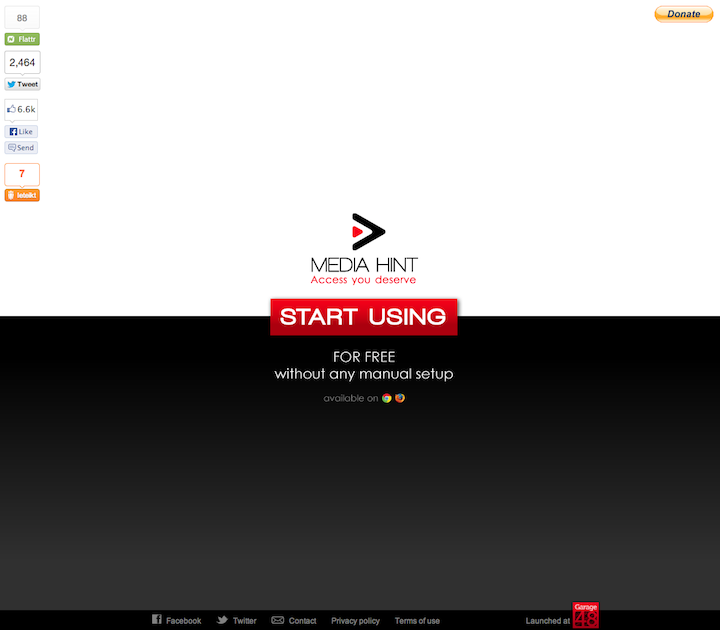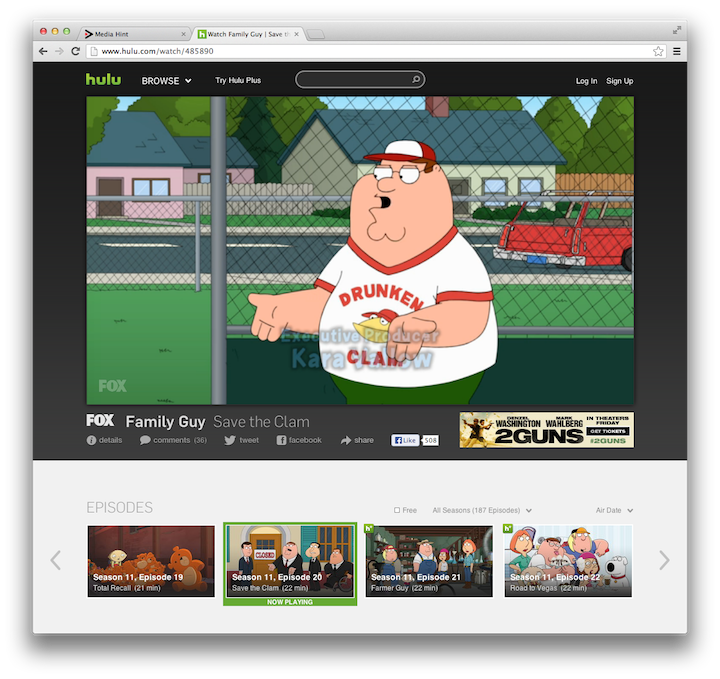 The Media Hint plugin exists in versions for Chrome and Firefox browsers and works completely automatically, without any additional settings. According to the developers, when using Media Hint, the download speed does not suffer at all, since only the request for the desired page passes through the proxy servers, and all other connections go through regular channels.