Shocking anti-advertising about the dangers of sweets. When words are already powerless.
Sugar is the household name for sucrose (12C * 11 H2O). Cane and beet sugar (granulated sugar, refined sugar) is an important food product. Regular sugar refers to carbohydrates, which are considered valuable nutrients that provide the body with the necessary energy. Starch also belongs to carbohydrates, but its absorption by the body is relatively slow. Sucrose quickly breaks down in the digestive tract into glucose and fructose, which then enter the bloodstream.
Glucose provides more than half of the energy costs of the body. The normal concentration of glucose in the blood is maintained at the level of 80-120 milligrams of sugar in 100 milliliters (0.08 ~ 0.12%). Glucose has the ability to maintain the barrier function of the liver against toxic substances due to the participation in the formation of the so-called paired sulfuric and glucuronic acids in the liver. That is why ingestion of sugar or the introduction of glucose into a vein is recommended for some liver diseases, poisoning.
If the craze for sweets only left a mark in the form of fat folds on the sides, things would not go beyond jokes. But no, an excess of sugar in the diet kills a person, in the most literal sense. And this death can hardly be called painless, pleasant. The problem is that, as in the case of alcohol or smoking, the appearance of pain symptoms means that the sore has already reached the finish line and, instead of treatment, the real struggle for life begins.
The exhortations do not give the proper result, they reasoned at the Thai Dietetic Association, which means it's time to move on to radical methods. We live in the era of infographics and are sensitive to provocative images. Let them talk about the dangers of sweets.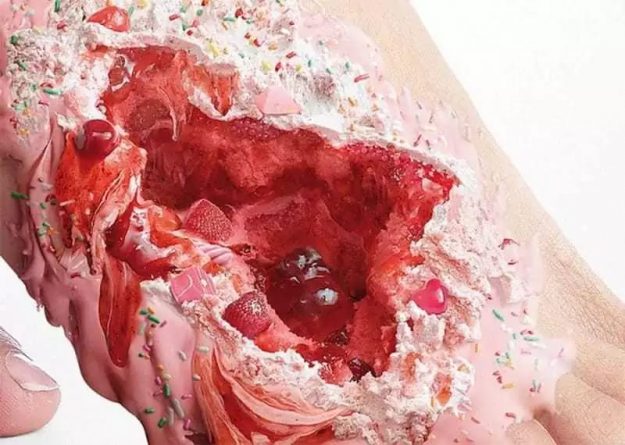 The author of realistic and repulsive images is artist Nattakong Jaengsem.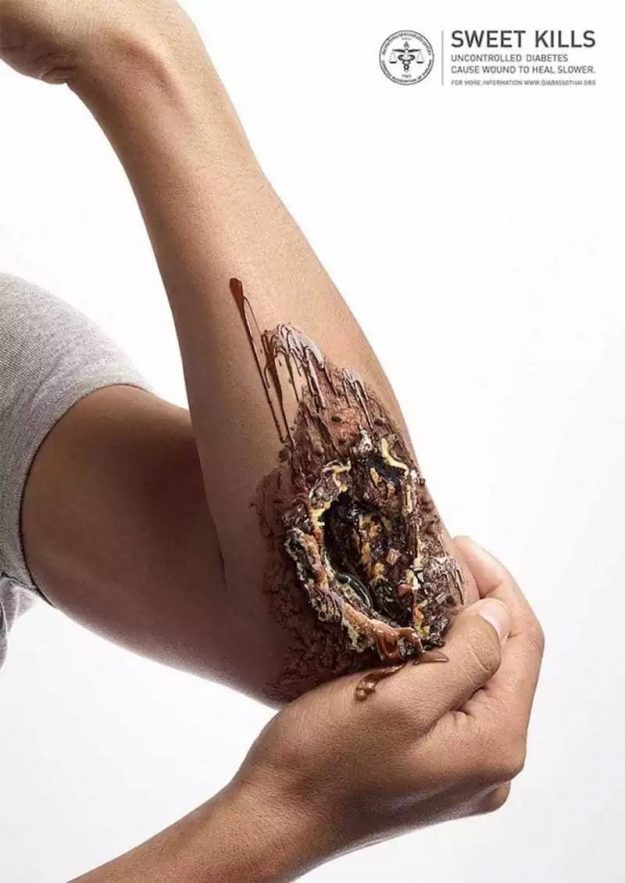 The idea was partly borrowed from the anti-smoking program, in which photographs of savagely damaged organs are published on packs of cigarettes.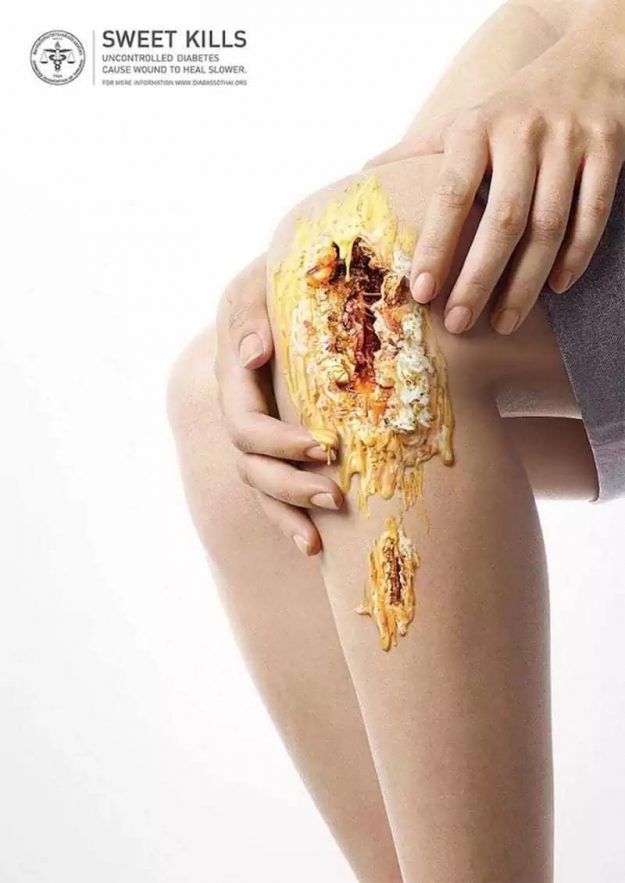 And if you wish, you can discern a reference to the consequences of the use of terrible drugs, such as desomorphine. A spectacle for the very, very not faint of heart.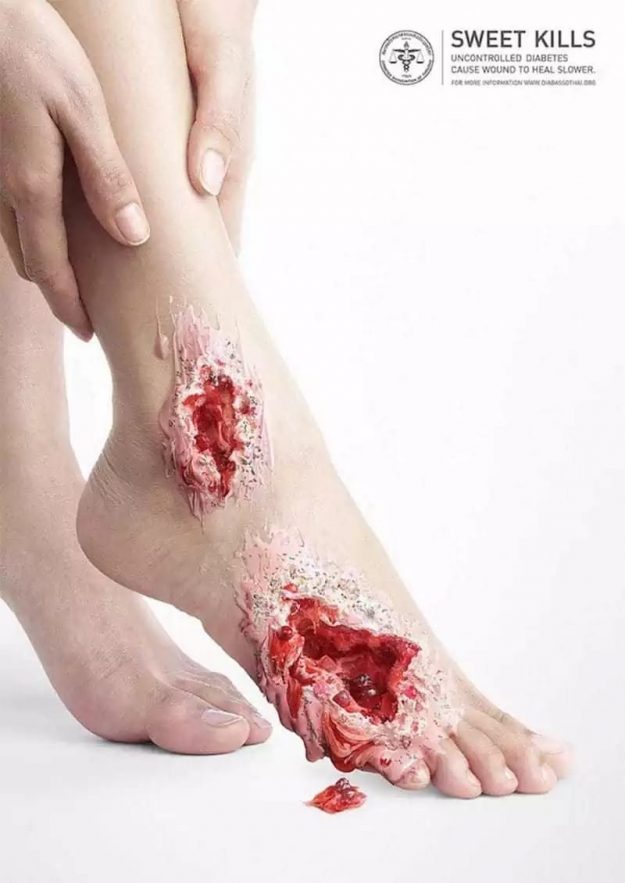 The meaning is simple - while the sweet tooth believes that it only enjoys eating, its internal organs are irrevocably destroyed.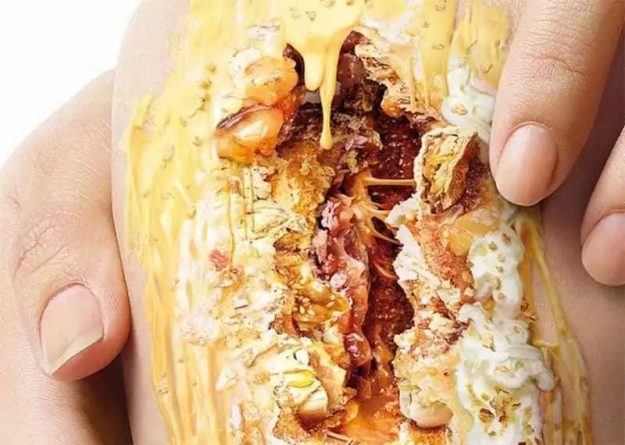 The slogan "Sweet kills." Nothing extra.