Factory marking canned fish

Factory markings can tell a lot about canned fish.
You only need to know how the symbols are decoded in the form of numbers and letters stamped on the lid of the can.
On domestic canned food, they are applied in three rows. The first three characters in the second row indicate which product was put into the jar.
Each item of canned fish is assigned its own assortment mark and is entered in the industry register.
Below we publish a list of assortment marks of the most popular canned goods!
Name of canned food and its marking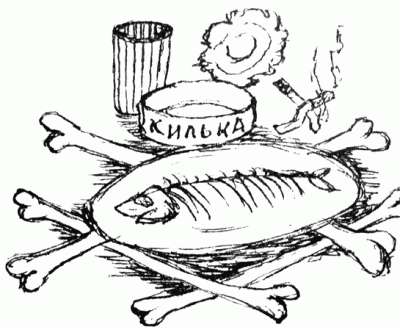 Pink salmon

85D

Natural pink salmon with spices

203

Pink salmon blanched in tomato sauce

B80

Pink salmon in tomato sauce

L 78

Pink salmon fried in tomato sauce

88D

Cod liver natural

010

Natural saury

308

Natural saury with the addition of oil

931

Saury blanched in oil

186

Smoked saury in oil

177

Saira blanched in tomato sauce

97K

Sayra in tomato sauce

A20

13D

saury fried in tomato sauce

Atlantic

sardine

natural with the addition of oil

G84

Atlantic sardine blanched in tomato sauce

347

Atlantic sardine in tomato sauce

P13

Atlantic sardine fried in tomato sauce

574

Atlantic sardine fried in tomato sauce cuban

705

Sardine in tomato sauce "

Twinkle

"

B01

Sardine fillet fried in spicy

T64

tomato sauce

Fried

sardine

fillet in tomato sauce

T63

Natural sardinella with oil

987

Atlantic herring

014

Atlantic herring with oil

484

Herring blanched in oil

87D

Atlantic herring blanched in tomato sauce

521

Atlantic herring in tomato sauce

353

Atlantic herring fried in spicy tomato sauce

661

Atlantic herring fried in tomato sauce

048

Atlantic herring fillet blanched in tomato sauce

671

Atlantic mollusk natural with the addition of oil

514

Smoked scad with the addition of oil

76K

Smoked ocean horse mackerel in oil

223

Ocean scad blanched in oil

162

Blanched ocean mackerel in tomato sauce

912

Ocean mackerel in tomato sauce

941

Ocean fried mackerel in spicy tomato sauce

800

Ocean fried mackerel in tomato sauce

886

Black Sea fried mackerel in tomato sauce

720

Atlantic natural mackerel

579

Atlantic natural mackerel with oil

513

Atlantic mackerel fried in oil

130

Atlantic mackerel blanched in oil

307

Smoked Atlantic mackerel in oil

222

Far Eastern natural mackerel with oil

896

Far Eastern mackerel blanched in oil

183

Black Sea mackerel blanched in oil

166

Salaka blanched in oil

610

Smoked salaka in oil

155

Caspian sprat unchilled fried in tomato sauce

100

Baltic sprat unbroken in tomato sauce

352

Sprat Baltic

whole

fried in spicy tomato sauce

C69

Sprat Baltic

unfinished

fried in tomato sauce

C28

Sprat Baltic chopped fried in tomato sauce

C7I

Caspian

sprat

unbroken in tomato sauce

78K

Caspian

sprat unbottled

blanched in tomato sauce

53D

Caspian sprat unbaked fried in spicy tomato sauce

C68

Caspian sprat chopped fried in tomato sauce

C70

Sprat Black Sea

unbaked

blanched in tomato sauce

48D

Sprat Black Sea unchilled fried in spicy tomato sauce

334

Sprat Black Sea unchilled fried in tomato sauce

532

Sprat Black Sea chopped fried in tomato sauce

509

Sprat paste

316

Sprats in oil

137

Sea trout in tomato sauce

725

Trout fried in tomato sauce

E39

Squid tentacles natural

15 K

Natural scallop meat

530